Double amputee Xia Boyu, 69, successfully completed his fifth attempt to reach the summit of Mount Everest a few days ago. What follows is his inspiring story.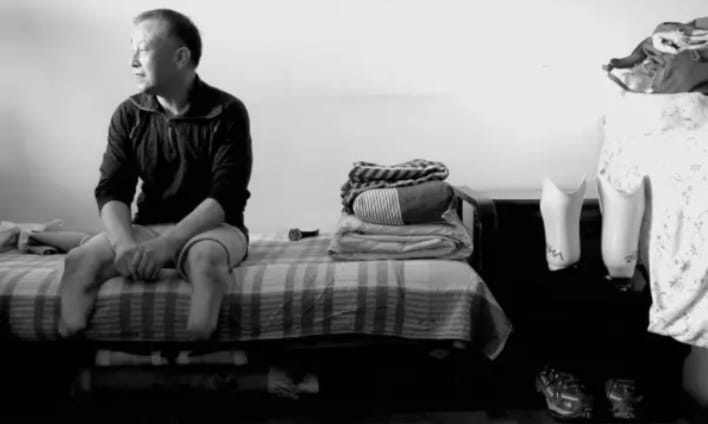 Born in 1949, Xia Boyu was an athletic individual, becoming a member of the Chinese mountaineering association at the age of 25. Nicknamed by his team mates the "fire god" for his ability to persevere through the cold, Boyu was the picture of health.
In 1975, he embarked on his first attempt to climb Mount Everest. After climbing up to an altitude of 8600 meters, the Chinese team were stopped in their tracks by an aggressive change in the weather and had to head back down the mountain – they were only 248 meters from the summit. On the treacherous journey back, a member of the team lost their sleeping bag. The "fire god" then gave his sleeping bag to his team mate, suffering through the -30°C temperatures without a sleeping bag for the night. Little did he know that this night would change his life forever.
After returning to base camp, Boyu realised that he could not remove his boots. Doctors warned that he had gotten frostbite on the mountain. He was in disbelief, but nevertheless, day by day the condition of his feet and legs deteriorated and he had to face his worst fear of a double amputation. At the tender age of 26, Boyu feared he would be wheelchair-bound for the rest of his life.
In his darkest hour, Boyu's hope was reignited after visiting a German doctor who said that with the right prosthetic fittings not only could he walk again, but he could even climb mountains.
After three years of determination, Xia Boyu was able to stand again. The road ahead of him was going to be tougher than for an average person, but no matter how painful his prosthetics were or how hard it got, he persevered to train everyday.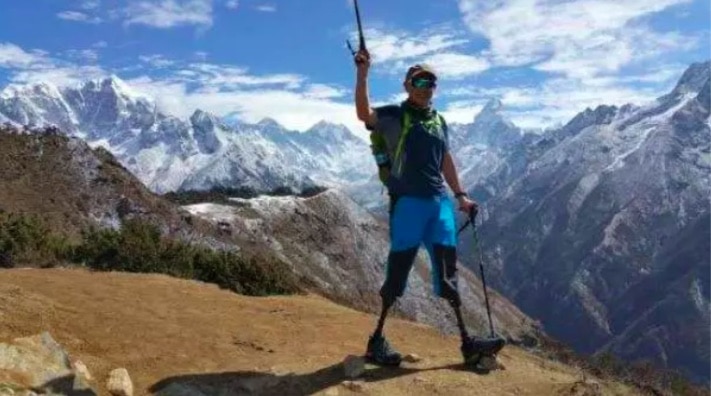 In1996 however Boyu faced yet another set back, as he was diagnosed with lymphoma. After many operations and procedures he recovered. This gave him renewed determination, and he said: "death is always only one step away. Since 1975, I have been fighting for my dream of climbing Mount Everest again, and no matter what difficulties come my way I will not give up."
Fired up by his new outlook on life, Boyu was determined to prove his love of life by achieving his dream of climbing to the summit of Mount Everest.
Boyu made three further attempts to reach the summit, all of which were unsuccessful, one of which only by 100 meters. After his 2016 attempt Boyu thought that he may never achieve his dream, not because he had given up hope or couldn't carry on physically but because the Nepalese government implemented a new regulation banning double amputees from climbing to the summit of the Everest. Prior to this there had only been one other double amputee to reach the summit – Mark Inglis in 2006. In March of this year the Nepalese government retracted the ban, after the country's top court decided it was discriminatory towards those with disabilities. Xia Boyu's dream was thus still alive, and he made his way back to Nepal.
On May 14th 2018, after 40 years of determination, Xia Boyu finally completed his life long dream of reaching the summit of the Everest.