Child protection has been in the spotlight recently due to the spate of child abuse scandals in kindergartens. The film Angers Wear White, adapted from a real child sexual violence case, has just added more fire to the topic. This is a good thing though, as right now the topic of hidden and unaddressed child sexual abuse has drawn great public concern and many social projects have been launched to help improve the situation. What remains worrisome however is that the current education to prevent child sexual abuse in China focuses mainly on children's self-protection, but the mission of eliminating child sexual violence is to be achieved by adults, and it is necessary for the whole community to contribute to the health and happiness of children. 
-Professor at the Institute of Psychology, CAS;-Author of the book Comprehensive Guide to Prevention and Control of Child Sexual Abuse 
Founded by teachers and students who care about gender issues at the School of Social Development and Public Policy, Beijing Normal University, Changemakers aims to raise teenagers' awareness of gender equality via educational activities and social media. 
RSVP is requiredIf you can't be there in person, you can watch the Talk via livestream. Scan the QR code below to make a reservation: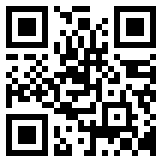 More Infos on the Talk and livestream, please click the link below