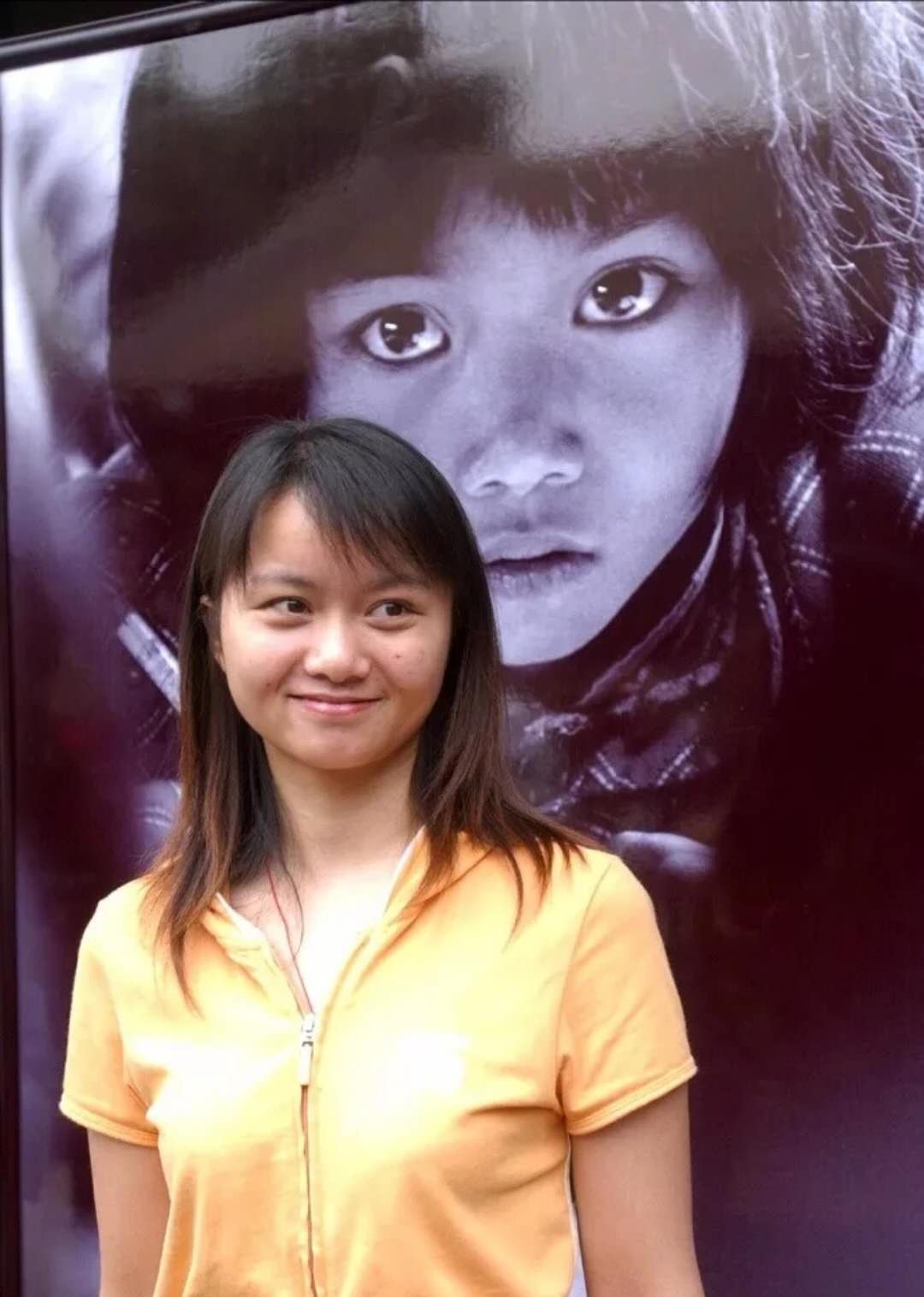 The news of "big eyes girl" Su Mingjuan becoming deputy secretary of the Communist Youth League's Anhui Provincial Committee recently went viral on Chinese social media.
Su, 34, is the former image ambassador for Project Hope, a famous charity project jointly launched by the China Youth Development Foundation and the Communist Youth League in 1989 to build elementary schools in poor rural areas of China, improve educational facilities in the same regions and provide financial aid to the primary school dropouts whose families couldn't afford primary education.
Born in a poor family in Zhangjiawan village, a remote mountainous areas in Anhui province, she was one of those kids facing the risk of dropping out of school. "Our annual income was just sufficient for the whole family to eat for three months," she said in a forum to commemorate the 20th year of Project Hope in 2009. "I started school in September 1990. When my father gave the over 100 yuan tuition fee, which was grasped tight in his hands, to the teacher, I was not feeling good. I didn't know if he would always be able to pay the tuition fee later on", she added.
According to an article by the Communist Youth League Central Committee on Wechat, in the late eighties there were one million kids in China dropping primary school every year because their families couldn't afford the forty or fifty yuan book fees. The dropout rate for primary school even reached 90% in Jinxiu Yao autonomous county, Southern Guangxi province.
Fortunately, Su didn't have to worry for too long. In 1991, China Youth Daily photojournalist Xie Hailong, who was shooting photos under the theme of "I want school" for the promotion of Project Hope, captured her in class holding a pencil and staring up with a pair of big and crystal-clear eyes that seemed to be bursting with a thirst for knowledge. The photo touched many people's hearts and brought nationwide attention to the educational problems of children in poverty-stricken areas.
She then became the public face of Project Hope and acquired the household name of "big eyes girl" (大眼睛女孩), continuing to study until college with the assistance of many kind-hearted people. She has worked in a bank since graduation and has been dedicating herself to helping poor kids.
"If it were not for Project Hope, I probably would not have made it to high school", said Su in one interview with state news outlet Xinhua in 2008. "The lives of me and millions of other children from poor families were changed thanks to Project Hope."
In Internet forums, opinions on Su serving as deputy secretary of the Communist Youth League Anhui Provincial Committee are divided. Some claim this proves the saying that "knowledge changes life" while others question its legitimacy, wondering whether the appointment is merely due to the fame brought by the photo, since it's not normal for a 34-year-old to hold an assistant department level position.
Responding to the rumours, the Communist Youth League's Central Committee explained on December 17 that Su's post is a part-time job, which doesn't provide any salary and only serves as a platform for her to utilize her talents and contribute.