Editor's Note
Last week a 13-year-old autistic boy was stopped by airline staff from boarding a flight in Zhengzhou, Henan Province, because he was "acting weirdly" (see our report here). Tencent Charity has published an editorial on this incident written by Zhang Debi, which expresses support for the boy and criticises the reaction of the Chinese public. This is our abbreviated translation.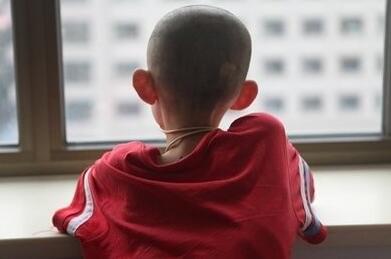 A 13-year-old autistic boy was recently banned from boarding a flight. Airline staff explained that the boy was "acting weirdly," specifically "walking back and forth" and "speaking loudly." When the father told them that the boy has autism, they refused to let the child on board.
It needs to be clarified that the boy was "walking back and forth" and "speaking loudly" in the airport, not in the plane. Is "walking back and forth" not allowed? Does "speaking loudly" mean that the boy is aggressive? The real issue is that the staff started to treat the father and son differently once they learned the boy is autistic.
Autism is a neuro-developmental disorder characterised by impaired social interaction and, usually, non-verbal communication. In some extreme cases, some children with autism will hurt themselves and attack others. However, these cases are rare and easily kept under control.
According to a research paper, children with autism are able to gain social and communicational skills with practice. More importantly, this child was accompanied by his legal guardian (his father), and this is not the first time they have taken a plane. So, did the airline staff have legal reason to act like that?
According to the China Civil Aviation Rules on Domestic Carriage of Passengers and Baggage, "carriers can refuse to take patients with infectious or mental diseases, and those in very poor health and people who might pose a threat to the safety of other passengers." However, this regulation is very general and no specific disease is involved. This means that people with the same "disease" will be treated differently. Moreover, since the rules' release in 1996, no rectification has been made for 20 years.
Unfortunately, out of concern for safety, many Weibo users expressed support for the airline company saying that its decision was trying to guarantee the safety of the other passengers.
A strong preference for safety is the root cause for discrimination. A society without any potential dangers is impossible. This concern for safety has turned our society into an intolerant and hostile one. Many industries also take advantage of this mentality and associate safety with service: if you think our service is insufficient, we will tell you that it is all for the sake of safety. Deal with it.
Looking at the issue at a deeper level, it reflects society's ignorance towards disadvantaged groups. It is easy to show love and concern for a whole group of people, but difficult to show it for an individual case. People may have expressed much compassion and empathy when famous author Cai Chunzhu described the case of his own autistic son, but when it comes to the case of the boy not being allowed to board the plane, the same people may demonstrate quite a different attitude.