For 99 Giving Day, an annual charity event launched and hosted by Tencent Charity Foundation that drew some 2,500 charitable organizations to raise funds for about 10,000 charity projects this year, Sichuan Haihui Poverty Alleviation Center tried something new.
The Chengdu-based NGO launched a relatively small fundraising project addressing a specific group — single mothers (including all mothers not being supported by a partner, regardless of marital status).
The project, "Moms' Wishes" — Making Single Mothers' Dreams Come True, plans to select 40 single mothers (aged between 25 to 45) with a monthly family income of less than 1,000 yuan ($138) in Daying County, Sichuan Province, and provide them each with funds to assist in fulfilling their dreams, whether in parenting, buying essentials, or personal development.
Eventually the project aims to build mutual aid groups (in person and online) and related social support systems for local women who raise their kids alone.
Behind this project is Feng Xiaojun, Haihui's new brand development manager. She recently spoke with CDB about the project and her personal journey in the NGO sector.
The internet as an eye opener
"I was exposed to the internet very early on — my family got their first computer when I was in sixth grade," Feng said. "Contrary to many parents' belief that there are too many temptations and potential dangers on the internet, I learned so much about music, art and literature-related topics that I care about and got in touch with people doing all kinds of jobs."
In high school, she connected with some writers making their own independent magazines, who later became her role models. Through them, she got to interview some marginalized groups and for the first time learned about the concept of a "non-profit" organization, something very different from the business world.
"Through the internet and meeting all kinds of people, I began to realize that people's identities and life choices can be very diverse," Feng said. She then started to volunteer and intern at NGOs addressing topics she was interested in.
After graduating from Sichuan University of Media and Communications, she joined an environmental NGO, but before long, she switched to a consulting firm.
"My priorities when it comes to job seeking are how much freedom and room for collaboration I have," Feng explained. "I trust myself — my ability to learn, think and summarize, so I don't care too much about the working environment or benefits."
Although a low salary was one factor, what drove her away from her first NGO job was mainly a lack of professionalism. "NGOs, especially the small ones — which are common — often adopt a very flat structure, which causes difficulties in planning and team collaborations."
But she didn't stay in the consulting firm for too long either. It turned out that she couldn't bear the way businesses prioritize profit making above everything else.
"I was busy researching, preparing PowerPoints and offering insights to our customers, but I constantly felt useless in the job."
After turning down a promotion at the company, she left to freelance for various organizations as well as starting some interest groups of her own, until she took the fulltime position with Haihui, an NGO dedicated to alleviating rural poverty and promoting the sustainable development of rural communities.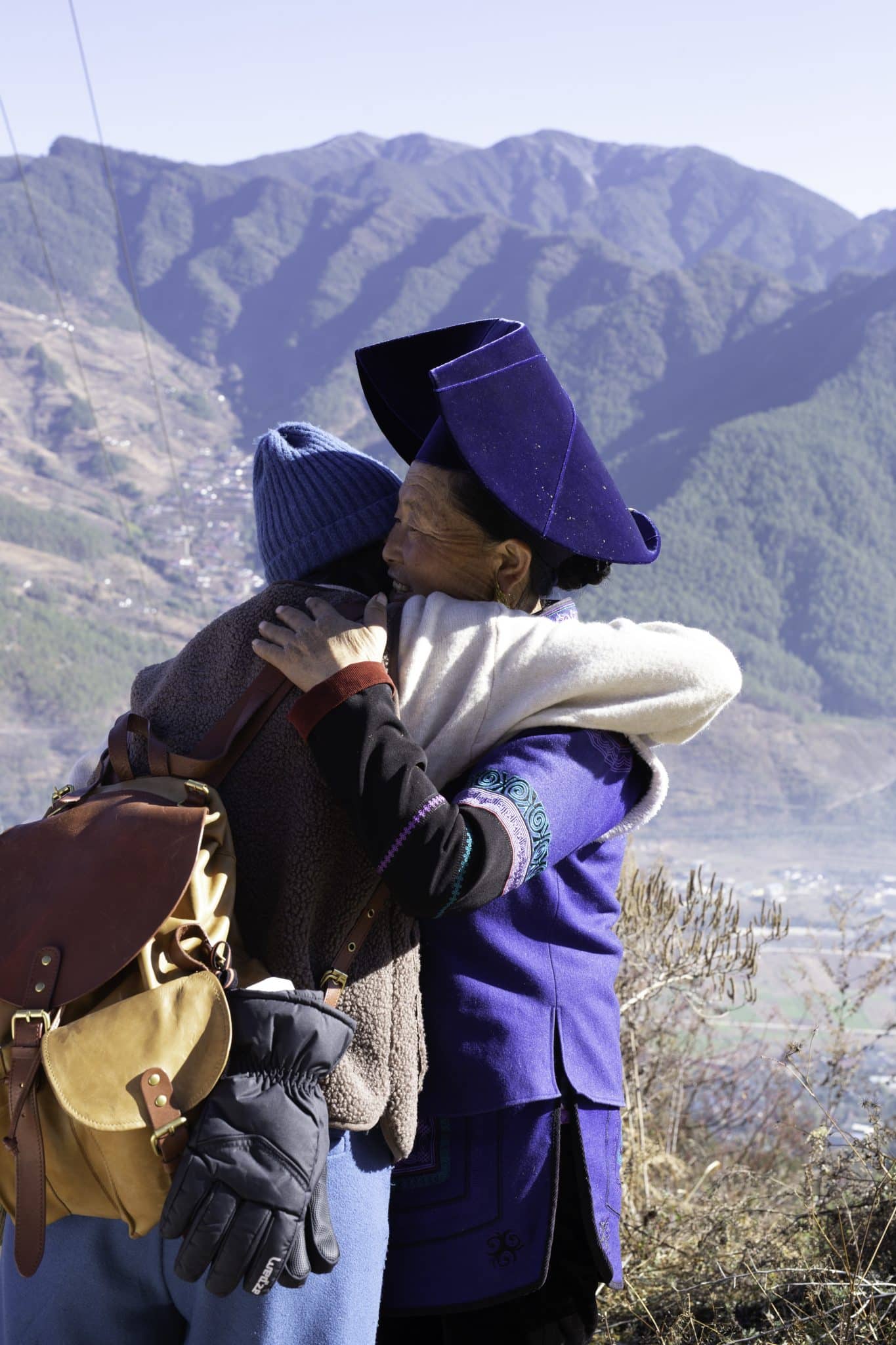 A gender aspect to everything
"When I first got to know about the NGO sector, my focus was gender and sexual minority issues," Feng told CDB.
"When I was about 23 years, I knew very clearly that I wanted to do things that have actual relevance to people, and that a very important segment of the population that I was looking at was women. Therefore, in all my later work, whether working for Haihui now or doing freelance work or in some other initiatives before, my main focuses are to bring out women's creativity and to connect women with our shared life experiences."
Having worked for a range of small NGOs, Feng intended to learn about how larger NGOs like Haihui — with over 20 fulltime employees and projects across the country and even outside the country — operate. As a brand development manager, she was brought in to help diversify Haihui's fundraising and marketing channels.
Most of Haihui's traditional projects focus on rural livelihoods, something that the organization specializes in, Feng said. But these projects are generally not suitable for public fundraising on internet platforms because the timeline can be very long.
"We can't ask the farmers to wait for us to raise the money online before buying them a cow or a new machine, they'd miss the farming seasons," she said.
In need of a new project type more suitable for online fundraising, Feng and one of her team members at Haihui designed and initiated the Moms' Wishes project.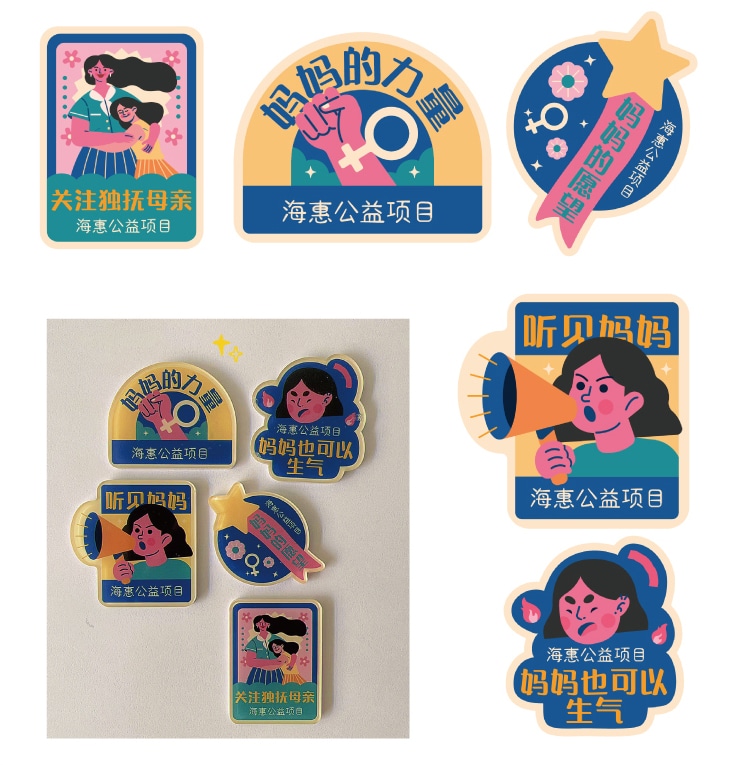 "I've done livelihood projects before, such as in mountainous areas inhabited by the Yi minority, focusing on women — because they are the major labor force in rural areas these days," Feng told CDB. "Stereotypically, people seem to only think of men when talking about the labor force, especially in rural areas. But nowadays with most men from those areas working in the cities, women left-behind have to bear multiple roles, as the main income-generators of the villages, caregivers to both children and the elderly, as well as participants and organizers of social life."
Despite their importance in the countryside, women are usually not well recognized for their work among the general public or the media, Feng said. They are likely unaware of their value or identities and still suffer from unfair treatment and in some cases domestic violence.
Feng realized in the course of her past work experience that rural women need to be seen and heard, in a variety of ways. And by focusing on women, they also include children in the scope of the projects.
Single mom is just one of their identities
Before Moms' Wishes, Haihui's online fundraising projects included a youth development project and projects for children in need.
During household surveys for the children's projects, she came across women as single moms in practice: acting as the primary caregivers and breadwinners for their children even though they are still married.
"This group is huge and their circumstances can vary a lot," Feng said. "But they do share similarities when it comes to needs, such as support for childcare, counseling and career development."
For Moms' Wishes, when considering how to make a small-sized fund effective, they first thought about how to identify their beneficiaries, whether there were any classifications inside the group, and how to address their needs.
Based on these considerations, they set the first phase of the project in Daying County, Sichuan Province, selecting beneficiaries through a local school. Statistics reported by the school showed that over 100 students in elementary and junior high school were being cared for by one parent, which implies a large group of single moms in that area.
Through a baseline survey and a few sample interviews done by the partner school, as of the interview with CDB, the team had collected a list of about 180 potential candidates for Moms' Wishes. For example, a woman hopes to get an electric bike to more efficiently prepare herself between night shifts, morning shifts and collecting her child. Feng said that the next steps will include getting to know more about the candidates before deciding whether their wishes can be covered by the project's funding.
"During the initial phase of the project, we hope to first establish a relationship with them to get to know more about their life, their work and their parenting styles, before providing each of them with a targeted solution within the scope of our ability to facilitate her role as a mom, but also as herself," Feng explained.
As a brand development manager, another important duty for Feng is to engage in as many public communication programs for the organization as she can.
"For less well-known organizations [compared to some of the big charity brands on 99 Giving Day] like us, we're not going to achieve our fundraising goal within just a few days, so it's crucial to maintain our publicity and influence with year-round events and collaborations," she said.
For that purpose, Haihui is currently running a migrant women narrative exhibition titled "Look at Me, Listen to Me", which runs from Oct 18 to Nov 6 on the third floor of the Chengdu Social Innovation Center, as part of their brand activities series called "Happening".
The exhibition is a collaboration between Haihui and the Beijing Mulan Community Social Work Service Center to shed light on the neglected women as migrant workers by displaying their life stories, photographs and living objects.