It was recently reported that Plan International, the well-known global organization that works for the safeguarding of children, has successfully registered a representative office in Shanxi province.
Plan International was established in Spain in 1937 by a British journalist and a British aid worker, in order to help the children whose lives had been destroyed by the Spanish Civil War. Since launching its first cooperative project in China in 1995, Plan International has actively cooperated with local governments, women's federations and other departments, investing millions of dollars to help tens of thousands of children.
The representatives of Plan International spoke highly of the work and attitude of the Overseas NGOs Management Office of Shanxi's Public Security Bureau, and offered a silk banner to express their gratitude.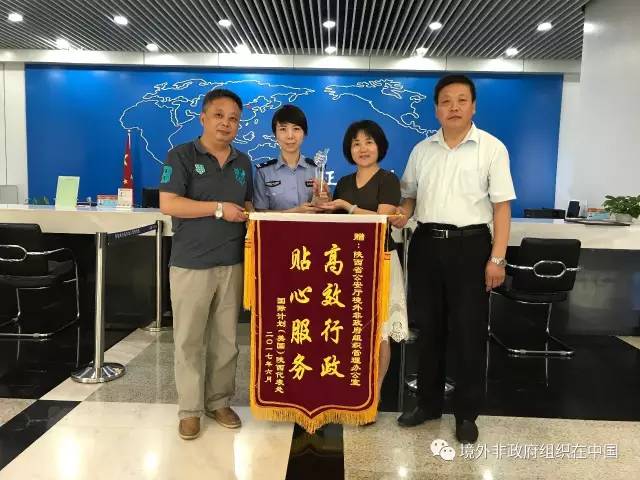 In a related news, on July 4th the Guangxi Business Association of Canada also registered in Guangxi, becoming the second overseas NGO to register a representative office in the province.