"A wheelchair is just a tool; its appearance and meaning are defined by human intelligence;
A diamond is just a mineral; its implication and value are inherited by human's creativity."
—- The founder of "Diamond Cab", Doris Leung
Ordinary taxis in Hong Kong do not have enough space to place wheelchairs, while the Kangfu bus (康复巴士) and the Yidao cars (易达轿车), which can carry wheelchairs, are generally difficult to book. The mini-vans known as 客货车, which are easier to book, are usually illegal, charge higher than the market price and lack safety equipment, so that the passengers' safety cannot be guaranteed.
The founder of "Diamond Cab" (钻的), Ms. Doris Leung, used to be the chief correspondent at Hong Kong Cable TV. In 2007, her mother became permanently disabled after two operations. Since then, she has realized and experienced all the problems that wheelchair users face when they want to get around. She therefore decided to do something to fill this gap.
Ms. Leung worked with Social Ventures Hong Kong to explore the feasibility of launching high-quality and access-free transportation services. After more than three years of preparation, she successfully created Diamond Cab.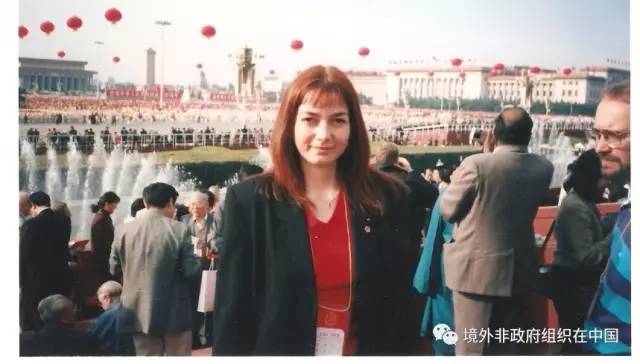 The way the enterprise operates resembles taxis, in that it charges according to the service distance or by time. It also uses a double shifts system — day and night — where day drivers primarily take previously reserved orders and night drivers take both passengers who have reserved and people who flag them down on the streets. Ordinary people on the street can also directly flag down a Diamond Cab, which charges the same way as a taxi does.
Diamond Cab not only provides transportation services, but also extends its business to arrange leisure activities and tourism for the elderly. A bottom-up approach was used to create the enteprise. It did not accept any government funding, and it uses a business model which integrated private capital to solve social problems. Its success proves that social enterprises can take both commercial and social value into account while achieving sustainable operations.