Search "cancer" on Google and you will get millions of hits on the "Big C", including medical definitions, symptoms, treatment options, and risk factors. But did you know that the majority of information about cancer –– published both online and offline –– relates to adult cancers? A visit to a World Health Organisation (WHO) webpage on the disease provides a good example, with the site highlighting risk factors such as "use of tobacco and alcohol, an unhealthy diet, physical inactivity and air pollution"[1] (WHO, 2021) –– things that are unlikely to apply to children.
Despite making up a much smaller proportion of diagnosed patients each year, with pediatric cancers accounting for just 0.5 to 4.6 percent of all cancer cases (Liu et al., 2015), research by Steward and Wild (2014) and Magarath et al. (2013) shows that pediatric cancer is the second most common cause of death in children, second only to accidents.
China currently has a childhood cancer rate of 87.1 per million children (Lu et al., 2015), a number that can be easily neglected considering the huge number of patients diagnosed with other diseases. But for cancer biologist Li Zhizhong, this lack of attention on child cancer patients has left a "research gap" that he is keen to help bridge. "Each year, approximately 40,000 children in China are diagnosed with cancer, and 150,000 receive cancer treatment. Currently, there are around 1 million children who have survived cancer, either going into remission or becoming totally cancer-free," said Li, in an interview with CDB.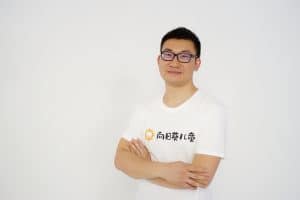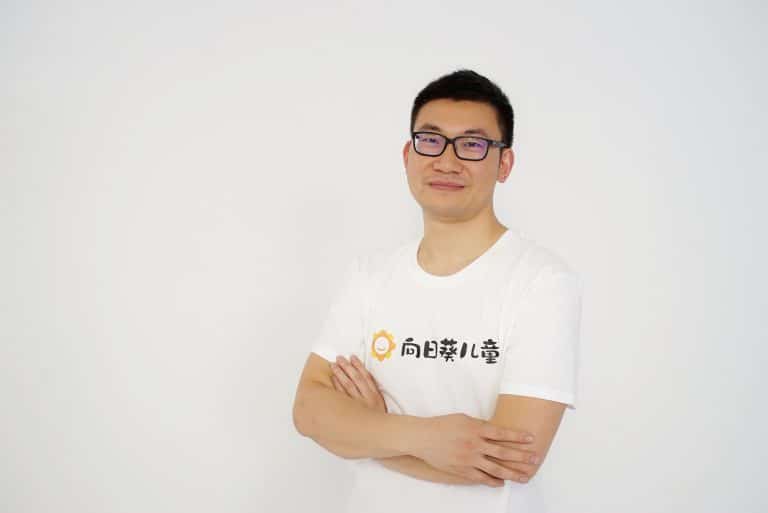 Li Zhizhong. Source: CureKids 
A Tsinghua and Duke alumnus who worked at a big pharmaceutical company before coming to prominence online in 2013 –– thanks to his use of social media accounts to promote information on cancer, Li could have continued to enjoy his stable, comfortable life in the United States, where he had been living for 13 years. But a key statistic constantly gnawed at him: in the US, 84 percent of children with cancer now survive at least five years[2] following diagnosis, but in China the number is only about 60 percent. "The difference between the US and China is stark," Li remarked. The result of his concern was CureKids, the first programme of Shiyu Children Foundation, which is a non-profit organization focusing on childhood cancer he started after returning to China.
Adult cancers easily attract attention in the medical field and society; this is not the case with pediatric cases. Why? Li reckons there are two main reasons. "Studies of some childhood cancers have made little progress due to the lack of clinical trials. Compared to adults, the number of children diagnosed with cancer each year is much smaller. And sufferers are not routinely signed up for clinical trials, so only small numbers of children ever take part in one. Without sufficient evidence from clinical trials, it is difficult to make any substantial progress in cancer treatment, including in the development of new drugs." But the second reason is more concerning: "To be frank, there is not much research conducted into childhood cancers because there is not much profit to be made, meaning that across the world investment and funding from the private sector is relatively low."
But Li does not think these are sensible reasons to allow childhood cancer research to stagnate. "Investing in children's health means investing in the future," he said. "Once a child is cured from cancer, he or she may be able to live for another 50 or 60 years and become a great asset to both society and their family."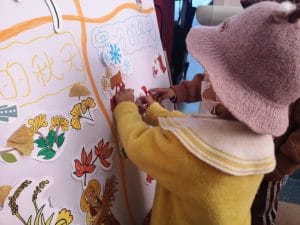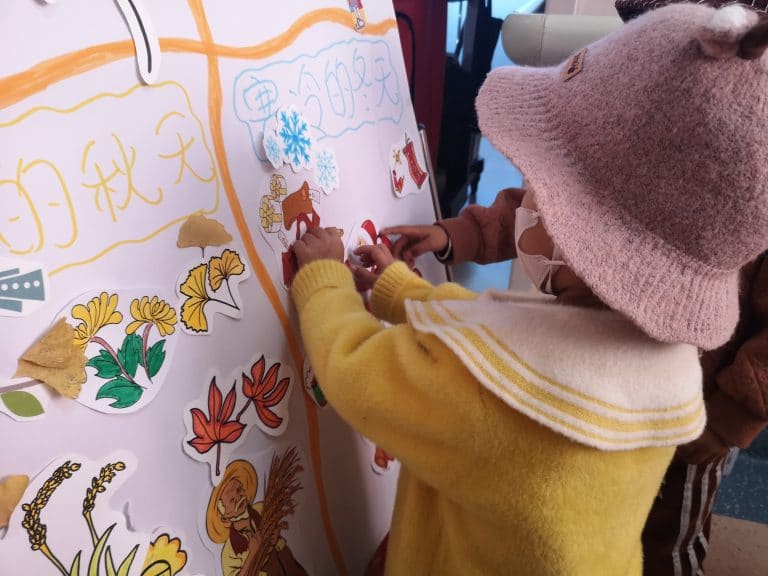 Source: CureKids 
Funding might be difficult to acquire in any country, but Li believes China may have a potential edge regarding clinical trials due to its huge population. "What is medically called a 'rare disease' might not be so 'rare' in China. In the case of childhood cancers, evidence from around the world shows that the incidence of each cancer is rather fixed –– meaning that in China, the overall number of children with each type of cancer is much larger than in other countries. Moreover, specialist hospitals are very much concentrated in big cities such as Beijing and Shanghai, allowing doctors in these hospitals to conduct trials with large sample sizes."
But Li cautions that gaps still remain. "Now, the dilemma is medical and clinical oncologists are too busy to devote any time to cancer research, whereas cancer researchers do not have much practical experience working in hospitals. Communication between the different sets of professionals is limited." CureKids aims to bridge the gap, connecting doctors, researchers, pharmacies and cancer testing centres in order to raise awareness among medical workers –- enabling resources to be better managed and more evenly distributed.
But simply having people from the medical field is not enough; connections have to be built in wider circles. Li explained that CureKids has demonstrated the value of building connections and partnerships with people from different fields. "As the secretary of Shiyu and founder of CureKids, my colleagues and I have considerable expertise when it comes to cancer; our media and communication team knows how to break down complex scientific information into content that readers from different backgrounds can understand. Apart from our own media team, reaching out to media agencies is another way for us to be effective. Meanwhile, we are keen to establish links with organisations within the charity sector and seek potential opportunities to cooperate in both publishing cancer information online and organising physical programmes."
Partnerships have also been formed with businesses and at a higher level, with governmental bodies. CureKids has worked with the tech giant Baidu to make sure that accurate information about pediatric cancer appears in the top of search results whenever a worried parent searches for their child's symptoms online. Youlai Video is another partner of CureKids and has helped the charity to make videos in collaboration with oncologists to promote accurate information on cancer in children.
Also, CureKids shoots videos with young cancer patients and their families, telling their stories and spreading hope. "One of the things that parents of children with cancer need the most is hope," Li reflected, "once children are diagnosed, for parents there is a long, lonely journey ahead of them. Parents' negative emotions will inevitably affect their children, that is why they need to have their spirits lifted by 'good news' – stories that demonstrate how children with cancer can improve or even be cured with the right treatment. And indeed, there are many such stories and parents need to know them."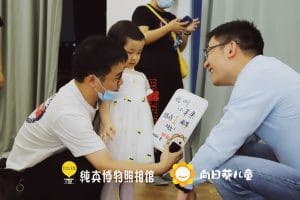 Source: CureKids 
In terms of working with government bodies, Li told CDB that everyone was enthusiastic about helping children with cancer, but due to the small number of patients each year, most people know very little about the topic. "But once you have communicated ideas with directors of ministries and officials about childhood cancers, they will quickly understand the importance of taking action right now." Through these conversations, Li also realised something, "As a non-profit, we often need to be pioneers and explore untrodden paths. Once we have gained experience and understanding, we can then appeal to the government for support and action."
"In the past, people used to say the 'good-hearted' go and work for charities. Now in the charity sector, I think 'being good-hearted' is not enough," Li said, "we have to realise that nowadays, people in this sector all come from different backgrounds and bring their own knowledge, professional skills and products from their own fields. They should be encouraged to contribute what they have to the sector and make an impact."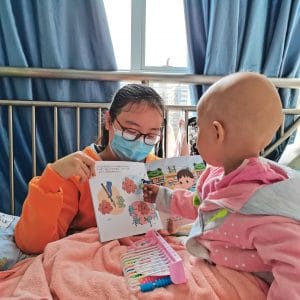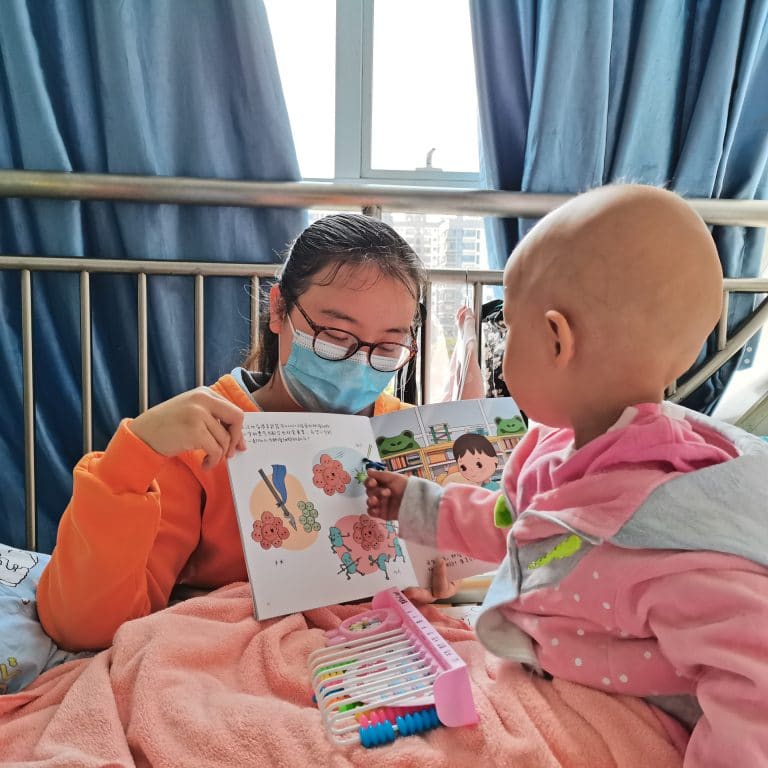 Source: CureKids 
He said that there are mainly three ways for CureKids to get in touch with parents of cancer patients. Many parents try to research treatment options online once their children are diagnosed, and thanks to CureKids' collaboration with Baidu, parents can now easily find accurate information and reach out to the organisation if needed. At the same time, the organization is also actively engaged with first-tier hospitals in different parts of China and if any young patient in these hospitals requires services provided by CureKids, they will be advised to contact the organisation. The charity is also focused on building good relationships with local organisations and social work centres dedicated to caring for young cancer patients, and professionals in these organisations can also introduce patients to CureKids.
"We are very clear about what we do and what we can provide for our partners to combat false information and the unequal distribution of medical resources," said Li. "But we also understand that our organisation is not the most important player in helping cancer-stricken children; the work can only take place through mutual effort and trust."
Reference List:
[1] https://www.who.int/news-room/fact-sheets/detail/cancer
[2] https://www.cancer.org/cancer/cancer-in-children/key-statistics.html
Lu, L. et al. (2015), Childhood cancer: an emerging public health issue in China, Ann Transl Med, 3 (17): 250.
Steward, B. W. and Wild, C. P. (2014), World Cancer Report 2014, International Agency for Research on Cancer, World Health Organization [online] Available from: https://publications.iarc.fr/Non-Series-Publications/World-Cancer-Reports/World-Cancer-Report-2014