The second "Green Long March, Walking for Charity" activity, lasting two months, came to a successful end on October 23rd. The aim of the activity was to mark the eightieth anniversary of the Red Army's Long March and to promote its spirit of bravery, determination, unity and loyalty. More than 120,000 people were involved in the 72-day activity. If they had travelled the same distance by car, this would have produced 1.2 million kilograms of carbon dioxide emissions.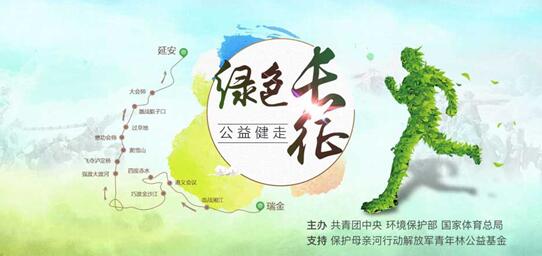 The charitable activity was organized by the Central Committee of the Communist Youth League, the Ministry of Environmental Protection and the General Administration of Sport. During the event, whenever a person achieved a personal walking distance of 40 kilometers, the Mother River Protection PLA Youth Forest Foundation would donate and plant a tree. Besides, people ranking among the first 7,000 would also gain the opportunity to help left-behind children in remote areas to fulfil their dreams.
Every step made by any of the participants also resulted in a donation. It is reported that all the donations will be used for reforestation in several provinces including Fujian, Hunan and Guangdong. "Honorary Hero" medals were awarded to the teams with accumulated walking distances of more than 12,500 kilometers. The Yuedongquan smartphone application provided awards and technical support for the participants. The application can count steps and distances when people are walking or running.