The "Let Love Go Back Home" project, initiated by Chinese actor Huang Xiaoming, has just come to end for 2016 in Qingdao Province. 2016 was the fourth year in the project's five-year plan to distribute yellow bracelets to the elderly. About 200,000 of the bracelets have already been distributed to more than 10 provinces in Mainland China, as well as Hong Kong and the United States, by Huang Xiaoming's Tomorrow Foundation. The yellow bracelets are good-looking and practical wristbands with the wearers' information on them. Their purpose is to help lost elderly people and children find their way home.
In 2016, "Huang Xiaoming Lets Love Go Back Home" won the New Media Award of the China Charity Index, recognising it as one of the most influential and professional projects in China. This year, the project covered seven provinces, including Tianjin, Shandong, Fujian. Volunteers went not only to communities but also to public places like cinemas and hospitals, in order to allow more people to collect and learn more about the yellow bracelets.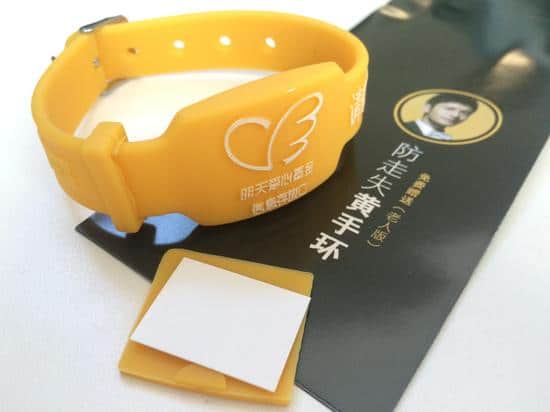 "The yellow bracelet is pretty useful, I am not afraid of getting lost any more!", an elderly resident said after collecting his bracelet in Qingdao on October 23rd. With the increase in the aged population in China, the number of elderly people suffering from dementia has increased rapidly in recent years. Huang Xiaoming initiated the "Let Love Go Back Home" project in 2012, and advocated that everyone should help people wearing the bracelets and check if they are lost or in danger, while promoting his ideas about helping disadvantaged people through the project. As Huang once said, "let charity become a habit". He is also the first actor to have had the cover of Chinese philanthropist dedicated solely to him.
At present people can also apply for yellow bracelets through the Internet, and this is also very popular. The Weibo post related to this activity has been reposted thousands of times.