As a term first coined in the late 1970s in the UK, "social enterprises" are now an emerging trend widely adopted by Chinese social entrepreneurs. While the definition of a social enterprise remains unclear in China, Chinese nonprofits are drawn to this new moneymaking game, which many of them believe is the answer for achieving self-sufficiency without losing their social mission.
Around the world, it's not unusual for nonprofits to start a business arm. Good examples are Grofive, a social enterprise started by Because International, selling expandable shoes worldwide; and Taroworks, a Grameen Foundation company, helping farmers to improve their productivity through technology.
Locally there is Amity Bakery, a bakery started by the Amity Foundation, creating vocational training opportunities for mentally challenged young adults; the Huiling Social Work Service Center, a vocational training center run by the China Huiling Mentally Handicapped Support Foundation, helping people with mental disabilities to find employment and integrate into society.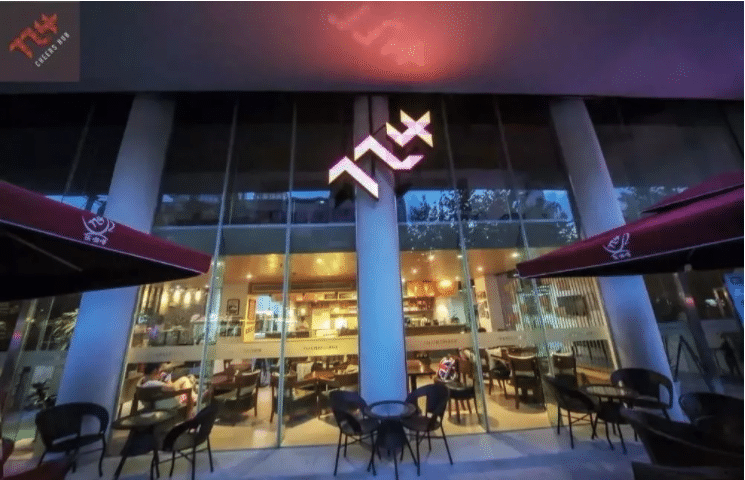 724 Hub is a Shanghai-based social enterprise incubator providing capacity building and community support that inspires innovation (Photo: 724 Hub)
Despite growing voices calling for a clear definition of the term "social enterprise", currently China has no legal structure or law in place to support mission-driven social enterprises along the lines of the benefit corporation (B corporation) and low-profit limited liability company (L3C) that exist in the US. Chinese social enterprises are registered as for-profit companies with the Ministry of Industry and Commence, like all other regular companies.
According to Wang Jun, the person in charge of the Impact Investment Fund and Social Enterprise Incubator of Non-Profit Incubator (NPI), there are several policies at the local level that encourage social entrepreneurship. For example, in Chengdu, business owners are allowed to include the term "social enterprise" in the company name. Meanwhile a small amount of subsidies are provided for Chengdu-based social enterprises.
While the charity sector is still struggling with trust issues, people are also having doubts about the transparency, credibility and ability of social enterprises to meet their social commitments, especially when the relevant regulations are not yet in place.
The debate over the definition of social enterprises is expected to continue in China, but in the meantime the private sector is doing its part by providing third-party certification services to social entrepreneurs who wish to raise growth capital but fear losing control of the social mission of their business. Some good examples are the CCF Social Enterprise Certification by the China Charity Fair, the B Corp Certification by B Lab and the Beijing Social Enterprise Certification by the Beijing Social Enterprise Development Promotion (BSEP).
As a Chinese NGO with the goal of becoming the "Social Innovation Engine" of China, the NPI has incubated over 1,000 civil society organizations and social enterprises since its launch in 2006. It has also established several social enterprises under its umbrella, including 724 Hub, a Shanghai-based social enterprise incubator providing capacity building and community support that inspires innovation.
Xue Huamiao, the Chief Executive Officer of the 724 Hub, says the number of entrepreneurs is low and the number of entrepreneurs with a social mission is even lower. Last year, NPI partnered with HSBC to select the 30 most investment-ready social enterprises, however only 20 social enterprises out of 357 applications made their way into the list.
Wang Jun adds that aged care, early childhood education, services for special groups and inclusive financing and environment are the areas where social enterprises flourish. 80% of the 357 social enterprises were working in the fields mentioned above.
Wang Jun points out: "It's very difficult for nonprofits to get their businesses ready for investment because of their weaker business model and sustainability." She shares that she has only witnessed one nonprofit successfully develop a business model with scalability and investment potential – Be Better Education, a social enterprise focused on financial literacy education.
In her analysis the main challenge in running a social enterprise with a nonprofit origin is the mindset change for the founding members. "Running a company is more about getting constant income and developing a sustainable business model. This is very different from managing a nonprofit, which relies a lot on donations and grants. Usually these grants are from project partnerships with governments or corporations with a different KPI to meet. NGOs' work is very much based on the money they are awarded, therefore it is difficult for the team to build up core skills and products, making it even harder to generate a sustainable income."
"Shifting the mindset of the management team from a project-based model to a business-based model is difficult and yet critical."
Still, social enterprises with a nonprofit origin have their benefits. From Wang Jun's point of view, the greatest advantage of a nonprofit in running a business is the founding members' persistence and determination in tackling social issues.
"Once they successfully develop a sustainable business model, they are likely to persist without straying from their core values, unlike some commercial teams which might become profit-driven after running their business for a while."
Besides, Wang Jun highlights that NGOs have a deeper understanding of the social issues, and they also have established a wider connection with the government and foundations, making it easier to get initial capital to start a business. However, every rose has its thorns, and Wang Jun points out that getting funds from a third party can be a disadvantage too. "Again, there will be targets to be met and this might slow you down."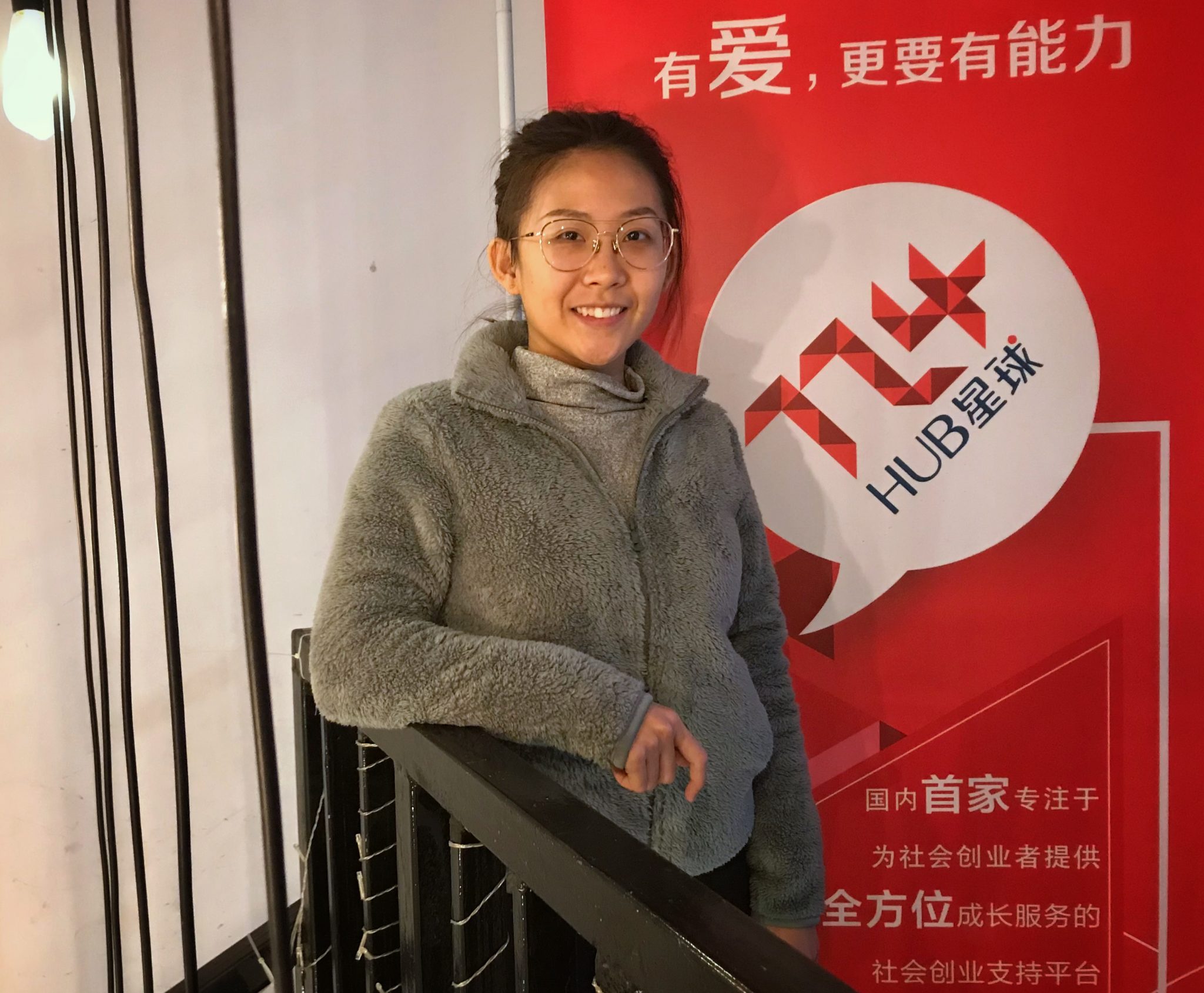 Xue Huamiao, the Chief Executive Officer of 724 Hub, says that among the social enterprises 724 Hub incubated over the years, 80% focused on aged care, education and the environment (Photo: CDB)
The growth in the number of organizations trading for a social purpose has led to an increased acceptance among the general public that there is such a thing as a social enterprise. However, starting a business arm might also create a so-called identity challenge for a reputable charity, blurring their nonprofit image with that of a moneymaking business.
"I don't worry about this," Wang Jun says, "be it a social enterprise or an NGO, it's just a different form of solving problems. The key is the social issues that you are tackling. The way we evaluate their work is by the impact they have made and the efficiency of the organization."
When it comes to NGOs planning to take social enterprise as a new source of income, Wang Jun advises them to first evaluate the market before making this important move. "Firstly, identify the social issues that you are working on and the size of the potential users. For example, if your work is focused on one specific rare disease with a maximum of 5 to 6000 patients in the whole of China, starting a business based on your current services won't be sustainable. It is recommended to keep running as an NGO and raising funds from foundations, corporations or the public."
"If your work is about providing support for people suffering from all kinds of rare diseases, the number of users will be large, and then it will make more sense to build a commercial platform to serve them."
She explains that according to NPI's standards, they don't recommend NGO to turn into businesses unless they have a large potential customer base. "It is okay to start a business if your target market is relatively small, just that the business won't have an investment potential."
Wang Jun warns that NGOs should also not start a business in the hope that the public will naturally buy the idea out of support for the nonprofit. In reality, she says, people might support it once but definitely not forever.
"When a nonprofit enters the business world with such a mindset, they tend to put their effort into winning people's empathy instead of improving their products or services. If you have this kind of thinking, please continue to run as an NGO."
"As a social enterprise incubator, we hope social entrepreneurs can win customers' hearts by providing quality products and services. The products or services should be at least as good as those provided by their commercial competitors, or even better than the market average."
Wang Jun concludes that there are different ways to form a social enterprise. Some decide to allocate a certain amount of profit to their separate charity arm, while others embed their social cause into their business models, creating social impact for every transaction they make.
"A good social enterprise model is where the profit and the impact can be of mutual benefit to each other; it shouldn't be a trade-off. This means the more business you do, the more impact you make. This is the model we prefer."
In the next article CDB will visit the Gaia Nature School, a project co-funded by a Beijing-based nonprofit called Friends of Nature and an enterprise started by a group of nature lovers, in order to find out how they strengthen social resilience to climate change through their paid environmental courses.