In the past three years, many Chinese NGOs have had to cancel or postpone their overseas activities. However, China Foundation for Poverty Alleviation (CFPA) was one of the few organizations that continued to send permanent staff to Belt and Road countries and carry out international projects.
Although CFPA changed its name to the China Foundation for Rural Development (CFRD) following the government's announcement of a victory in the fight against poverty and the beginning of the rural revitalization era, its overseas projects still focus on reducing poverty in both urban and rural areas.
CDB recently spoke to Zou Zhiqiang, country director of CFRD Nepal Office, who regards this Himalayan country as her second home, and has been dedicated to helping more Chinese NGOs go overseas.
Joining the NGO sector
After graduating with a master's degree in literature in the 1990s, Zou could have worked as a civil servant at the State Administration of Press and Publication until retirement, but at the turn of the millennium, she had a life-changing idea: switching to the charity sector. She officially joined CFPA in May 2001.
Her first major task was to raise funds in shopping malls in Beijing on the International Day for the Eradication of Poverty. She managed to raise an amazing 500,000 yuan ($70,000) in a short period of time, outperforming her colleagues.
Performing well in several similar missions, she was soon recognized as a fundraising expert. But she said: "I don't think there are any specific requirements for fundraising, neither do I have any secret skill, except hard work. To achieve the fundraising goal, I didn't just stand in the malls, but rode my bicycle to visit over 50 potential partners."
In 2013, she was invited to join the newly established International Development Department (IDD) of CFPA.
The history of CFPA's overseas poverty alleviation projects can be traced back to 2009. In that year, with the donation of CNPC, CFPA implemented a maternal and child health project in Sudan, including building a hospital and conducting related health training.
However, CFPA's international development has not been accelerated by its success in Sudan, on the contrary, it stagnated for many years due to a lack of public support, stable donors and financial sustainability.
Zou was expected to help IDD with her outstanding fundraising skills.
She didn't let them down. Despite how difficult it was, she was able to attract small donations to maintain IDD's operations. She has always been enthusiastic and never missed any fundraising opportunities.
She also participated in IDD's baseline studies in Ethiopia and Myanmar to determine the feasibility of registering country offices.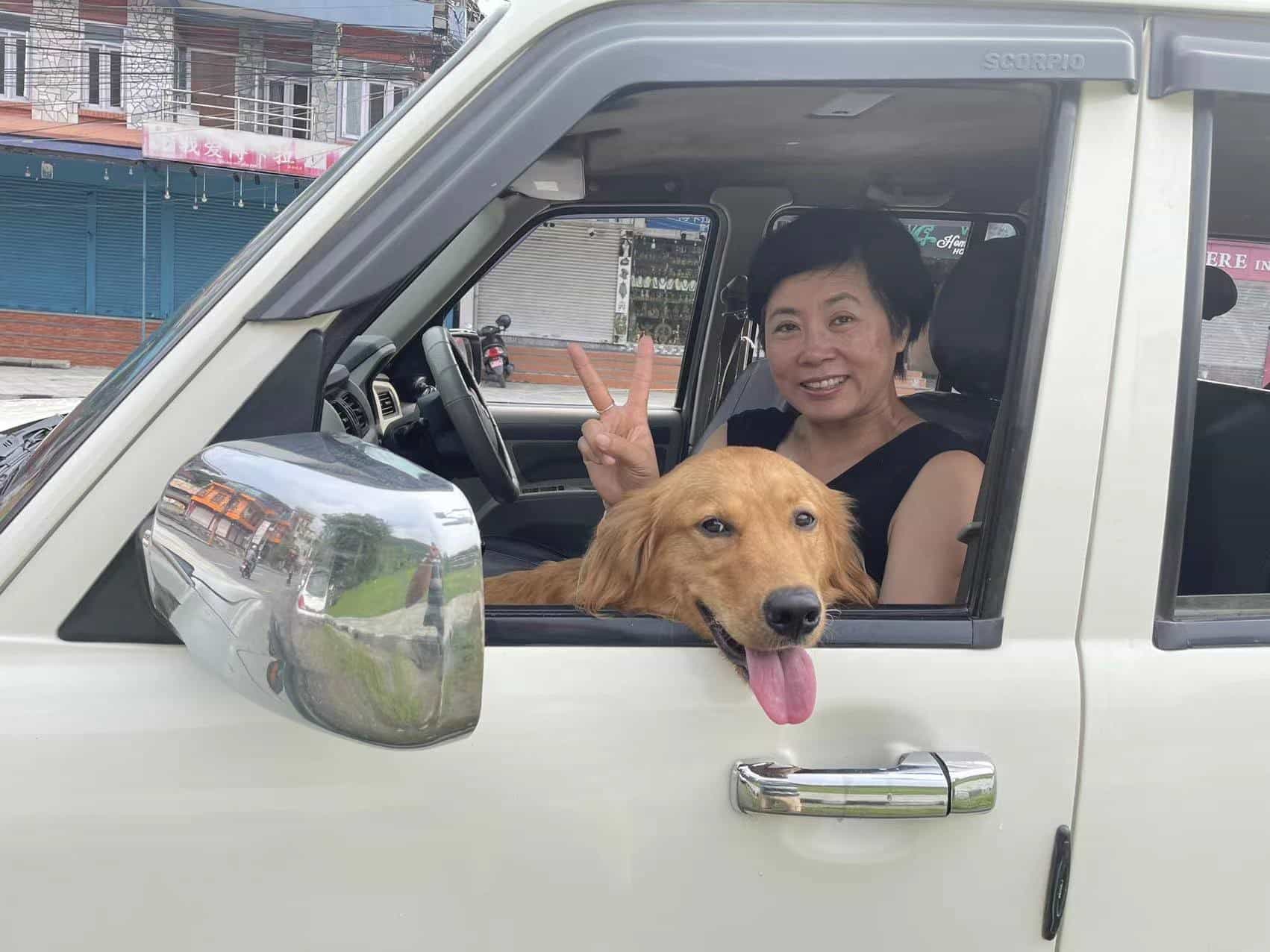 Leading the CFPA Nepal Office
On April 25, 2015, a deadly earthquake struck Nepal, causing tens of thousands of casualties. Neighboring India, Bangladesh, Bhutan and China's Tibet region were all impacted.
CFPA, which has many years of experience in earthquake relief, immediately dispatched a rescue team. Zou was one of the team members.
In 2015, China had just experienced the 2008 Sichuan earthquake and the subsequent peak of international aid and local NGO development. Many Chinese had a strong empathy for the suffering of the Nepalese, and had an unprecedented desire to make donations.
After months of emergency operations, there were still substantial donations remaining. So Zou prepared a detailed feasibility report in Kathmandu and submitted it to CFPA headquarters.
She successfully persuaded the decisionmakers to use the remaining money to establish an office in Nepal, enabling the organization to continuously support reconstruction work after the earthquake, and was appointed as the first director.
Under her leadership, the Nepal office has carried out various post-earthquake development projects, including vocational training, computer training for the blind, hepatitis B screening, and microfinance, as well as completing the rebuilding of three schools in the past few years.
She also coordinated and helped dozens of Chinese NGOs, such as Cihong Charity Foundation, Tibet Shan-Yuan Foundation, Pundarika Charity, and the Enlai Foundation, to conduct field studies and project implementation in Nepal.
"In China's mountainous areas, we've built many bridges to help secluded villages connect with the outside world, which were the first steps toward alleviating poverty," Zou explained. "Now I want to become a bridge myself, connecting China's domestic NGOs with the outside world."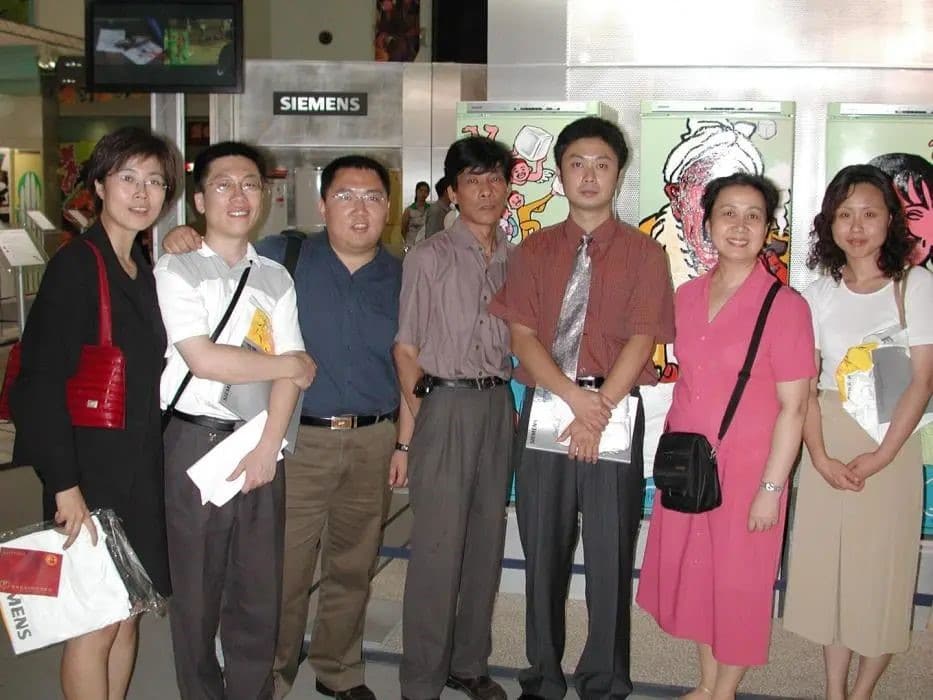 Staying on in Nepal during Covid
When Covid-19 broke out in China in early 2020, Zou was stationed in Kathmandu. The pandemic soon spread from China to Nepal, which has relatively poor infrastructure and an underdeveloped medical system.
Because of the circuit breaker between China and Nepal, Zou was unable to return to China immediately. Lacking basic protective equipment and vaccinations, she was too frightened to leave the office at the beginning of the pandemic. With the help of local staff and friends, she barely maintained a basic standard of living.
But after a few weeks she picked herself up. She began to collect and analyze information on local anti-pandemic needs, and quickly decided to implement the Hand Washing Project in Kathmandu.
With limited funds and materials, she set up hundreds of washbasins in crowded places throughout the capital equipped with disinfectant and soap. She also coordinated with the local government to ask surrounding merchants to replenish water for the washbasins in a timely manner.
By January last year, the pandemic situation had stabilized in both China and Nepal, and Zou was finally able to return home. Within just a few weeks she was back in Nepal to implement more anti-pandemic projects in vulnerable communities, such as establishing health service posts equipped with oxygen generators in vulnerable areas, distributing rice, beans and cooking oil to poor families unable to buy food due to Covid-19.
Due to the emergence of new Covid-19 variants, traffic between China and Nepal was cut off again in 2021. Zou was therefore unable to return to China as scheduled. During this time, she caught the virus and lost her sense of taste.
In September 2022, after spending almost 20 months working in Nepal without a break, Zou was finally able to return to China for a vacation, and to see her one-year-old grandson whom she had not met yet.
Zou's vacation was short. Before the publication of this article, she was already back in Nepal. Asked why she was leaving home in such a hurry, she replied: "I do really miss my family in Beijing. But Nepal is my second home, and there are more family members who need me urgently."