The 5th China-Africa People's Forum was held in Chengdu on the 23-24 of July, jointly organized by the China NGO Network for International Exchanges and the government of Sichuan Province. Over 200 representatives from more than 30 countries attended the forum. Themed "promoting civil society forces, facilitating Sino-African friendship and trust", the forum is part of a series of events held prior to the Forum on China-Africa Cooperation in September.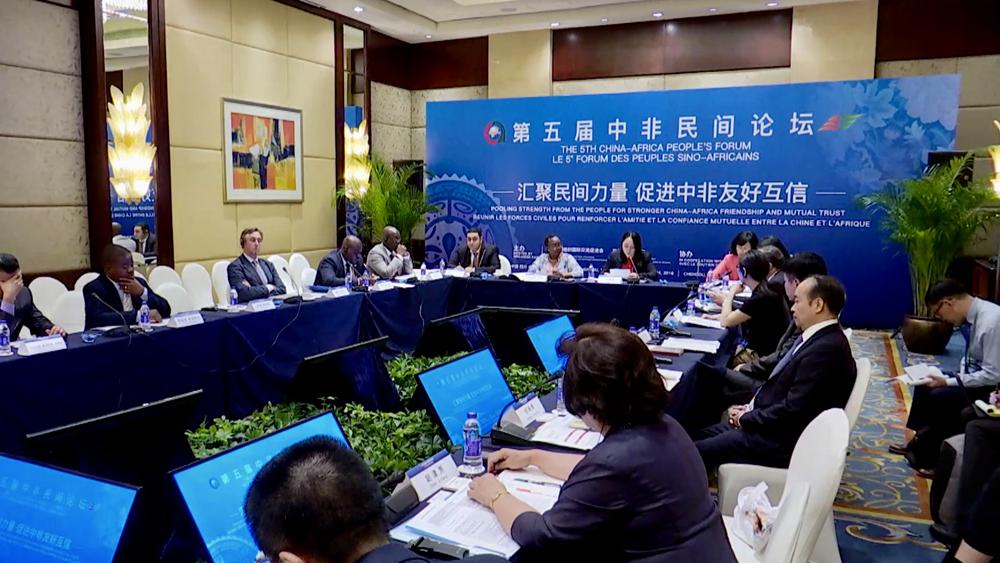 The event began with Song Tao, Minister of the Foreign Relations Department of the CPC Central Committee, reading out President Xi Jinping's congratulatory letter to the forum. In his letter, Xi emphasized that people-to-people friendship is a crucial foundation for state-to-state relations, and civil exchanges are very important for the development of Sino-African relations. He expressed his hope that the participants can exchange their opinions, share their experiences, and recognize their mission to facilitate Sino-African cooperation on the civil society level and build upon the shared future of China and Africa.
The Vice President of the Seychelles Vincent Meriton, the Prime Minister of the Republic of Congo Clément Mouamba, the former president of Tanzania Jakaya Mrisho Kikwete and the Chinese Vice-president Wang Qishan attended the forum and delivered speeches.
Participants of the forum represented over 140 Chinese and African civil society organizations. Their discussions and panels centered around three topics: "consolidating civil consensus, promoting the social foundation of Sino-African cooperation," "accumulating civil forces, reinforcing the foundation of Sino-African cooperation in public opinion" and "empowering civil exchanges, expanding the humanistic foundation of Sino-African cooperation."  The participants exchanged their insights on how to promote commercial, social, and cultural exchanges between Chinese and African charitable industries.
One of the major outcomes of the forum is The Program for China-Africa People-to-People Friendship and Partnership (2018-2020). This bluebook was drafted based on in-depth conversations among Chinese and African NGOs. It specifies the plans for five major fields of Sino-African cooperation on the level of civil society for the next two years: livelihood cooperation projects, donations and assistance work; capacity-building and personnel exchanges; development promotion; cultural exchanges; and exchange mechanisms.
Based on the bluebook, the forum unveiled 30 projects that Chinese civil society organizations plan to conduct in Africa. One of the projects included is the "China-Africa: Travel with Love" program initiated by the China Family Planning Association, which will provide adolescent sex education and HIV/AIDS prevention programs and a maternity care program. Also included are the "Smiling Children" meal program and a number of other programs all set in East Africa providing clean water, training for women and so on. The Red Cross Society of China also decided to start donating 8 million yuan to between four and five national Red Cross societies in Africa every year.