Winners of Xplorer Prize 2019. (Photo: Tencent)
50 young Chinese researchers were awarded the Xplorer Prize, a program funded by the Tencent Foundation, in a ceremony held in Beijing on November 2.
The award was initiated last year, on the occasion of the Chinese internet giant's 20th anniversary, by Tencent CEO Pony Ma and a group of 14 scientists and Peking University professors. A sum of one billion yuan was put aside for the award.
The award is open to all Chinese researchers who are below the age of 45. This year, 1,335 applications were received and evaluated by a jury of 350 people. To cultivate young researcher in basic science, the Xplorer Prize seeks to award younger applicants. Among the 50 winners, nine are below 35. Each winner will receive a total of three million yuan over the next five years.
Chen Yidan, the founder of the Tencent Foundation and the co-founder of Tencent, said at the opening speech that young people are the future of science. As a company started by a group of young people, Tencent seeks to provide extra encouragement to young researchers as they begin their scientific careers.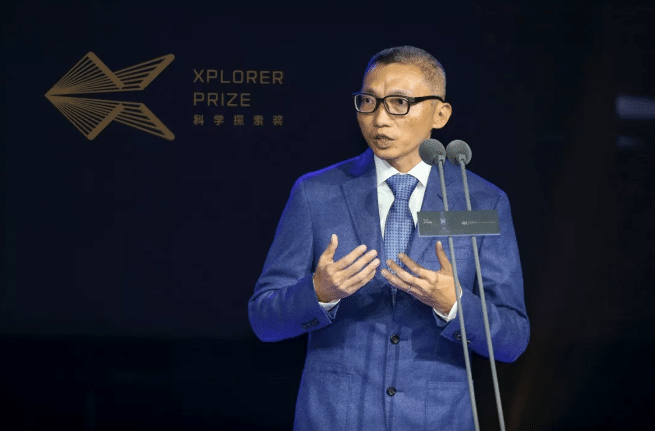 Chen Yidan gives a speech at the ceremony (Photo: Tencent)
Chen Yidan is already well-known for donating to educational causes. After stepping down from his role as Chief Administrative Officer of Tencent in 2013, he donated 20 million yuan to Wuhan College in 2015 and cofounded the Yidan Prize, called by Forbes "the world's largest educational prize", in 2016.
Around 400 people from academia, government, corporations and the media attended the ceremony, including the winner of the Nobel Prize for Physics Yang Zhenning.