According to last year's statistics, a total of 35 Chinese colleges and universities offer charity and philanthropy courses, covering different stages of junior college, undergraduate, master and doctoral degrees.
What are the career prospects of students with these degrees? CDB recently spoke to three of them.
Xiao Ting
Xiao Ting graduated from Zhuhai Campus of Beijing Normal University. Her major was business management. In her third year, out of personal interest, she chose to study charity management as a second degree.
"Some courses focus on providing tools and methodologies, but once you enter the workplace, you will find that the field is changing rapidly," Ting explained. "A fundamental understanding of this sector can help you have better adaptability to continuously learn, explore and innovate."
There were 40 classmates in Ting's class, one third of whom entered the charity sector after graduation, mainly working in foundations, NGOs, INGOs, as well as CSR departments in the private sector.
Ting now works for a large public fundraising foundation in Shanghai. Despite the difficulties at work, the close friendship between classmates helped her to feel that she wasn't alone after graduation.
"Almost every day, we share information among alumni, and when an event happens, we don't get left behind. "
Xiao Cui
Xiao Cui, graduated from Pujiang College of Nanjing University of Technology and is currently in charge of fundraising at a social organization.
This College was established to provide education on the voluntary sector, and started enrolling students in 2014, with comprehensive courses offered, including NGO's financial management, fundraising, public relations, and communications. Cui was one of the first students to attend the college.
"It was a surprise. If it weren't for my low scores in the college entrance examination, I would not have been transferred to this major," Cui told the reporter.
There were nearly a hundred students in Cui's class, most of whom had no idea about philanthropy before being admitted. They didn't choose this major voluntarily, but had no other choice.
After graduating, some of them passed the civil service exam and entered government; some worked for companies, and some at first joined the non-profit sector, but later switched to other jobs with better salaries.
Cui pointed out a serious problem at her college: the lack of expertise on the charity sector among teachers: "Taking the finance course as an example, the teacher was kind and was very professional in the business field, but knew nothing about charity."
However, Cui does remember that some courses were taught by teachers with relevant expertise, such as one on fundraising.
Thanks to this teacher, Cui began fundraising practice in students' groups before graduation, and later chose charity fundraising as a career.
Cui is one of the few who has always worked for a charity, and has gained valuable experience during the past five years, especially in fundraising on internet platforms.
Wang Xiaoyun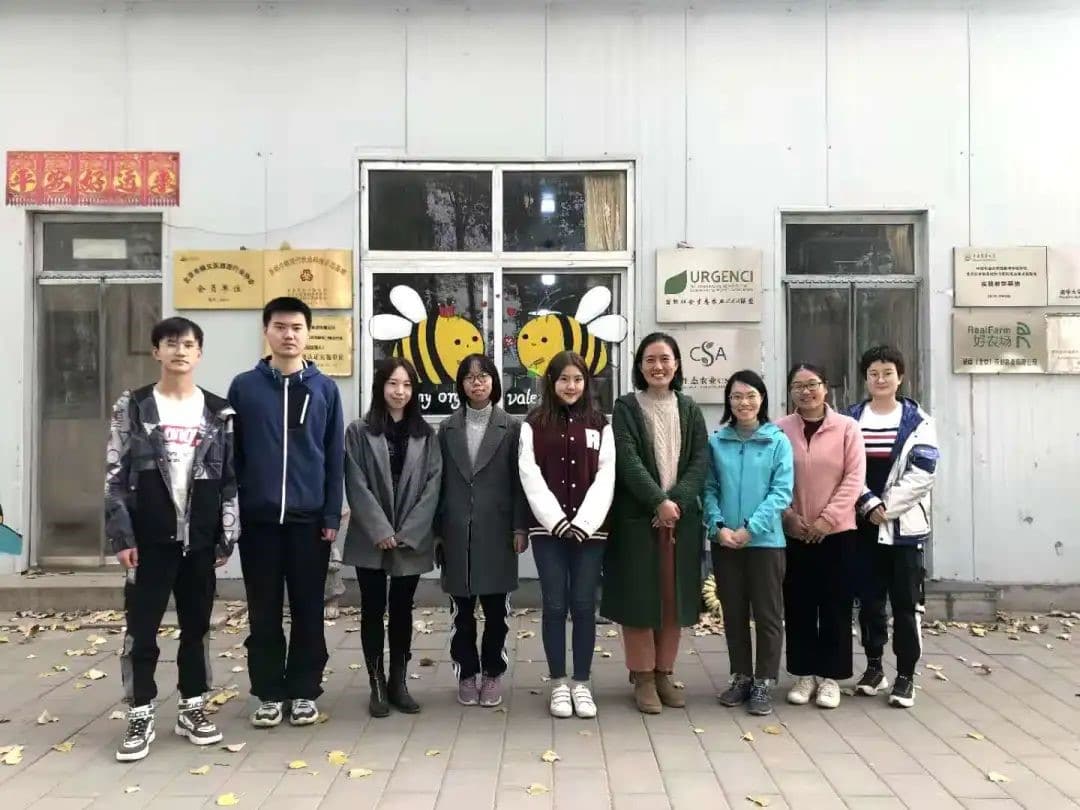 Wang Xiaoyun graduated from the School of Government at Peking University with a bachelor's and a doctorate from the Center on Philanthropy at Indiana University.
Wang participated in a survey on the relationship between governments and NGOs during her time at Peking University. This experience made her interested in the field of charity and she decided to go to the United States for further study.
Her mentor in the US is cautious about current fundraising research, believing that it is too utilitarian. He prefers that academia should explore ethical origin issues such as what is beautiful, what is good, what is the true meaning of charity — rather than conducting market-style research.
De-capitalization and de-commercialization, tracing the origin of ethics to explore the essence of charity — such values have had a great influence on Wang.
After graduation, Wang worked at Hong Kong Polytechnic University for a short time, and then came to teach at Renmin University in Beijing.
She is committed to teaching her students what she has learned, and to allow them to have more exposure to NGOs' practices, and to interact more with industry, government and businesses, rather than living in an ivory tower.