At the end of August, a selection of photography pieces were put on display in the lobby of a shopping mall in Yizhuang, Beijing. The photos contain people, animals and landscapes. The artists who took them are six children from a mountainous regions of Yunnan, three of whom have disabilities. Set up by Save the Children, the gallery gives disabled children the chance to express themselves through the medium of photography.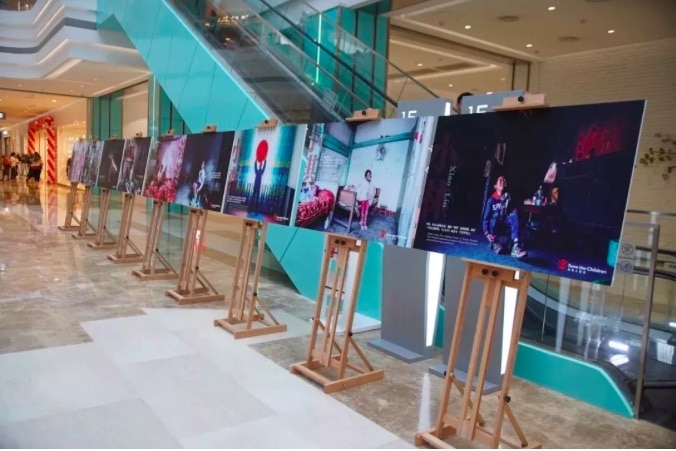 The gallery is the product of one of the inclusive education programs run by Save the Children in the rural areas of Yunnan. Since September 2016, these children have been attending photography lessons once every three months with professional photographer Liu Yuyang. Of his time teaching the children, Liu Yuyang says: "… I found that disabled children do not want pity or love, what they want, in fact, is patience …"
In 2009, Save the Children started to promote inclusive education in China, advocating for the inclusion of disabled children and spreading the message to the public that disabled children have the right to a normal education. The photography training is one of many inclusive education programmes run by the British charity.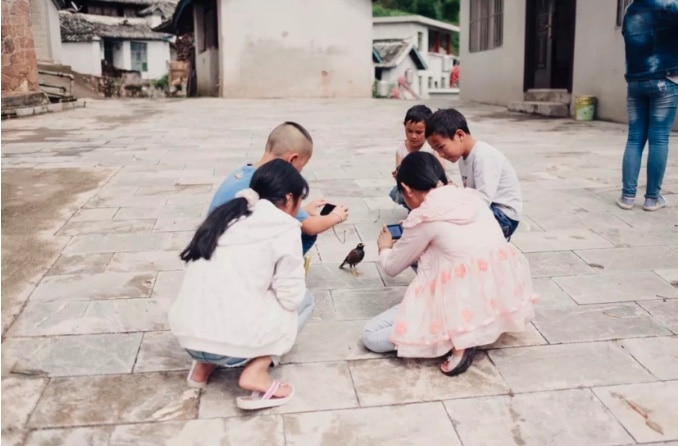 Currently there are five million disabled children in China, and over 50% of these children attend special needs schools. By way of comparison, in the US over 90% of disabled children are enrolled in regular schools with inclusive education, and in many developing countries the number also reaches above 70%. Since the 2009 EU project on inclusive education, China has started to emphasise it's own inclusive education programmes starting with 40 schools in Sichuan. In 2017, Save the Children's programs had over 43,700 children, 901 of which had disabilities. They now operates in Yunnan, Sichuan and Xinjiang.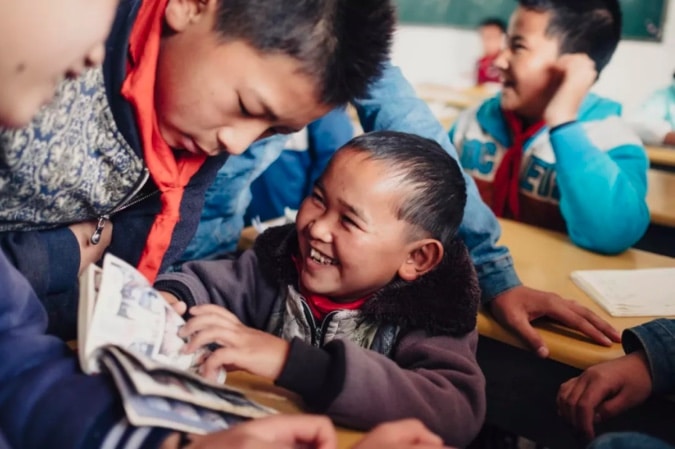 The inclusive education program includes teacher training, personalised care for children, infrastructure for schools, support for the community and parents and a platform for policy change.
However the program has also faced problems. Lack of personnel, support from teaching staff and communication between administration and teachers all created issues. Another problem is the preconceived attitudes of the teachers. Even with the inclusive education program it is difficult to change the mindset of the teachers in regular schools and their prejudices towards disabled children. Due to traditional attitudes many parents also will not admit that their children are disabled, and as such they are not given the proper care they require in education and lag behind. In many cases the facilities of regular schools are not able to accommodate disabled children and their needs.
The organiser of the program Luo Zhiqian states that these issues in fact create opportunities, making more space for the program to develop. She adds that every child should experience a well rounded education, regardless of whether they are a regular child, have disabilities, are left-behind, have been affected by conflict or are living with AIDS; supporting the education of children is a fundamental part of social development.