It was reported last week that Jingdong and WWF have announced a strategic partnership — together they will work on material recycling, carbon reduction, sustainable supply chains, green logistics and other relevant fields — to globally promote the concepts and actions of sustainable development and lifestyles in production, circulation and consumption. Jingdong is a Chinese E-commerce company and one of the two biggest B2C online retailers in China, which in a country addicted to online shopping has allowed it to enter the Fortune Global 500.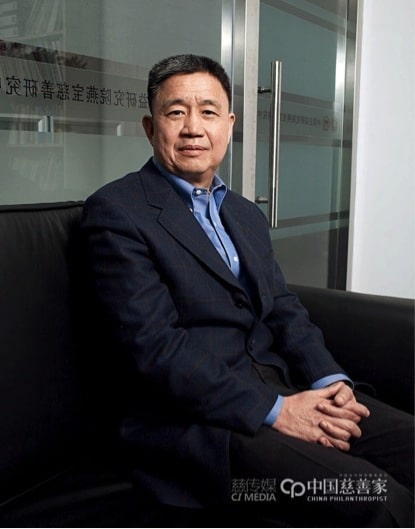 From left to right: Lu Sicheng (Secretary general of WWF in China), Wang Shi (Executive director of WWF in China), Liu Qiangdong (CEO of Jingdong Group) and Zhang Zetian (Honorary chairman of Jingdong Foundation)
At the same time, the Jingdong Group announced that they would provide 10 million Yuan to support the operations of bilateral cooperation projects, including developing "revolutionary" management plans and technologies for recyclable goods and promoting the reuse of recyclable and second-hand goods.
Jingdong asserts that in the future it intends to take the lead among Chinese e-commerce companies in the use of renewable clean energy, with WWF's help and support. The Xian Asia No.1 Storehouse (Xian Yazhou Yihao Cang) is set to be the experimentation point. The company also has plans to build a distributed photovoltaic power generation system in its newly built storehouses in Tianjing, Hefei and other locations. This action will help to save 150 thousand tons of carbon dioxide emission, which equals to 60 thousand tons of coal firing or planting 20 millions trees.
What's more, the company claims that through the use of electronic express sheets and invoices, recyclable express cartons and fully degradable packing bags, it has already saved more than a billion express sheets and half a billion invoices, reduced its carbon emissions by 216 tons and eliminated around 10 billion traditional plastic packing bags in 2016. According to its recently announced "Qingliu Jihua" (Green Stream Plan), working together with other brand producers and logistical and packing companies, Jingdong will carry out green packing in its end-to-end supply chain.
Liu Qiangdong, the CEO of Jingdong, stated about the cooperation that "from the initial stages of extrepreneurship, Jingdong has upheld giving back to the community as its corporate social responsibility. Over the years, we have kept up our original will and have devoted a great amount of resources to disaster relief, education, environmental protection and other public welfare fields. The cooperation with WWF will bring our work on environmental protection in line with international standards. Together, we can work on advocating more philanthropic and environmental awareness among the public and making our society better".