In 2004 Liu Jingrong decided to make a career change from the business world to the NGO sector, only to find herself constantly cold calling school principals around Beijing from the newly founded Junior Achievement (JA) China's Beijing representative office.
In those calls, her main goal was to get schools to consider integrating JA's courses into their curriculums. But in order to earn their trust, she usually needed to start with the basic concepts of an NGO before introducing JA and its courses.
"Our concepts and teaching methods are both advanced, compared to what's already in the curriculum at the beginning of the 21st century. For example, the International Trade class that I pitched at that time touched on things like trade barriers and the WTO," Liu told CDB.
Established in 1993 by its chairman and president, Paul Chou, Junior Achievement China is a non-profit organization committed to providing China's youth equitable and inclusive financial literacy, principled entrepreneurship and career education. After 10 years' preparation, JA China's representative office in Beijing was finally set up, and its programs began to be rolled out in schools.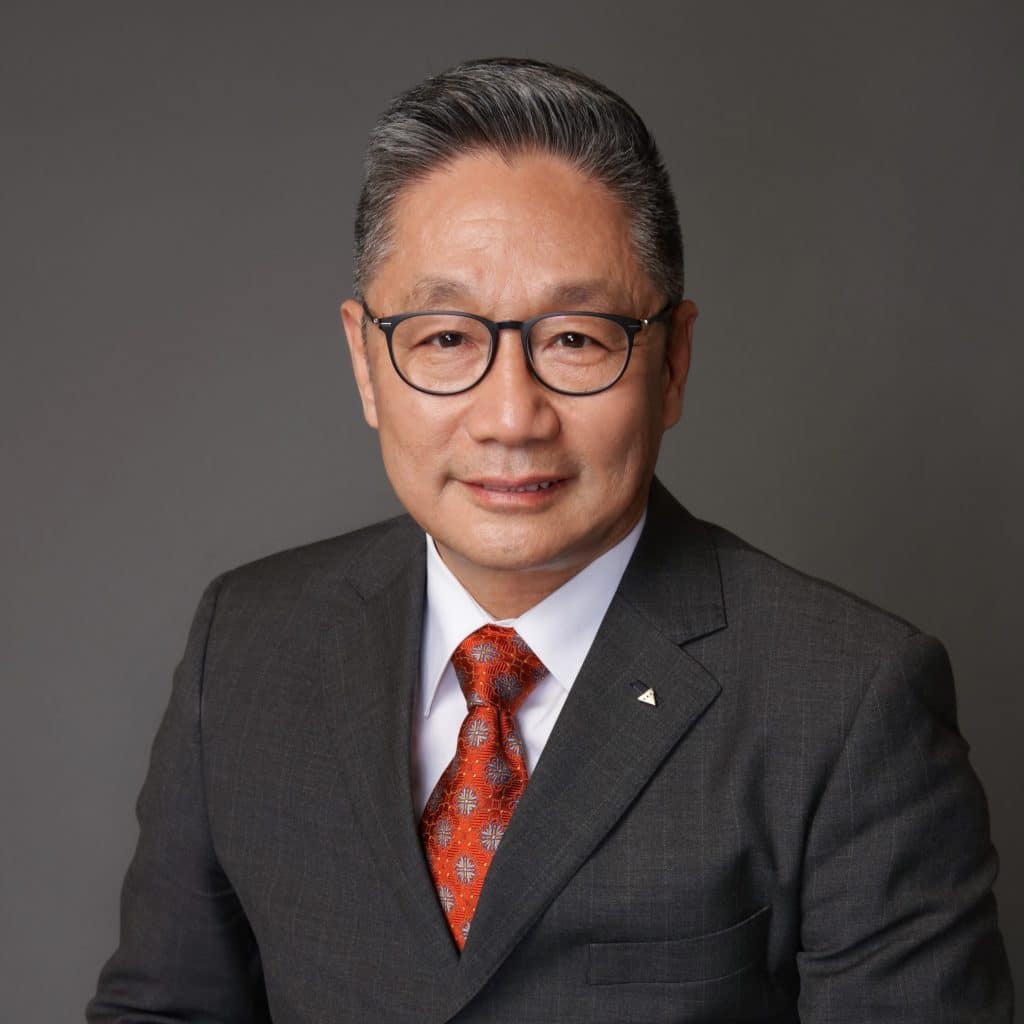 Today JA China's courses continue to be centered around the three pillars they consider as effective supplementary programs for schools: work readiness, financial literacy and principled entrepreneurship.
Real impact comes from long-term projects
A successful pitch to a school is just the first step. Next, Liu and her colleagues need to bring related government departments on board and recruit volunteers from the corporate world.
Beijing Normal University Experimental Middle School was among the first schools to offer JA courses to its students. The first course they offered was international markets, which took place once a week and continued throughout the semester.
"Basically we take courses as a foundation and then do a series of activities around these courses because we consider ourselves as an education system," said Li Pan, senior manager of JA China.
JA courses are generally operated in schools for at least one semester, or even one academic year. Then, combined with the courses, they may host some exhibition activities, competitions, and sometimes workshops. "We hope to give students some far-reaching and long-term influence, rather than just one activity finished in a flash," Liu said.
From the international market course and Beijing Normal University Experimental Middle School, JA China has gradually built a solid reputation as well as a stable, dedicated volunteer team.
During the past two decades or so, about 6.6 million students — from elementary schools to universities across the country — took part in at least one JA course. The footprint of the organization had reached 358 schools in 63 cities by 2021.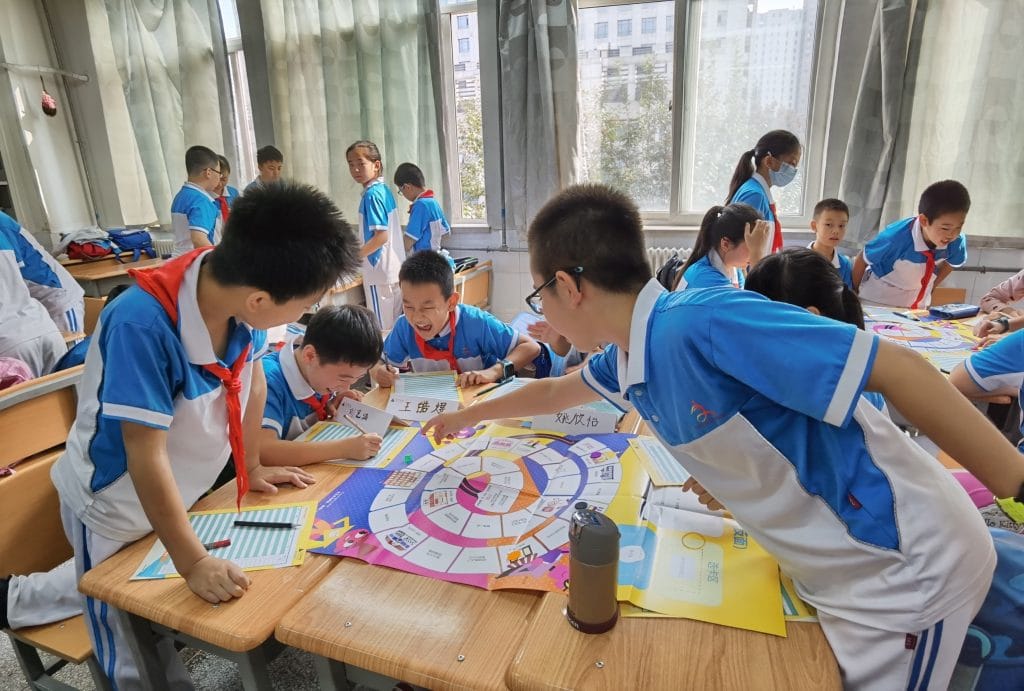 The 'freshness' that lures them to stay
Run by a team of just eight from JA China's Beijing office, the programs and courses rely heavily on JA's volunteer network. A total of 91,600 volunteers have contributed to JA's courses, according to the organization's annual report for 2020 to 2021.
Currently, for elementary and middle school students, JA helps train school teachers to teach its courses to their students, whereas for high schools and universities, they send their volunteers to teach.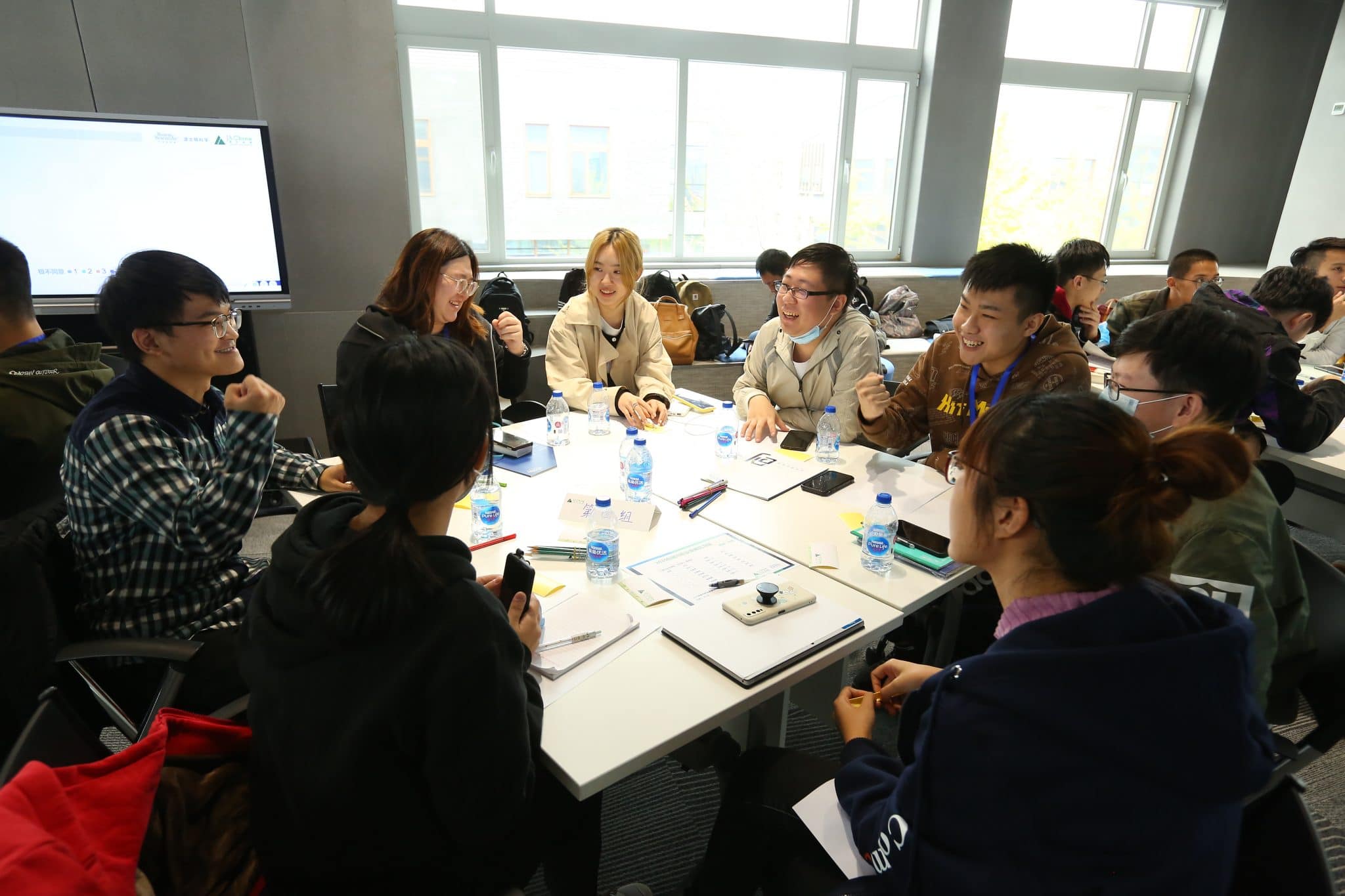 "Our courses have an irreplaceable freshness — not only for students, but also for those inside the volunteer team," Zu Chunmei, who's been a volunteer teacher for JA for nearly 10 years, told CDB.
"One of the biggest reasons why I've been able to stay here for so long is that JA allows us as volunteers to interact with each other while fighting as a team — we all share our career stories with each other, and with the students, very sincerely," she said.
Take the Career Go course for university students as an example. Each time Zu would be assigned to a different team of about six to eight volunteers with various career backgrounds, and everyone would work together to design the training plan and complete the development of their course curriculum. They then divide the work, prepare for their individual part, and come up with ways to cooperate in classrooms before finally delivering the course to the students.
"We hear a lot about other volunteers' career paths, including their career transitions, and perhaps some of the confusion they felt before making certain choices. In fact, I feel that every time the teamwork of JA volunteers is more rewarding for me, so I'm not only giving but also gaining, which is very motivating," Zu said.
For each course, the JA team usually carries out the preliminary selection before the volunteers pick their top choices from a course selection system. JA sometimes also assigns observers, usually experienced JA volunteers, to rate new volunteers.
From Zu's perspective, the essence of JA's courses is not about students' test results, it's about how they can help prepare their students for the ups and downs of the real world. "Thanks to JA, which brought together all these people with similar values and ideals, I have been able to make friends with many of my fellow volunteers over the years," Zu said.
Expansion continues
Zu certainly is not the only person to have benefitted from JA's courses. Du Xiaodong, a student who attended the organization's Job Shadow Day, said: "All the years of theoretical knowledge have left me feeling confused. However, interacting and learning from JA China was a life-changing experience. I was finally able to see a career pathway."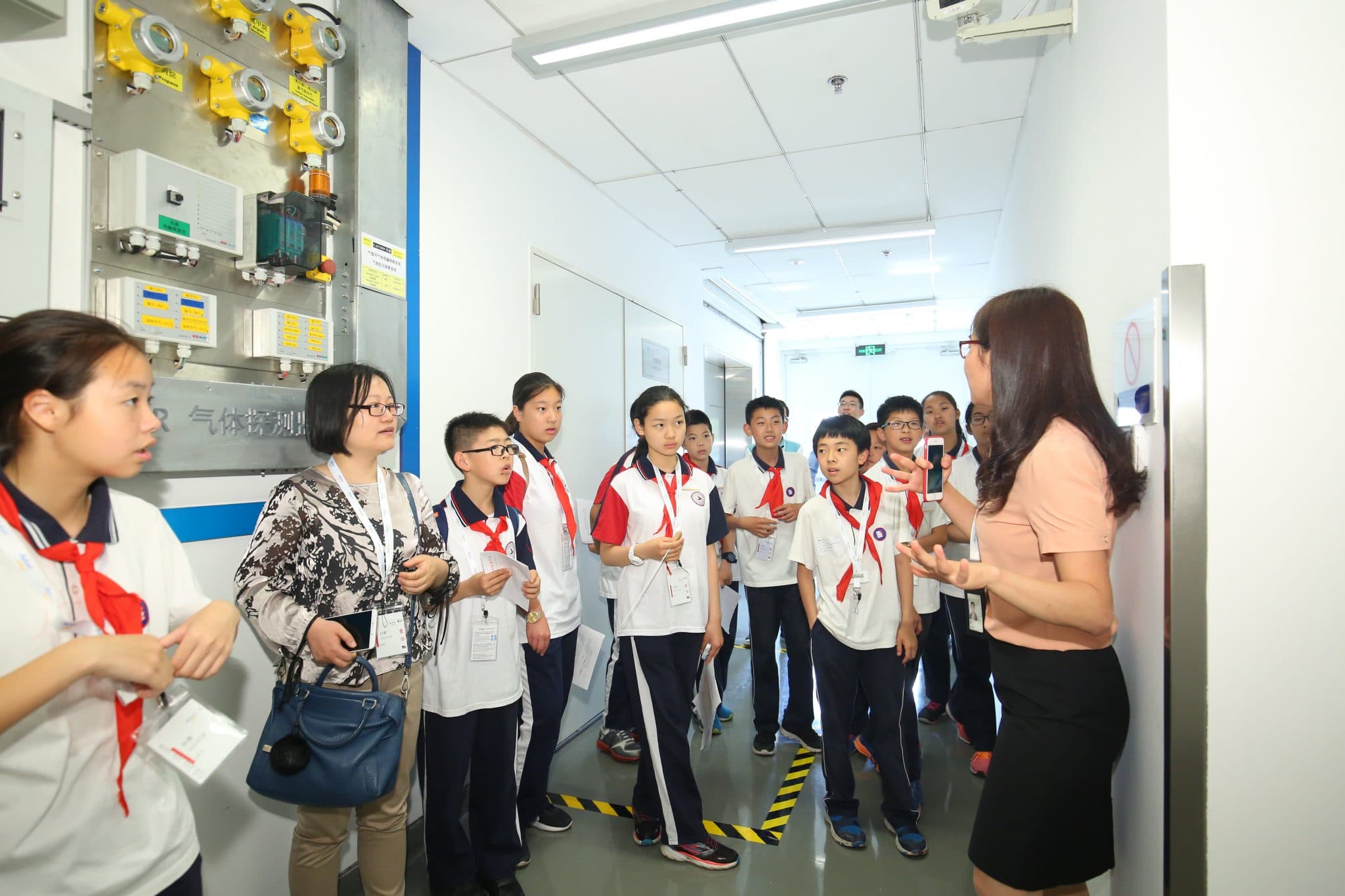 JA China has established six regional centers over the years in Beijing, Shanghai, Guangzhou, Xi'an, Chengdu and Changsha, and currently operates in 63 cities.
In addition to areas that are economically developed, the organization has also provided its services in more remote parts of the country. During the past two years, JA has piloted some of its financial and business education courses to rural areas.
"It might be easier to do one-time activities, but if we want to carry out long-term courses in rural areas like we usually do, it will require a shared education philosophy from the schools and constant support from local teachers, which is harder to achieve," Liu said.
In addition to the domestic expansion, JA China is also moving to expand its overseas exchanges. Founded in 1919 in the US, JA Worldwide has offices in over 120 countries. Because of its international nature, cultivating socially responsible citizens with global vision and cross-cultural communication skills is always on the organization's radar.
Since 2019, JA China has been partnering with Shanghai Commercial Accounting School to host "The Belt and Road Entrepreneurship Camp", selecting students to compete or to participate in events in countries taking part in China's Belt & Road Initiative.
Such activities help to promote cultural exchange and mutual learning between Chinese youths and students from other countries, which has also enabled us to present a more comprehensive image of China to the world, Liu said. "Our students spent decades learning about the world, maybe it's time to let the world learn about us."