Some of China's major charitable foundations have already rallied into action to deal with the consequences of the earthquake that struck Jiuzhaigou County, Sichuan Province on August 8. The quake struck at a depth of 20 kms, according to the China Earthquake Networks Center. As of 1 p.m. on August 9, it had left 19 people dead and 247 injured. The tremors were felt as far away as the provincial capital Chengdu, about 300 kms south of the epicenter, and other regions in the neighboring provinces of Gansu and Shaanxi. The Ministry of Civil Affairs has issued an announcement to encourage more social forces to participate in the earthquake relief work.
Many Chinese foundations immediately initiated emergency response plans. The One Foundation has already started to provide targeted disaster relief assistance, and is providing updates on the situation in the earthquake-stricken areas in real time.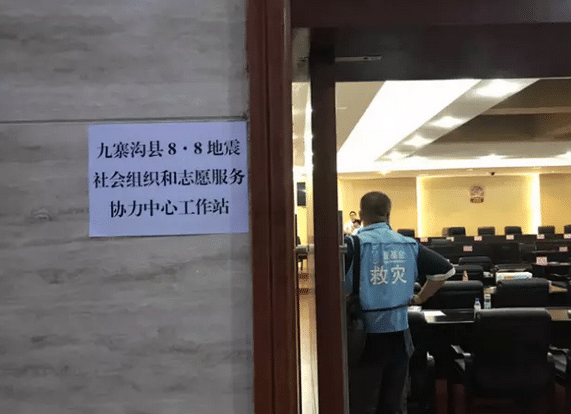 The joint center for social organizations and voluntary services in Jiuzhaigou County, set up after the earthquake.
The China Merchants Charitable Foundation also provided a rapid response, and has got in touch with corporate relief partners to better understand the demand for rescue materials. The Tencent Charity Foundation has announced a donation of 10 million yuan for the disaster relief support and post-disaster reconstruction.
Other foundations, like the China Foundation for Poverty Alleviation, the Chinese Red Cross Foundation, the China Charities Aid Foundation for Children and the China Social Welfare Foundation are also contributing in their own ways to provide continuous support for the relief operations.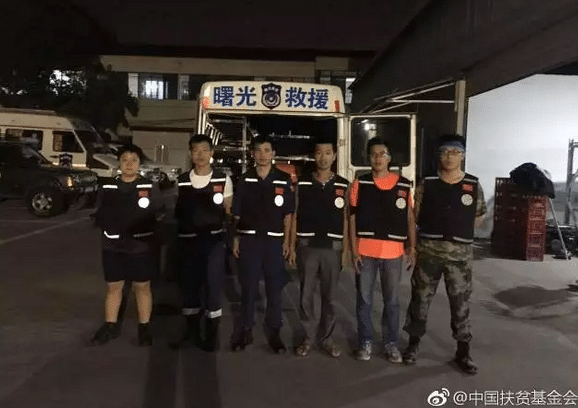 The rescue team from the China Foundation of Poverty Alleviation.