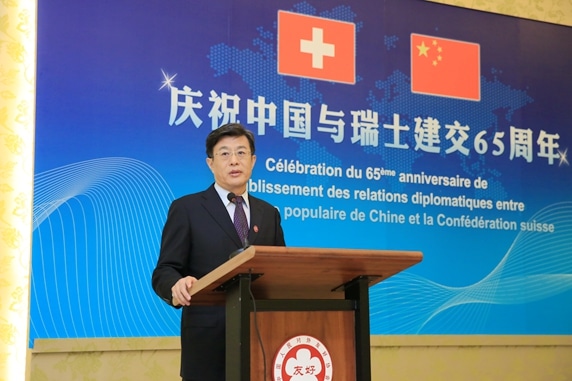 Mr. Li Xikui, Secretary General of CPAFFC.
A good option may have presented itself for all the foreign NGOs in China that are still looking for a government supervisory unit in order to register, as required by the Overseas NGO Law. A few days ago it was announced that the Chinese People's Association for Friendship with Foreign Countries (CPAFFC) would act as the government supervisory unit for the Konrad Adenauer Foundation, the Heinrich Böll Foundation and the Rosa Luxemburg Foundation, three out of the four German political party foundations that registered in Beijing as overseas NGOs this week.
CPAFFC was founded in 1954 as a nation-wide entity specializing in foreign affairs. Over the years, it has cooperated with numerous non-governmental organizations, participated in civil society activities and acted as a catalyst for developing China's relationship with the world. Since its establishment, CPAFFC has formed friendly relationships with over 500 non-governmental organizations from over 150 countries.
Since the Overseas NGO Law went into effect in January, CPAFFC has strengthened its commitment to enhancing its relationship with non-governmental organizations as well as actively cooperating in the management and publicity of foreign non-governmental organizations.