In March 2017, a young Chinese woman named Lucia Wang went to teach in Nepal as part of an international volunteer program organized by the China Foundation for Poverty Alleviation. She went on her own to Dolakha, a mountainous area far from the capital of Kathmandu, and worked there for 150 days teaching Chinese to local children. Recently, an article by Lucia talking about her time volunteering in Nepal was published on the Foundation's website. It is but one example of the experiences had by the increasing number of young Chinese who choose to engage in volunteering and charity work abroad.
In the article, Lucia explains that before volunteering in Nepal, she had worked in the field of education for 7 to 8 years and always enjoyed spending time with children. In 2016 she traveled to Nepal, and it left a deep impression on her. Due to this experience, Lucia was very excited when she saw the opportunity to volunteer as a Chinese teacher in Nepal, and passed through the Foundation's selection process successfully in late 2016. The volunteer program was originally planned to take place in Kathmandu, but later Lucia was informed that the location of the Chinese teaching program had been moved to Dolakha, a place that she knew nothing about except that it was one of the areas severely affected during the earthquake of 2015.
Dolakha is a mountainous area that takes 6 to 7 hours to drive to from Katmandu. The biggest problem Lucia experienced there were the power outages, which happen every day and may last for a long period of time when it rains. She admits that it was quite hard to get used to a life without wi-fi or any entertainment when she first arrived.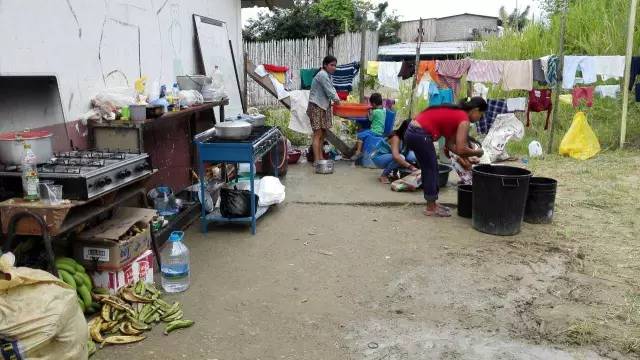 Lucia was shocked when she first saw the conditions and environment of a local school in Dolakha. All of the school buildings were one-story cottages; there was no electric lighting or any modern teaching equipments in the classrooms, and all the tables and chairs were old. Lucia also faced a language barrier. After discussing it with the school principal, Lucia decided to give Chinese classes to students from grade 7 to 9, who had already learned some basic English. During the first three months of teaching, Lucia's students did not have the habit of taking notes and few of them did any homework or reviewed what they had learned. In order to stimulate their learning interest, Lucia started to draw stars on the notebooks of students who answered questions or finished their homework well. Later, she bought some presents as rewards for the students who received the most stars. Gradually, the students' enthusiasm was awakened and they participated in class activities more passionately.
Lucia also noted that most children in Dolakha had never seen a foreign teacher in the past and might never have a chance to leave their hometown. This program opened a door for them and gave them a chance to experience another culture.