A charitable activity entitled "working together, promoting friendship and creating a better future" was held in the Affiliated High School of Peking University on October 31st.
The event was organized by the China-Africa Business Council and the China Social Assistance Foundation's "Increase Love, Reduce AIDS" fund. Its stated aim was to encourage African and Chinese teenagers to go forward hand in hand and create a bright future together. The first lady of Malawi Gertrude Mutharika, the ambassador of UNAIDS Su Kailin and the secretary general of the China-Africa Business Council Wang Xiaoyong all attended.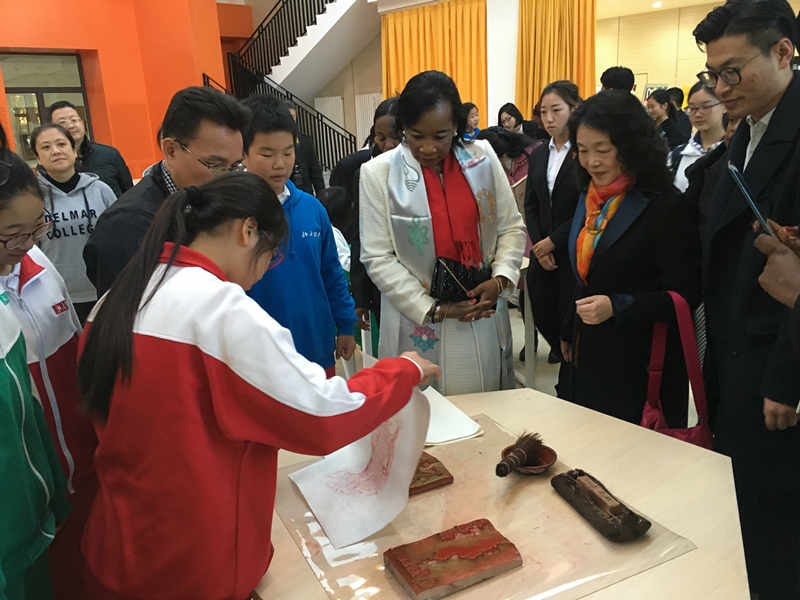 The first lady of Malawi, who is also the vice-chairwoman of the Organization of African First Ladies Against AIDS (OAFLA), said on the occasion that the hope of the OAFLA was to prevent AIDS/HIV and the death of baby girls in Africa, and to let women and children enjoy equal opportunities. The OAFLA believes that youth are the future of the China-Africa relationship, and they hope that more Chinese teenagers can participate in Africa's development and charity sector.
The "Increased Love, Reduced AIDS" fund was established under the China Social Assistance Foundation on March 19th, 2015. At present, 200,000 US dollars have been donated to the OAFLA, half of which has already been used to carry out projects to help children and women who suffer from AIDS in eight African countries.
During the ceremony, the secretary general of China-Africa Business Council Wang Xiaoyong said that the "Increased Love Reduced AIDS" fund would play a significant role in achieving "a new generation with zero AIDS", as the first ladies of China and African countries jointly called for in the Johannesburg summit of December 2015. Through a series of awareness raising activities, students were able to gain a better understanding of the African continent. Meanwhile, they could also learn how to protect themselves from infection and do their bit for the global struggle against AIDS.