Editor's note:
The China Development Brief (CDB) Forum 2020 was held in Beijing on December 9, 2020 and focused on "Challenges and Responses for Cross-Border Philanthropy under COVID-19." Leaders from NGOS and experts in relevant fields discussed how the COVID-19 pandemic has affected organisations' survival and development, grassroots-level struggles faced by communities, and the pursuit of social wellbeing. Below is an excerpt from an abridged compilation of statements shared by guests participating in Roundtable Discussion 4.
This excerpt includes highlights from a conversation held from an international outlook on the successes and challenges of Chinese NGOs working abroad. Beijing Normal University's Director of the Research Centre for Innovation in Risk Governance Zhang Qiang facilitated the discussion joined by Wang Yalin, project officer of UNDP China; Li Liping, project officer of the Asia Foundation Beijing Office; Huang Hongxiang, founder of China House; Li Ai, project officer of the Ford Foundation Beijing Office; and Sae-Ryo Kim, UNICEF's chief of South-South Cooperation & Partnerships.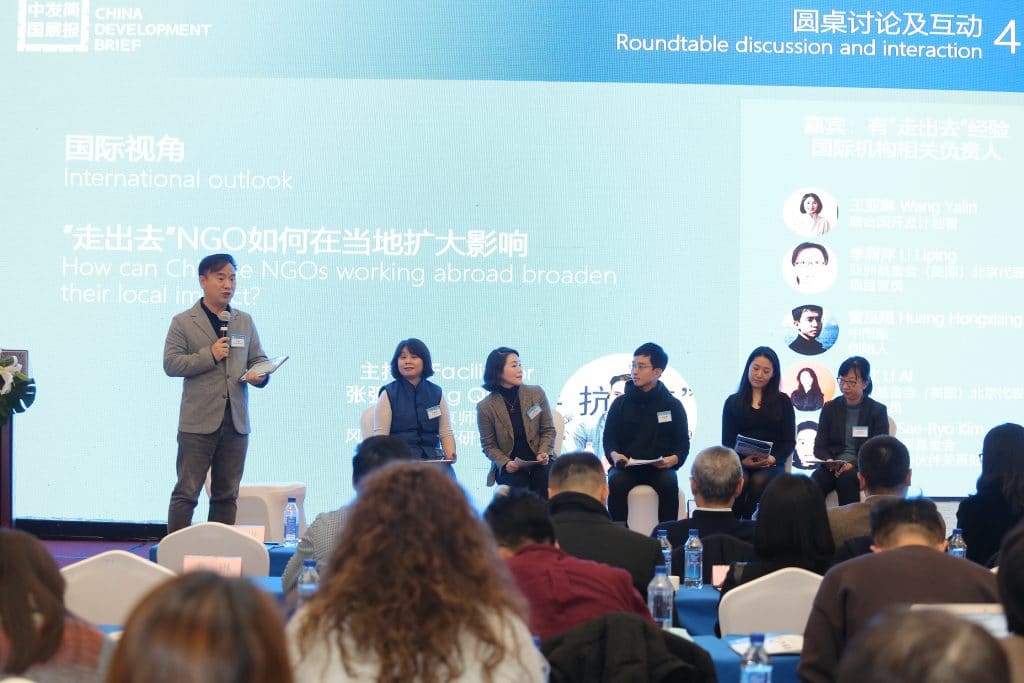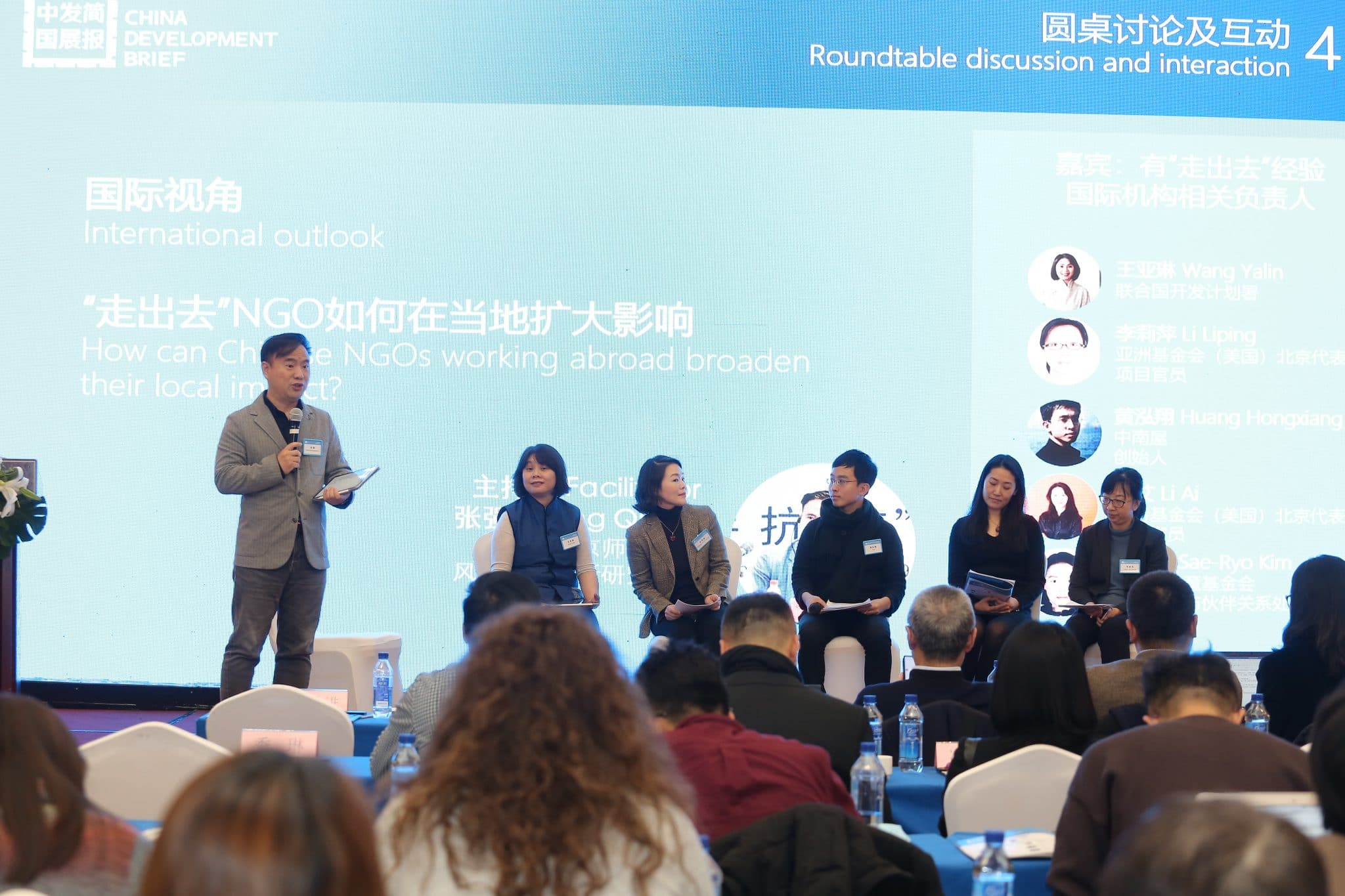 Zhang Qiang: By working abroad, Chinese NGOs are not only expanding their presence to other parts of the world, but also establishing a "dual circulation" development pattern domestically and internationally. Chinese NGOs are both delivering services and creating a window for learning in different ways. Today's discussion will cover three questions. Firstly, I would like to ask our guests to talk about how NGOs working abroad build their local impact.
Sae-Ryo Kim: I'm Sae-Ryo (Xiuli) Kim from UNICEF. A world fit for children cannot be realised without the involvement of organisations throughout the world. In 2019, UNICEF worked with 1,394 NGO partners in humanitarian emergency response and projects globally, two-thirds of which were local partners.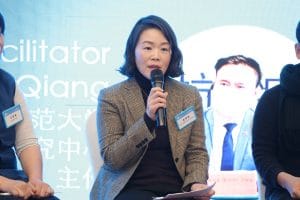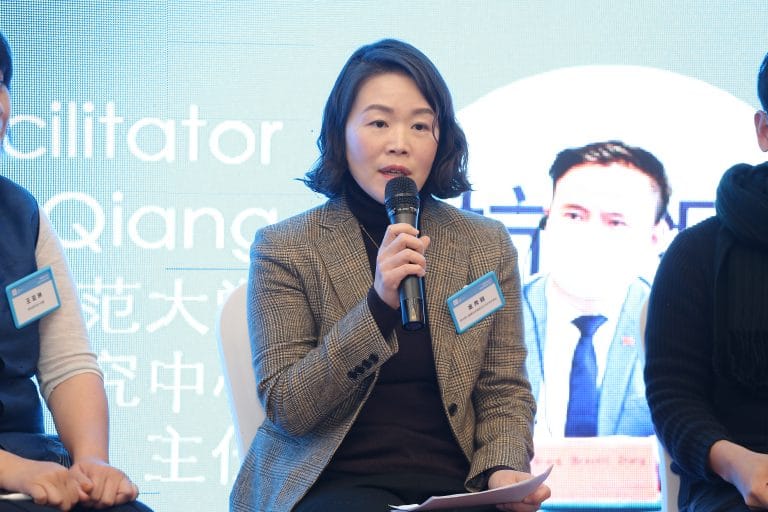 To broaden impact, four dimensions can be considered: The first dimension is a suitable approach ─ in line with the objectives set by SDGs and in line with the mission and vision of the organisation. The second is adaptation to local conditions and culture. The third is studying project feasibility project ─ delivering services efficiently to meet the needs of local people. The fourth is partnership ─ a pluralistic, inclusive and equal partnership between international NGOs and international organisations.
Zhang Qiang: All these four points are important, because the purpose of project management is to deliver services effectively to target groups and ensure services are acceptable to everyone. I think these points need to be stressed for all social services, not just children's services.
Wang Yalin: What value can Chinese NGOs bring by working abroad? I think the answer is "diversity," which is reflected in the following four aspects: Firstly, identity. In the past, only the Chinese government and businesses went abroad for their work. But Chinese NGOs, as the "third sector," represent the voice of the citizens, and their identity can make China's image abroad more diverse. Secondly, topics. NGOs focus on more diverse issues – and in more diversified ways than governments and businesses do – such as climate change, gender equality and women's and children's issues, and are better positioned to communicate and interact with local communities.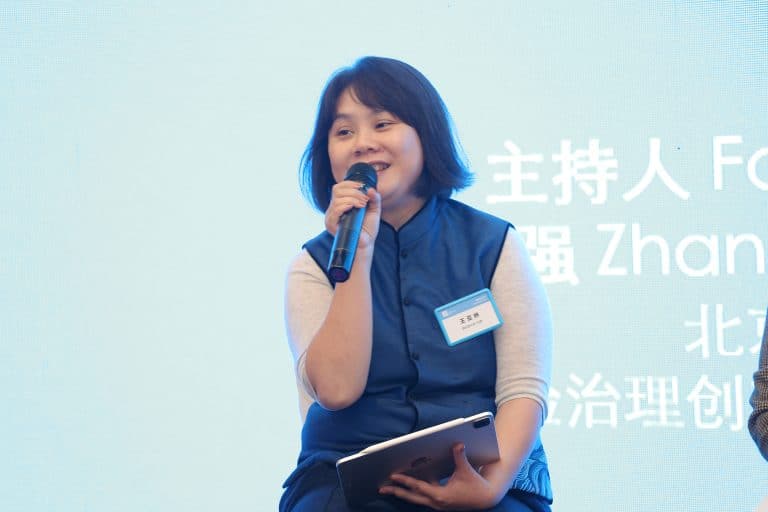 Thirdly, source of funding. The majority of funds supporting NGOs to work abroad come from the private sector, such as multilateral or bilateral development agencies, domestic and foreign foundations, businesses and public crowdfunding, etc. The diversified sources of funding provide the premise for NGOs to play an independent and flexible role abroad. Fourthly, partners. Unlike businesses and governments, NGOs can work with different partners with a more neutral or civil identity. For example, multilateral development agencies like the United Nations are also actively expanding their cooperation with Chinese NGOs.
Zhang Qiang: Thanks to Wang Yalin from the UNDP. Since impact is sometimes external and sometimes internal, diversification is needed in terms of funding and other areas. We all know the Ford Foundation's model is very positive and is a typical example of an international NGO making an impact in China. Here is what Li Ai from the Ford Foundation has to say about impact.
Li Ai: How can NGOs working abroad generate impact? My reflections include the following: The first is value, mission and goals. When NGOs go abroad, are their values compatible and integrated with those of the host country? Are they working in accordance with their own mission? What is the ultimate goal of NGOs going abroad to carry out projects? These three points need to be clearly thought out, otherwise there will be confusion, as well as many misunderstandings and difficulties, when projects are developed abroad.
The second is independence. Whom do NGOs working abroad represent? Do they aim to help businesses make better profits, or to expand diplomatic relations? What is the role of NGOs themselves? Whether NGOs remain independent while carrying out projects in the communities of host countries and whether they can empathise with the disadvantaged groups will be an important consideration. The third is preparation, resources, and duration. Whether an NGO working abroad is well prepared and has analysed its capacity in terms of financial sustainability and human resources determines whether the organisation can sustain its work in overseas communities. We are all NGO workers, and from an evaluation perspective, it usually takes three to five or even ten years for a project to generate impact. Therefore, for NGOs to go abroad and generate impact, they also need to consider whether they are prepared to work effectively and consistently on a particular issue for one or two decades in overseas communities.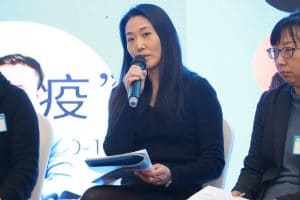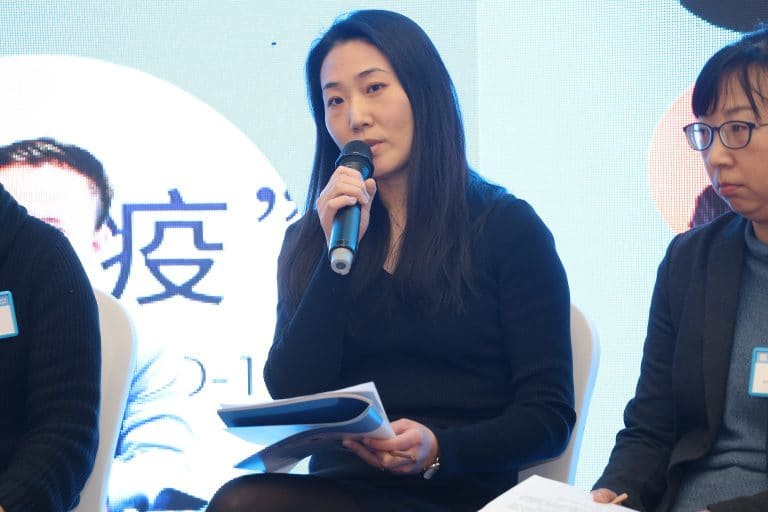 The fourth is the combination of localisation and international perspective. Localisation involves not only employing a number of local staff members for the overseas project offices of NGOs, but also an in-depth study about social issues in the host countries, such as economic, social and cultural issues, as well as inequality, poverty, gender equality or racial discrimination, etc. On top of this, it also needs to be combined with an international perspective. I believe these four points are important for making an impact.
Zhang Qiang: Thanks to Li Ai for returning the topic to mission, values and sustainability. Sustainability is related to an organisation's mission and service capacity. Also, there is the need for the combination of localisation and international perspective.
Li Liping: Just now the guests have summed up impact very well and to the point. According to our experience at Asia Foundation, the first priority is to ensure diversified funding. The Asia Foundation's funding sources include both the public and private sectors to ensure our projects in Asia are financially sustainable. Both international NGOs and Chinese NGOs are actually bent on addressing key issues in society. We are all strongly concerned about disadvantaged groups and key issues such as environmental protection and climate change, and the role NGOs play in solving these problems is closely linked to their impact.
Impact can be categorised into two types. The first type is institutional impact, which depends on the long-term commitment and perseverance of NGOs working in the local areas, as well as professionalism and whether they play a leading role in a particular field. The second type is project impact, which must be based on an appropriate mechanism. For example, it is important whether or not there is a well-designed monitoring and evaluation mechanism in place to ensure continuous improvements are made during project implementation and that lessons learned are leveraged for project replication and further dissemination.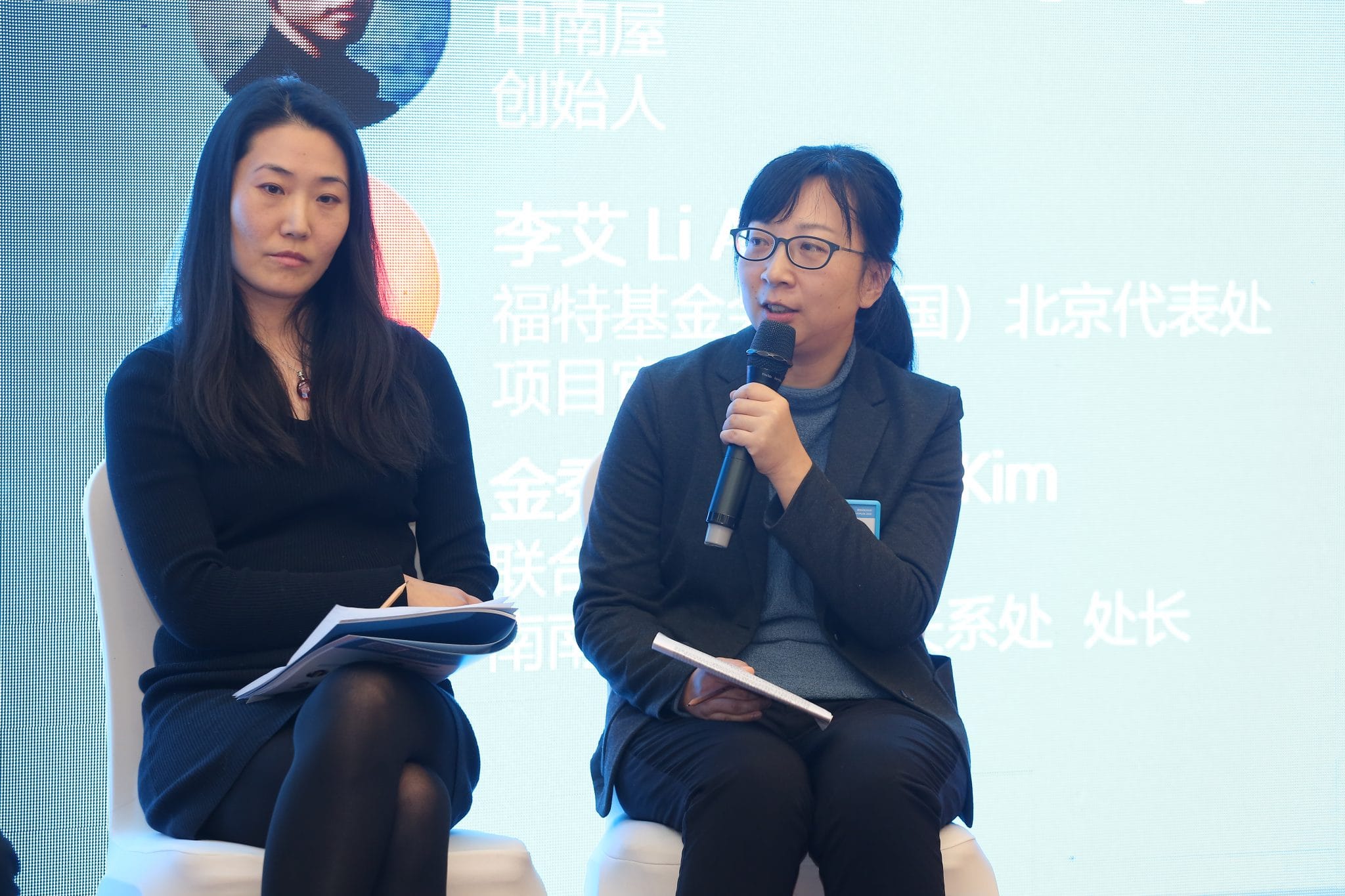 Zhang Qiang: Thanks to Li Liping for informing our perspective. Impact may be either project impact or institutional impact, and I think this observation is very important. This is because the standardisation of the project management process has a direct impact on whether the mission is accurately targeted and whether the project will be sustainable in the long term. Whether a project can be sustainable depends on whether the organisation has a long-term strategy so the organisational mission and organisational culture should be effectively integrated. I reckon Huang Hongxiang from China House may have made arduous efforts in this regard. May I ask how you evaluate your impact?
Huang Hongxiang: China House has one characteristic: very small, grassroots, poor and "rudimentary." I feel particularly grateful for the opportunity to share with you our experience in "making arduous efforts." When we talk about the impact of Chinese NGOs working abroad, I think there must be two considerations.
One consideration is the impact as an NGO; the other is the impact as a Chinese NGO. I think the level of impact of an NGO depends on whether it is addressing a "serious and pressing" social issue and how much value it is actually adding to the solution in this regard. This is the essential criterion when we evaluate an NGO's impact.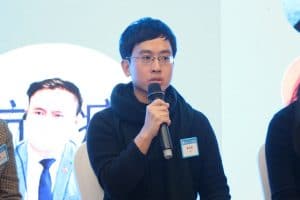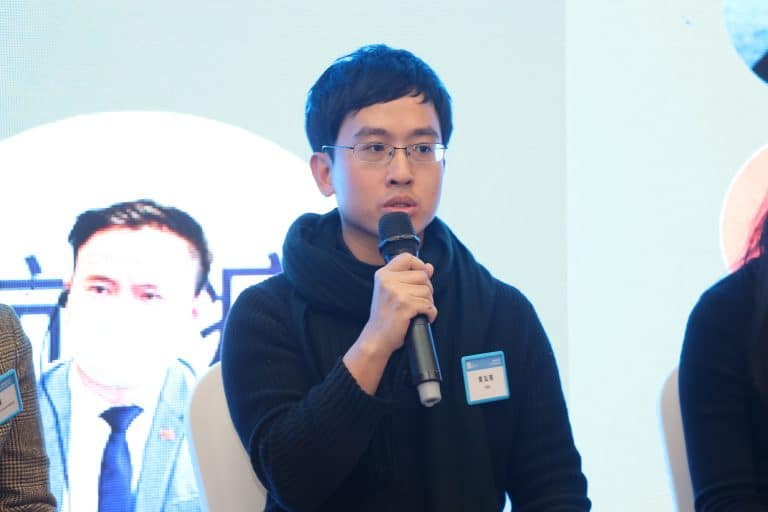 While evaluating the impact of Chinese NGOs, we expect them to "tell the Chinese story." In foreign countries, especially in the Belt and Road Initiative (BRI) countries, it is evident the biggest obstacles to telling our story are not local governments or local international intergovernmental organisations, but the local and international media, as well as local and international NGOs. Therefore, when we evaluate our impact as a Chinese NGO, we have to figure out whether the local NGOs and international NGOs know about us, whether they recognise and appreciate what we do, and whether they have gradually changed their perception and behaviour towards China and Chinese people because they recognise and appreciate our efforts.
Zhang Qiang: The cultivation of the youth of any era is of strategic importance, and we hope the impact of projects such as China House will be replicated overseas. Just now five guests have shared their opinions about what impact is, which not only concerns aspects of management including an organisation's unique features, standardisation, monitoring and evaluation, but also cultural aspects like mission and values. To go abroad, Chinese NGOs need to be able to supply institutional, cultural, funding and human resources. But I hope, instead, that for the local community it is not necessarily merely an act of giving but a process of opening the window for learning.
Sae-Ryo Kim: UNICEF has accumulated many experiences from its past in China. China has a lot of data on maternal and children's health, and other developing countries are facing the same challenges and are willing to learn the Chinese experience. When it comes to adaptation, each country is very different from China, and Chinese NGOs working abroad can work more closely with local organisations or international agencies to share China's experiences more effectively.
Huang Hongxiang: I believe few organisations are less resourced than us, but being poor doesn't necessarily mean we don't have the means to do things well. From 2016 to 2018 we carried out a project to raise awareness of and facilitate wildlife conservation among Chinese in five African countries. There are 1 to 1.5 million Chinese in Africa, and much of the trade in wildlife products in Africa, such as the pangolin trade, is closely associated with them. In reality, there are many local NGOs seeking to understand and influence the Chinese in Africa, but unfortunately they don't know how to reach Chinese people there.
In light of the situation, we developed a project targeting different Chinese groups in Africa. We tried different methods to influence those associated with state-owned or private businesses and the self-employed. There was limited funding for the project, and we therefore leveraged a series of very grassroots approaches, but later on we still managed to achieve some influence. We visited communities, construction sites and Chinatowns to reach individual Chinese in Africa. As a result of our advocacy and awareness-raising efforts, many behavioural and attitude changes have taken place among Chinese who had consumed wildlife products. I was particularly impressed by a wealthy Chinese in South Africa who donated to the first-ever African-Chinese campaign for pangolin conservation that we facilitated a few years ago. Following the campaign, he told me, "Hongxiang, pangolin is quite delicious, but since I have made a donation, I won't eat pangolin anymore." He also told the owner of a Chinese restaurant, "We won't eat pangolin anymore." Therefore, I think limited funding doesn't mean you cannot leverage a more affordable approach to broaden your impact.
What I described earlier was about our specific impact as an NGO. I'd also like to talk about the impact of Chinese NGOs in general: In the BRI countries, we have worked with many local NGOs who were at first very hostile to Chinese NGOs. As a result of our consistent engagement, their opinions about China gradually changed. Then, we began to focus on using constructive and dialogue-based approaches to achieve our goal. This process has not cost us a lot of money, but rather a lot of energy.
Zhang Qiang: To discuss what impact looks like, international observations and the experiences of international organisations should also be considered. What are good examples? Just now Huang Hongxiang mentioned ways we can overcome a lack of funding, but what are other ways of targeting and intervening? Please share your insights.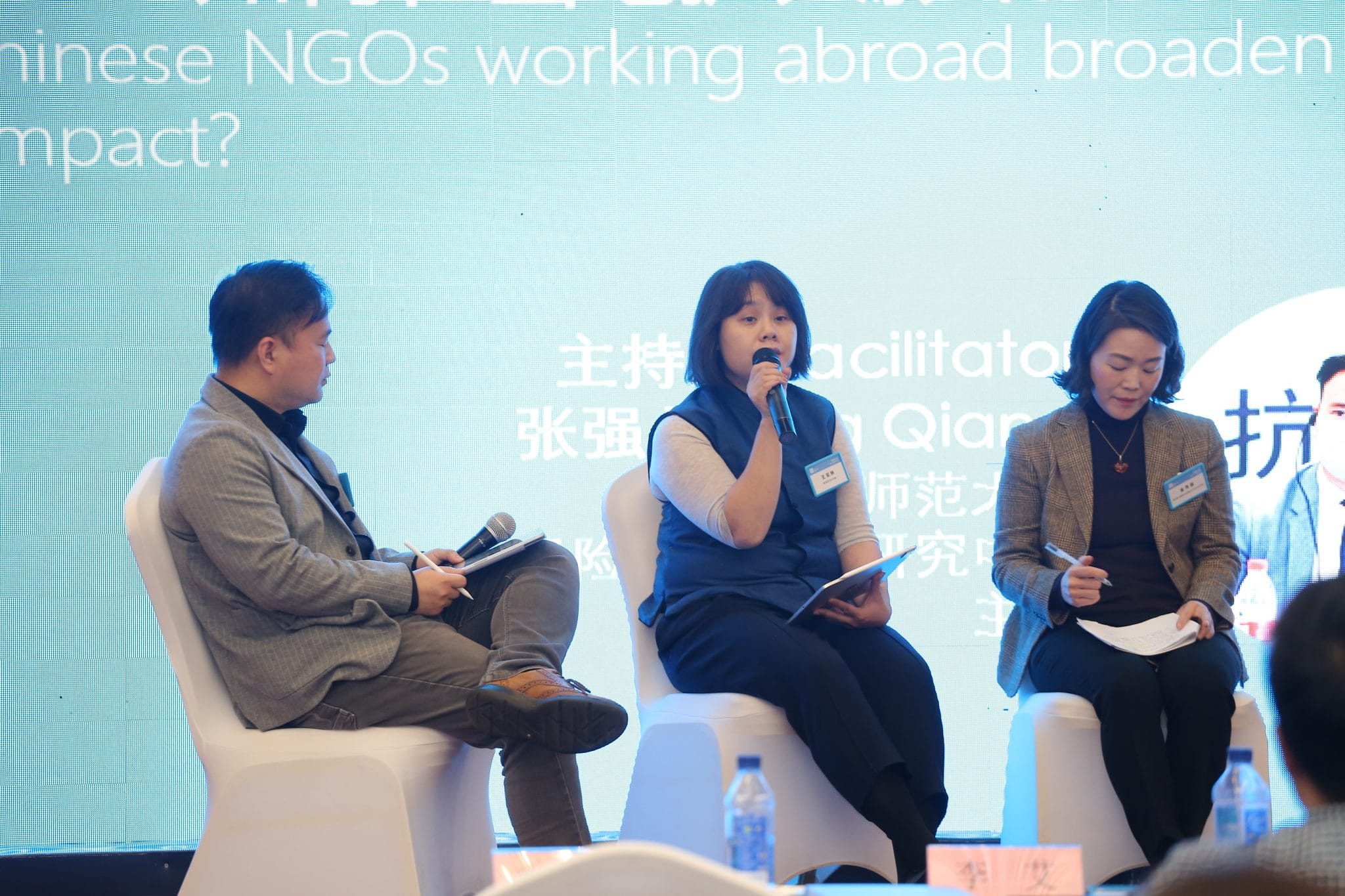 Wang Yalin: To facilitate Chinese NGOs going abroad, UNDP, the China Centre for International Economic Exchanges of the Ministry of Commerce and the Shenzhen Foundation for International Exchange and Cooperation have jointly launched the "China (Shenzhen) NGOs 'Going Abroad' Capacity Building Platform." The project aims to leverage the platform to build infrastructure (in the NGO sector) through developing capacity assessment tools, databases and online training courses for Chinese NGOs working abroad, and to facilitate the development of the sector with other stakeholders. Moreover, in the area of international human resources training, UNDP also takes advantage of its international platform, for example through UN volunteers, to send outstanding young people to work in international organisations and programmes, thus enhancing the international work capacity of Chinese NGO practitioners. Finally, we also hope the platform will establish a mechanism for dialogue and exchange between the government and NGOs, for example through research and pilot projects, to report the troubles and appeals of NGOs working abroad to government departments, and seek solutions through dialogue.