Finding the questions at pub quizzes a little too male-centric, Scarlet Hoy decided to do something about it. Her frustration led to the creation of "Boobs & Brains", a women's quiz with questions targeted at a female audience. Hoy recently spoke to CDB about how the quizzes sparked a major charity fundraising campaign.
"Before I knew it, a whole bunch of women had signed up," says the 35-year-old Canadian and Shanghai resident. "Around 35 people signed up for the first one and I decided that I might as well showcase businesses owned by women in Shanghai and turn it into a fundraiser."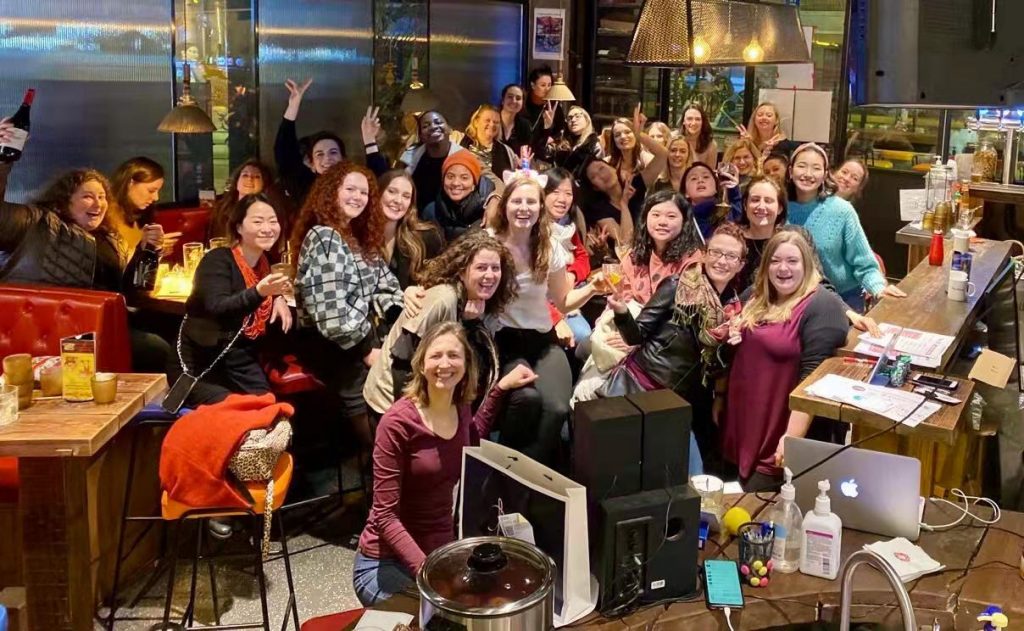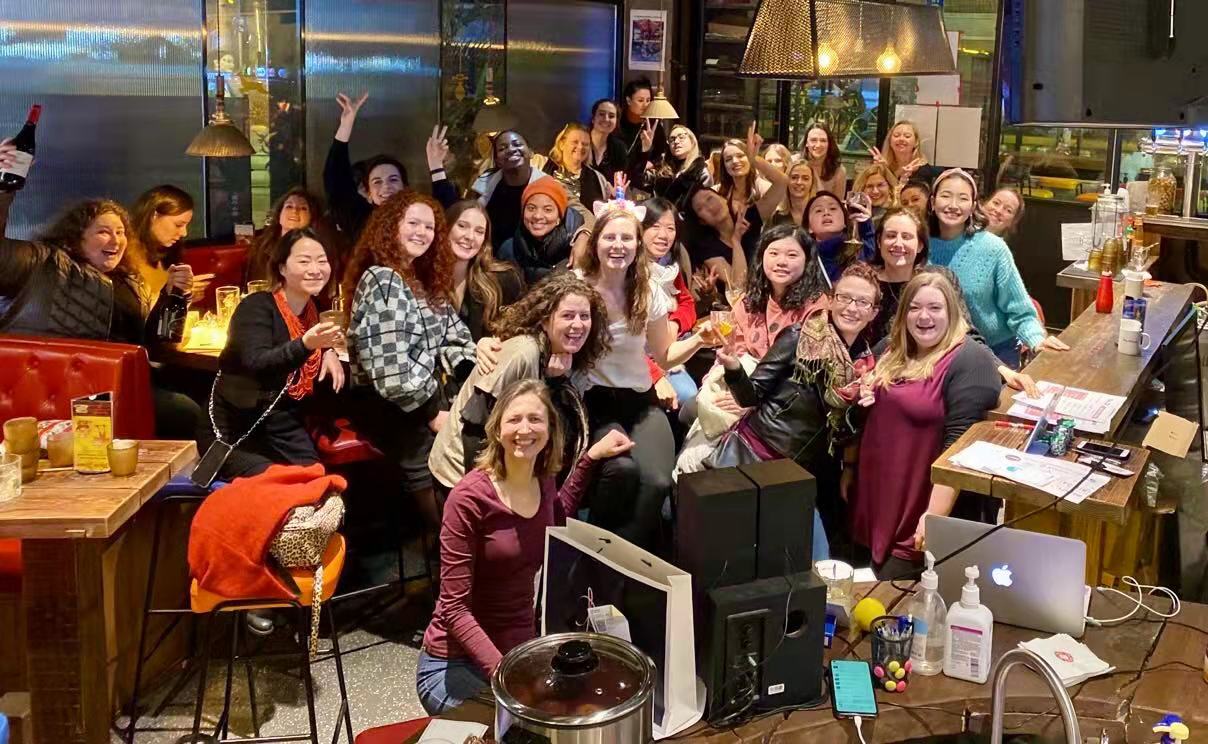 Hoy first came to China to take up a teaching job in 2017, having previously lived and worked in Australia. She describes herself as someone who has always tried to bring people together.
When it came to deciding on a cause to raise money for, Hoy chose Lifeline, a free and confidential mental health and crisis support helpline. Lifeline's helpline is available 365 days a year from 10 am to 10 pm. The organization has been operating in China for the English-speaking community since 2004. "I'm just really passionate about what they do," she explains.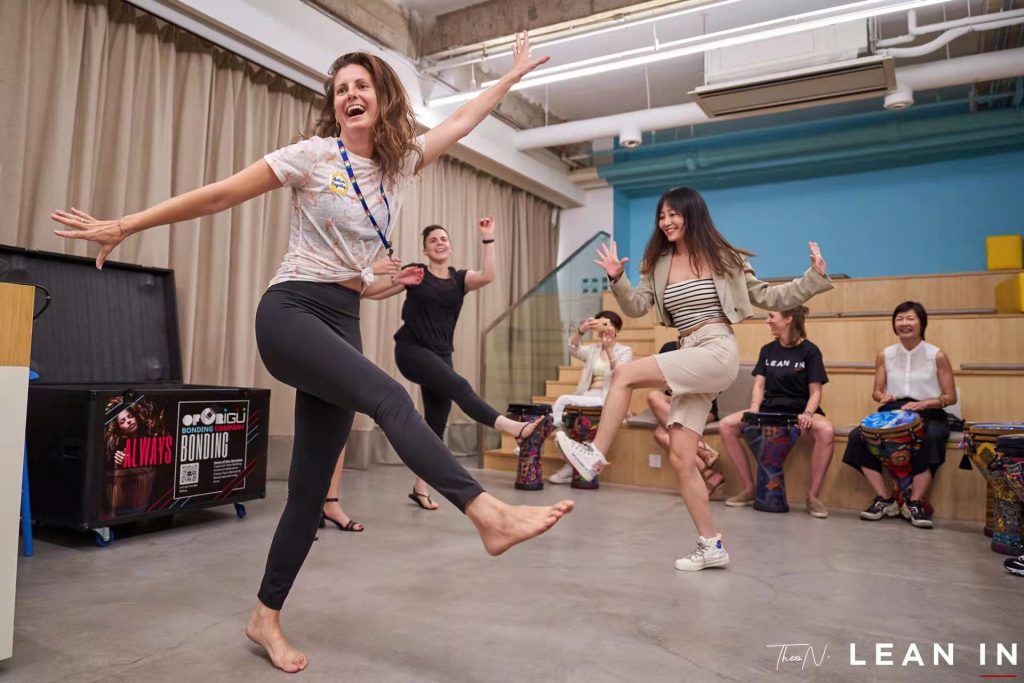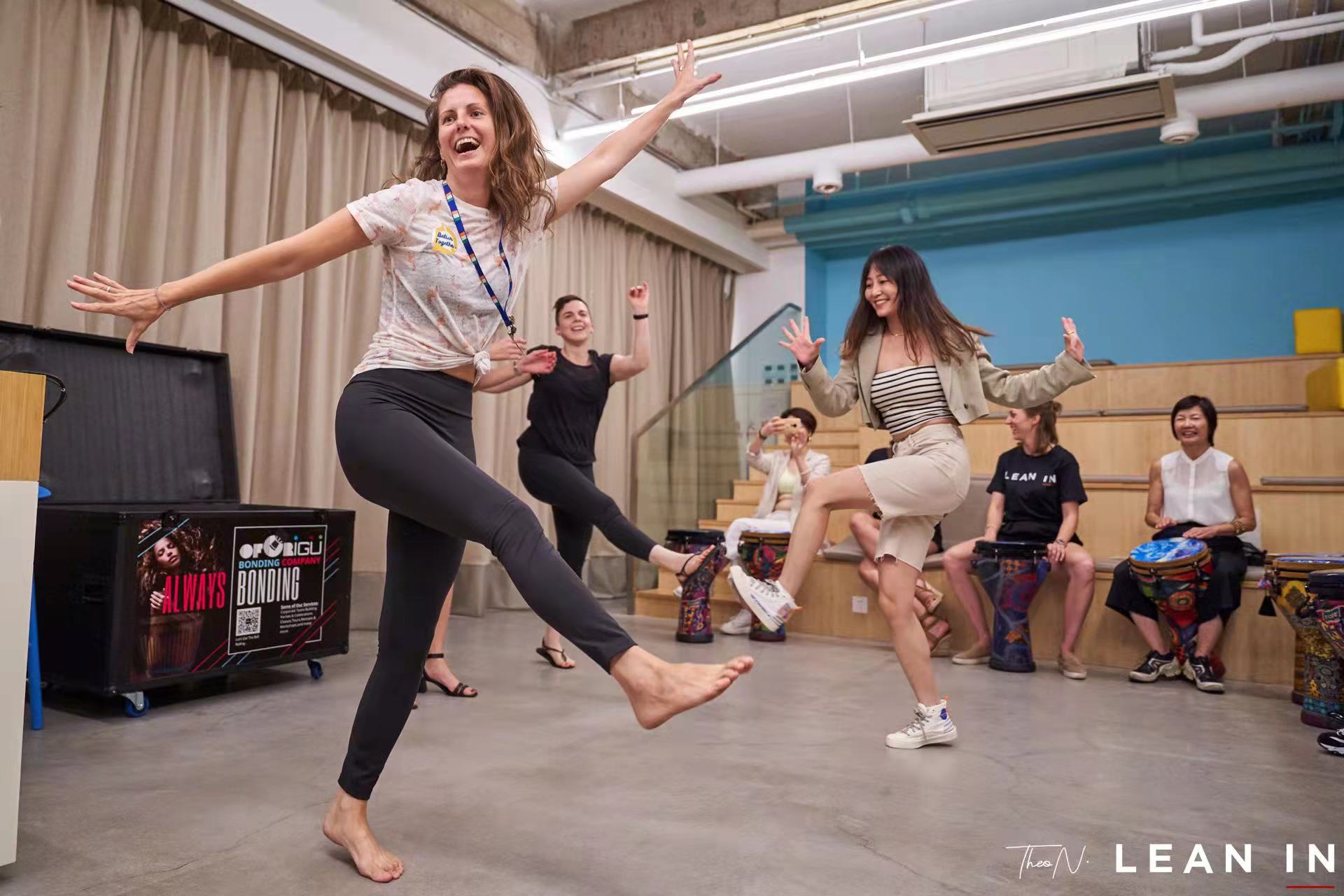 "I've had my own struggles with mental health and I've really needed to rely on the community and therapy services at times. Lifeline does a great job of providing mental health and crisis support to people who really need it. They also run amazing R U OK? workshops which teach people how to reach out to those around you and check in long before they think about suicide. I also strongly believe it is a shame that traditional therapy services are mostly only available to people who have money." The community R U OK? workshops are affordable and the helpline is free so they are accessible to all.
Hoy's decision to start fundraising for the organization led to the creation of the Better Together campaign.
"It was really about trying to create a way for everyone to give back in whatever way that they can."
With around 100 women signed up for the third Brains & Boobs quiz and Hoy's 35th birthday fast approaching, she realized she could use the events to benefit a good cause.
"I thought it would be fun to have a big birthday party on a boat and then I got the idea to turn that into a fundraiser – to sort of 'donate' my birthday to a good cause. I also volunteer for a local chamber of commerce and I was confident they'd be willing to let me organize a 'chambers for charity' event. And by using the pub quiz as a fundraiser as well, I suddenly had three events planned."
Planning three charity events would be more than enough for most people, but Hoy didn't stop there. With the help of friends and Lifeline, she reached out to people in the local community – people with certain skills, such as yoga instructors, finance professionals, and comedians – and asked them to do their own events. The size of an event didn't matter. It could be anything, from putting on a show to giving a talk – the key point was that each event helped support Lifeline in some way.
"We quickly went from having three events to 36 events in September – and it was all organized in the space of three weeks, so it was very hectic."
The Better Together team managed to put on a huge variety of events, including a vegan bakeoff, a comedy night, and an aromatherapy workshop. Guests at her birthday fundraiser were required to dress in clothes from the 1920s and 1930s, with a jazz band, a DJ, and burlesque dancers on hand to provide the entertainment.
While some of the events that took place were small in scale, Hoy emphasizes the importance of any effort to give back.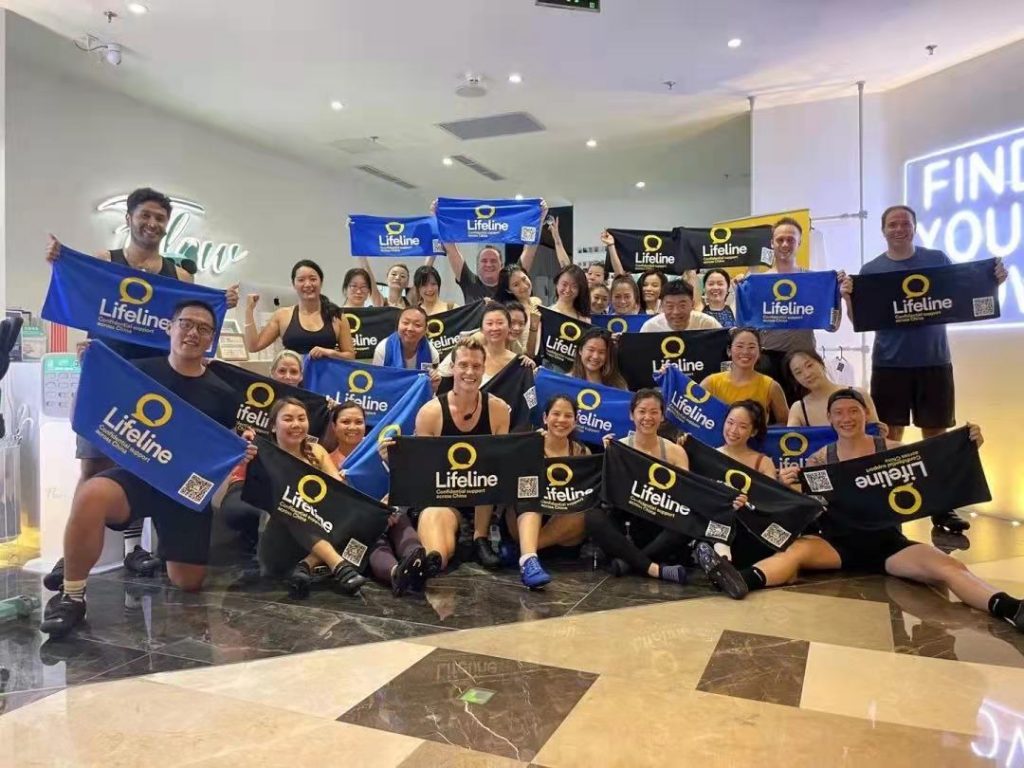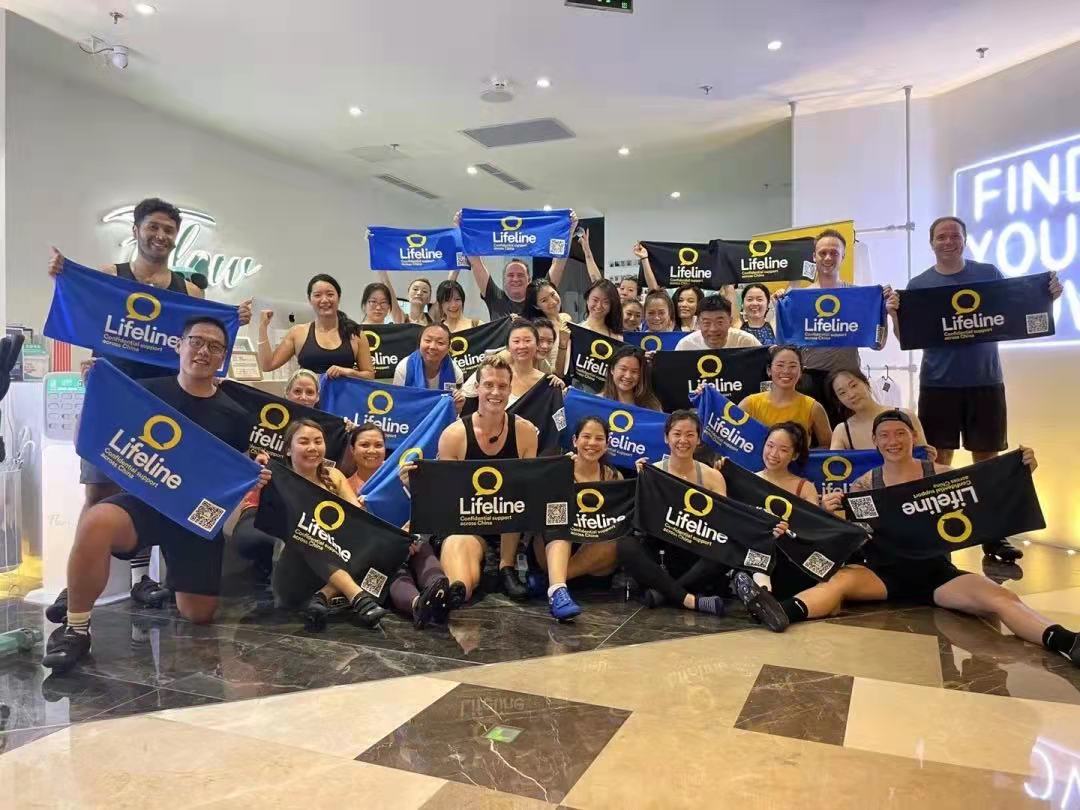 "A great way to fundraise can simply involve getting people together for something common, such as a common belief or idea – or even just a meal. One of our events for Better Together involved just four people. OK, it's just four people, but they raised 400 yuan ($62) by doing it. So maybe next time you arrange a dinner party you can ask everyone to donate 50 yuan to charity or to something you're passionate about; 50 yuan isn't nothing. I think it helps bind people together and combats feelings of isolation."
Hoy feels passionately about making giving more accessible and frequently brings up the high cost of many charitable events, with entry tickets to fundraising balls often running into the thousands of yuan and art auctions often being prohibitively expensive.
"Because of the cost, many people don't contribute. It isn't that they don't want to, they just don't have the means to. So Better Together was really about inspiring, empowering and creating a way for people to give back in whichever way they can."
Hoy's efforts to be inclusive clearly paid off, with an impressive 164,449 yuan raised for Lifeline with Better Together. Her Boobs & Brains quizzes have raised a further 27,190 yuan for Lifeline and 4,000 yuan for Educating Girls in Rural China since April 2021.
"It wasn't just the money, it was the fact that there were so many people with different skills and resources coming together as a community to give back and raise awareness for mental health."
With Better Together now winding down, Hoy plans to continue fundraising through her quizzes, although she is now looking to raise funds and awareness for domestic violence victims. And there may yet be another Better Together.
"It would be a lot easier next time as people will have done it before and know what to expect. We don't have to organize big things. Doing small things together can create a huge impact."
Cover photo: Courtesy of Unravel Storytelling