An inaugural World Agrifood Innovation Conference (WAFI) was held from Nov 2 to 4 in Beijing's Pinggu District, with the "Pinggu Consensus" adopted by participants from 61 countries and regions.
Themed as "Food Security and Future Agriculture", the conference was put together by organizations including China Agriculture University, the World Business Council for Sustainable Development (WBCSD), the district government, and the Consultative Group for International Agricultural Research (CGIAR).
The Pinggu Consensus indicates that "agrifood systems face multiple challenges such as hunger and malnutrition, climate change, resource and environmental degradation, and geopolitical conflicts. Therefore, there is an urgency to transform food systems to contribute to the Sustainable Development Goals."
The conference also included parallel sessions such as the Forum of Presidents of Agricultural and Forestry Universities, Global Youth Forum, and Rule of Law Forum.
At WAFI's Low Carbon Agricultural and Sustainable Development Forum, the Nature Conservancy China office released its report on "Exploring the Path to a Low-Carbon Sustainable and Equitable Transition in China's Dairy Industry".
According to the UN Food and Agriculture Organization, food systems account for more than one third of global greenhouse gas emissions. And roughly two-thirds of food system emissions come from agriculture, land use and changes in land use. To achieve the targets of the Paris Agreement, promotion of the systematic, pragmatic and resilient transformation for agrifood sector would be needed.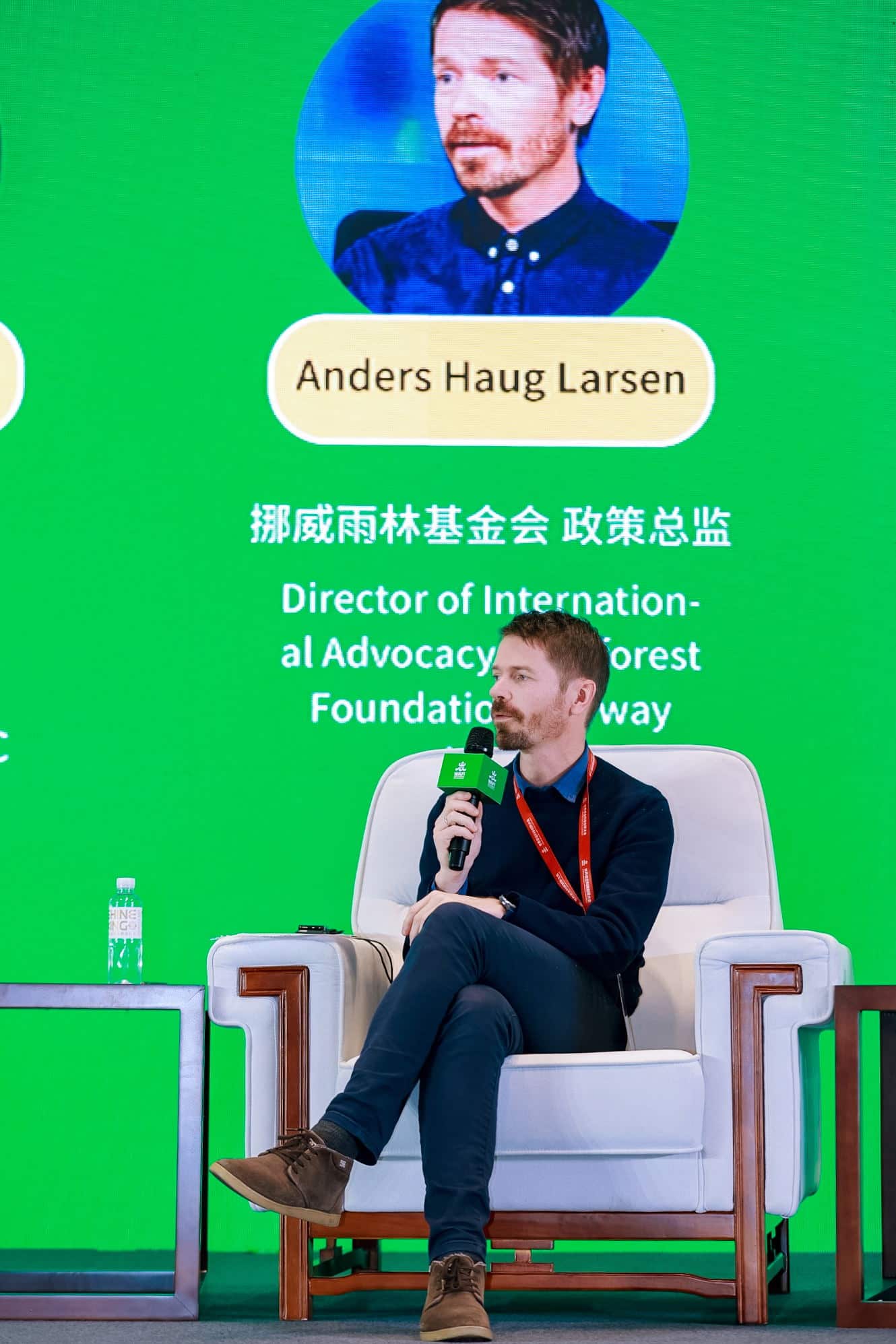 WBCSD hosted WAFI Entrepreneur Forum at which international institutions and Chinese food companies explored challenges, opportunities, and strategies for accelerating the agrifood transformation.
Anders Haug Larsen, director of international advocacy at Rainforest Foundation Norway (RFN), emphasized the need to act on ecological conservation and sustainability, as well as examine the supply chains of agricultural products. Anders added that civil society is an indispensable part of the solution for food system transformation.
The idea of WAFI was initially brought up in 2021 by Sun Qixin, president of China Agriculture University, who travelled with the then mayor of Beijing, Cai Qi, to Pinggu, with the intention of developing the area into an agricultural innovation hub.
Positioned as "Agrifood Davos", WAFI is modelling the World Economic Forum and is planning to choose Pinggu as its permanent base for future WAFI events.
Similar events that exist internationally are the World Food Prize Foundation's "Borlaug Dialogue", and Africa Green Revolution Forum (AGRF) .
The World Food Prize was created in 1986 by philanthropist John Ruawith with support from the Governor and State Legislature of Iowa. It aims to recognize and reward individuals who've made exceptional achievements in addressing food security.
Africa Green Revolution Forum was an annual event organized by the Alliance for a Green Revolution in Africa (AGRA), an initiative created in 2006 by the 7th United Nations Secretary-General, Kofi Annan. At the end of 2022, the AGRF was re-branded as the Africa Food System Forum.
Main photo provided by Wen Bo