The All-China Women's Federation (ACWF) hosted a seminar on "Girls and Sustainable Development" in Beijing last Monday, in order to mark the fifth "International Day of the Girl". The International Day of the Girl is a global observance day declared by the United Nations, which has been celebrated on every October 11th starting from 2012. Its aim is to promote equal access for young girls to education, nutrition, legal rights and healthcare as well as protecting them from discrimination, violence and child marriages. More than 200 representatives from the ACWF, charitable organizations, enterprises, news media and related academies attended.
During the event, the chairwoman of the ACWF Shen Yueyue gave a speech. After talking about the significant improvements achieved in China in recent years, she reflected on the "four Chinese propositions" put forward by Chinese president Xi Jinping at the Global Summit of Women in 2015. The four propositions involve linking women's development with the general economic and social development, ensuring the rights and benefits of women, building a harmonious and inclusive society and creating a healthy global environment for women's development. Moreover, Shen called for the ACWF to make an effort to promote the improvement of related laws, strengthen the support of families, facilitate charitable programs focusing on young girls and promote research on the status of girls.
During the seminar, the ACWF initiated a proposal on "female children and sustainable development" with the cooperation of ten charitable organizations including the China Children and Teenagers' Fund, the China Women's Development Foundation and the Tencent Charity Foundation. The proposal appeals to different sectors to help with the growth of girls in five fields: social environment, family life, education, healthcare and career development.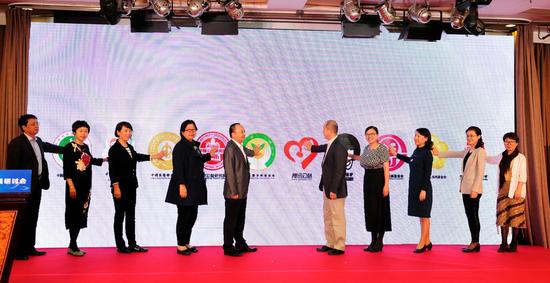 The proposal has currently gained a response from about seventy charitable organizations and companies. All of them have shown a willingness to take over some responsibility to promote the healthy growth of young girls and protect them from unequal treatment. According to one of the representatives of the China Children and Teenagers' Fund (CCTF),  the CCTF will put an emphasis on awareness raising, especially through the Internet, so that people in all sectors are able to learn more about the theories and programs of gender equality. Furthermore the CCTF is also willing to cooperate and share resources with other organizations to conduct programs that offer help to girls, especially in impoverished regions.