The Alibaba Group has released the records of the charitable donations made by the owners of online stores on Alibaba's platform during 2017. In the course of the year, 1.78 million such stores made donations for as much as 246 million yuan. Since 2012, the number of stores has increased by 16.4 times, and the amount of donations by 31 times. 350 consumers made their contributions by buying 'philanthropic products' (the profits of which partly go to charity), and each made 17 such purchases on average. 6,500 shops gave away over 3% of their total revenue. The owners can receive their charity report for 2017 by logging into Qianniu, a professional application for Alibaba sellers. Alibaba's platform allows sellers to mobilise the buyers so that everyone can contribute to charity in their daily lives.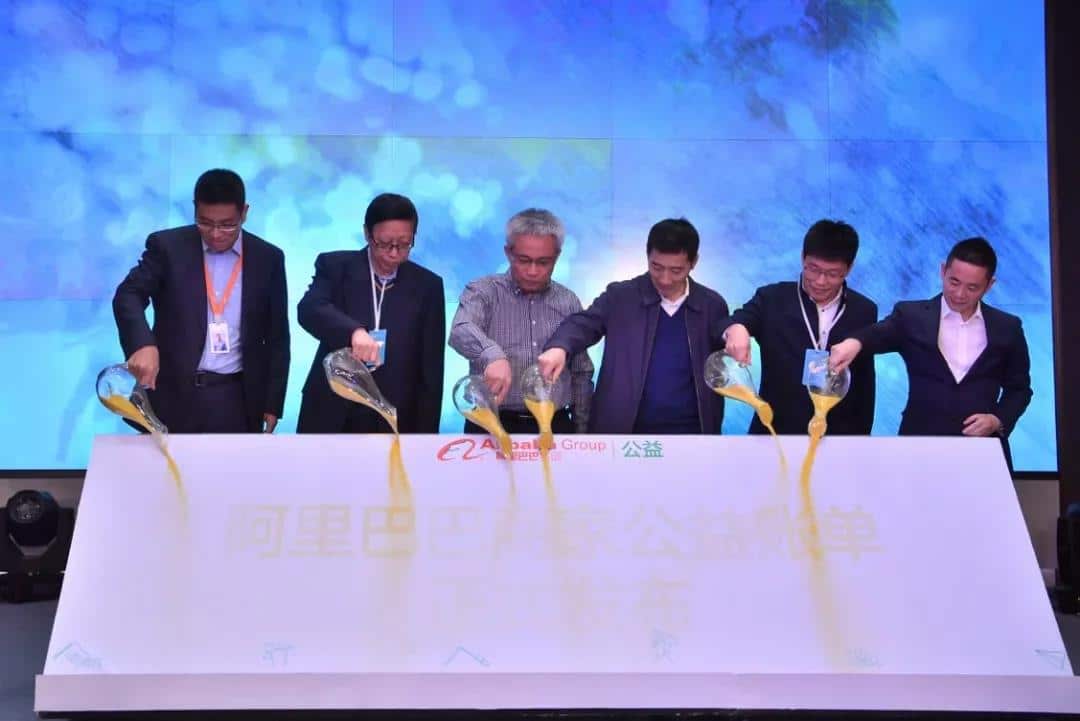 The funds raised from the sale of philanthropic products went to a wide range of areas, including poverty alleviation, education, environmental conservation, animal protection, disease treatment and disaster relief. For example, the Alibaba Foundation teamed up with the China Foundation for Poverty Alleviation to launch a campaign providing targeted aid to bread-winners in poor families suffering from severe diseases. Over the past year, 720,000 people benefited from this campaign, allowing hundreds of millions of families not to be overwhelmed by the cost of treatment.
The China Foundation for Poverty Alleviation carried out a 'parcel of love' project for children in less developed areas. Last year, over 340,000 students received the packages. The art parcel (100 yuan each) and the warm parcel (200 yuan each) are both designed to improve art and PE education and the living situation in rural elementary schools.
Furthermore, the Alashan SEE Foundation's "a hundred million Haloxylon trees project" was also backed by philanthropic products. Last year the foundation spent the fund on planting 447,142 Haloxylon trees in Alxa League, Inner Mongolia. The Haloxylon forest, covering 10943 mu (about 7.3 km2), will improve the environment for the farmers and herdsmen in the area.
The philanthropic products project (called 公益宝贝 in Chinese) can be dated back to 2006. Touched by the story of Zhou Lihong, the owner of an online shop who battled against cancer with a positive attitude, several taobao shopkeepers started a "kindness product" (爱心宝贝) project in order to raise funds for Zhou.
From 2011 to 2016, the project was renamed and upgraded with more quality products and a more open system. It enabled fundraising when online philanthropy was still new to many people. In April 2016, Alibaba initiated the "Alibaba Charity Union & Philanthropy Product 2.0 project" (阿里巴巴联合公益暨公益宝贝2.0计划), which aspires to develop a model of cooperation for internet philanthropy, so that more outstanding projects can get support. Projects started by the foundation and other NGOs will all be able to receive funds raised through the philanthropic products project.
"The best way to do charity is with "a philanthropic attitude and business means". If we can generate technological innovation, tap into business modes and facilitate social resources in all projects, consequently more people will engage with charities", commented Ma Yun, executive chairman of the Alibaba Group.