A couple of missing twin boys were found through the Headline Person Finder on October 25th, becoming the 399th and 400th people to be rescued through this charitable project. The platform is run by a media outlet called 今日头条 (Headlines Today).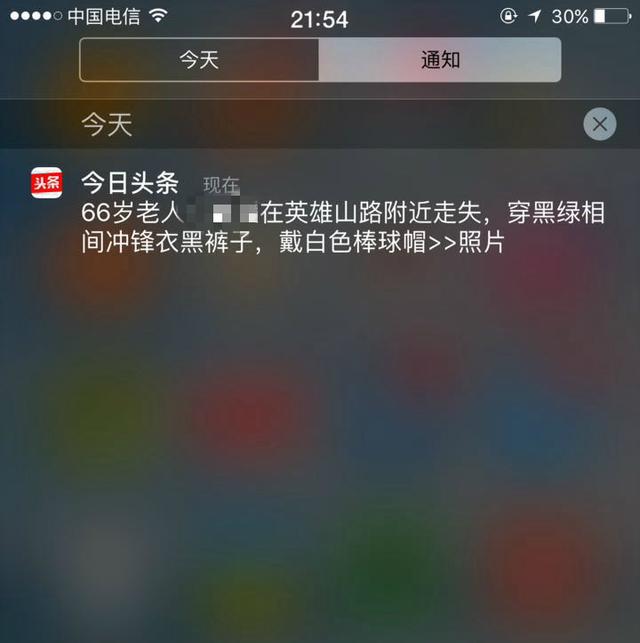 Unlike some other platforms that focus exclusively on looking for children, the Headline Person Finder aims to find missing people of all ages. Out of the 400 people who have currently been found through the platform, 224 are adults with mental disorders, 147 are elderly people over the age of 60, and only 29 are juveniles. Missing adults constitute the largest group, with most of them being found after turning up at relief stations. Elderly people who go missing are however the group with the highest chances of being rescued through the Finder. This is because when an elderly person gets lost it is usually unconnected to criminal activities, and the elderly rarely make it very far from home.
The success of the Headline Person Finder is based on the advanced technology and huge user base that Headlines Today possesses. Through precise map pushing technology, the area in which the missing person is located can be rapidly identified, and relevant information sent to surrounding regions. As time passes, the area to which the information is sent is gradually expanded and increasing numbers of users will receive the notices. The combination of the power of the Internet and people's kindness is what sometimes allows heart-warming endings to come about. Over the past eight months 2971 notices on missing people were provided through Headlines Today, and 13.5% of them led to a successful rescue.