Being the only member of staff in an organization has never been easy. For over a year from June 2009, Zhang Huiying was the only person working for Wuhu Ecology Center. Located in a riverside city once famous for its rice production and trade, Wuhu Ecology Center had an unusual start.
The second largest city in Anhui province, Wuhu was rarely on the radar of international organizations. Zhou Xiang had founded a local environmental group called Green Anhui and envisioned environmental work taking place across the province. Zhou clearly understood the strategic importance of Wuhu, the city where the Qingyi River merges with the Yangtze. Wuhu is also home to Anhui Normal University, a cradle of school teachers and educators across Anhui Province. If environmental education could be embraced at this university, afterward these future teachers would take what they had learnt and educate others across the province.
In 2006, Zhou Xiang and his group Green Anhui invited San Francisco-based Pacific Environment and co-organized a gathering of Chinese green groups. Once a student environmental leader, Zhou had organized a student green camp and organized a rafting trip down the tranquil Qingyin River. When Pacific Environment and green groups gathered that year, Zhou Xiang arranged a rafting trip again. The natural beauty and pristine scenery of the river impressed those who took part. But a clear message came out of the experience: if it were too late to save the Yangtze, it was not too late to save its tributary the Qingyi River; and if the Qingyi could be saved, it could in turn help to save the Yangtze.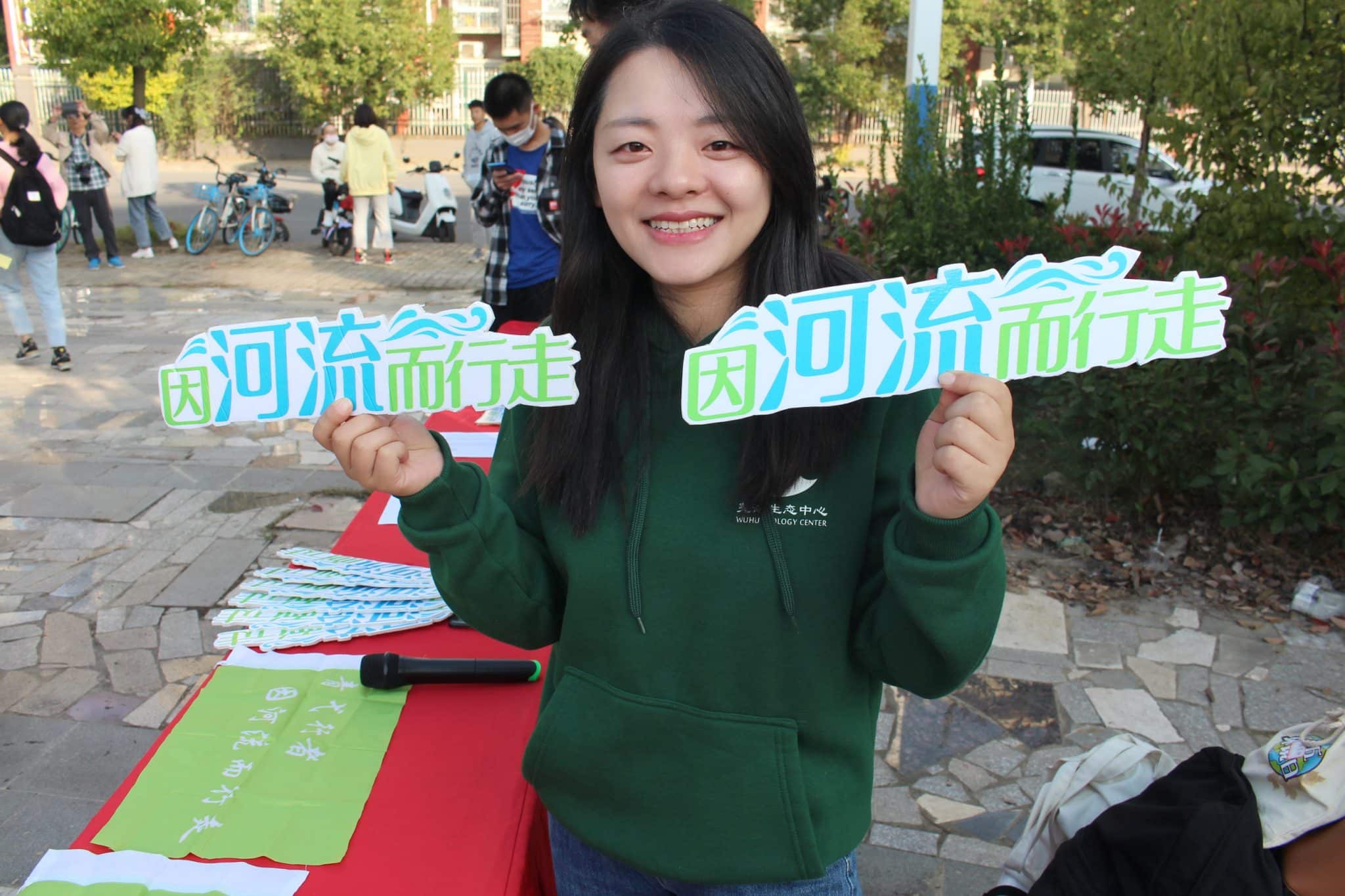 Zhou's aspiration to expand Green Anhui's environmental work gained attention from another institution, Global Greengrants Fund. The Boulder-based environmental grant-maker is dedicated to supporting under-served groups in under-served regions of developing countries. Anhui Province, which has had little interest from international environmental groups, was clearly was a good fit for Global Greengrants Fund's strategy.
Zhang Huiying joined Green Anhui right after her graduation from Hefei University of Technology. She was tasked by Green Anhui with building up the Wuhu operation. The organization's first project was supported by the Global Alliance for Incinerator Alternatives (GAIA) and Global Greengrants Fund, focusing on solid waste in southern Anhui Province. Zhang travelled across southern Anhui researching waste management and the environmental impact of open pit waste dumping sites. Subsequently, with the continuous support from GAIA, in 2009, Zhang established China Waste Information Network.
Modelling its name after Berkeley Ecology Center, who played host to GAIA at the time,  the name Wuhu Ecology Center started to be used.
Tian Qian, a student environmental leader with a background in ecology from South China Botanical Garden, Chinese Academy of Sciences, joined Wuhu Ecology Center in the summer of 2010. Having gained experience from her earlier involvement in student environmental work in Beijing, Tian used her environmental organizing expertise and passion for tackling solid waste issues and propelled the Wuhu group to new heights. In later years, Wuhu Ecology Center partnered with other groups in China to form a coalition focusing on solid waste issues, which eventually evolved into China Zero Waste Alliance.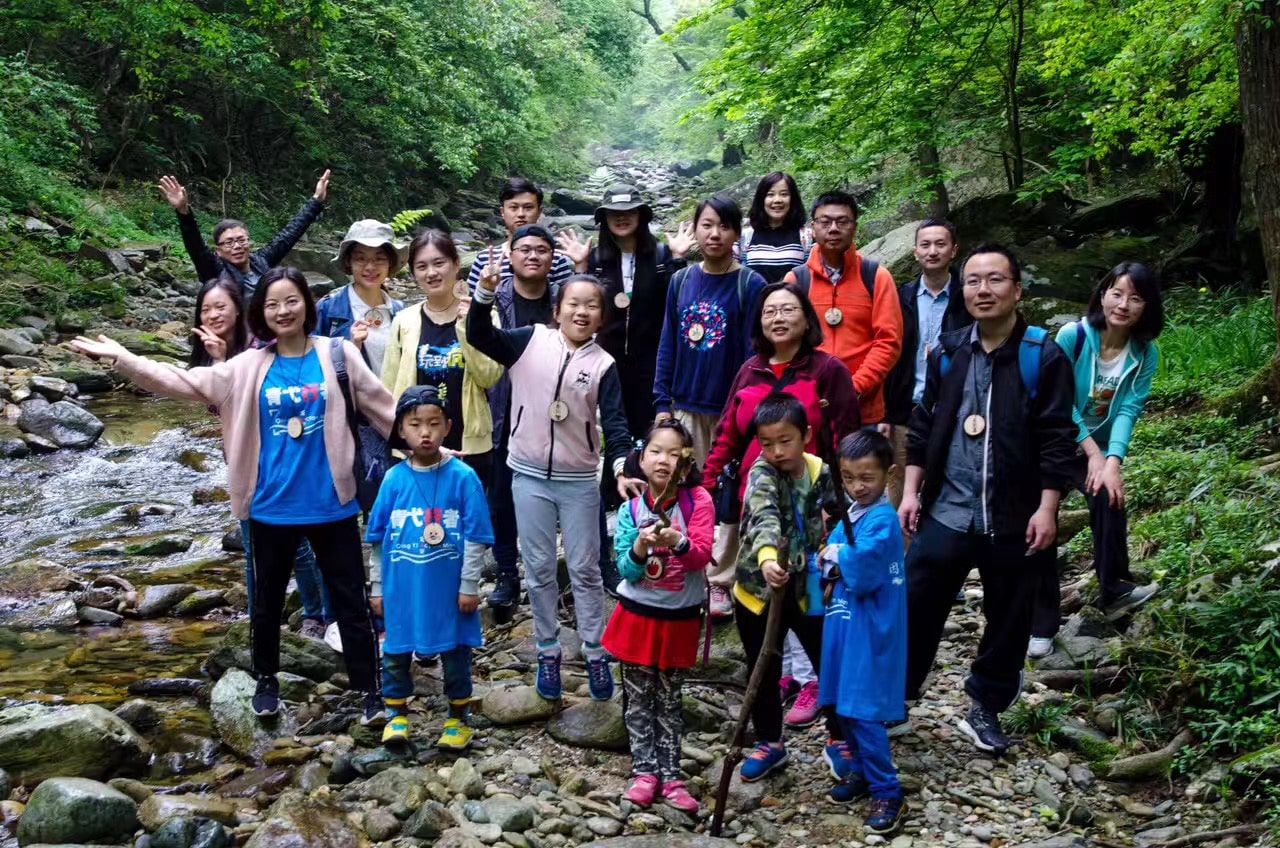 Global Greengrants Fund, with grant funding initially from Rockefeller Brothers Fund and Marisla Foundation, continued to fund Wuhu Ecology Center. Zhou Lixiang was another founding member of Green Anhui during his student years at Anhui University of Chinese Medicine. Upon graduation, he moved to Wuhu to work as a hospital pharmacist. He joined Wuhu Ecology Center as a leader of the board. The Center has always focused on the ecological health of southern Anhui, including examining the health impact of river pollution and waste incineration.
Believing that information disclosure is an effective tool to ensure the environmental management of waste incineration facilities. Wuhu Ecology Center has been sending requests for public information disclosure to numerous local environmental protection departments nationwide on pollution data and treatment methods of respective waste incineration facilities they are responsible for.
In the summer of 2011, Ding Jie joined Wuhu Ecology Center after her graduation from  Anhui Polytechnic University. Ding started to work on the Qingyi River and soon developed a strong passion to protect it. Months after Tian Qian's relocation to Beijing and the start of her work for Friends of Nature, Ding Jie became the leader of Wuhu Ecology Center.
Ding organized various nature education and interpretation activities on the Qingyi River. Awarded a National Geographic grant in 2014, Ding Jie and her team created a virtual library of the river, documenting its natural history and that of the surrounding regions. National Geographic Air and Water Conservation Fund enabled the group to lead a fully-fledged Qingyi River conservation project and the group subsequently established a Qingyi River Nature Center to showcase the rich natural and cultural heritage of the region.
Even after international support had subsided, Wuhu Ecology Center was able to stand alone by harnessing local support and utilizing funds from Chinese foundations. In 2021, Ding Jie was recognized as a winner of the 10th "Mother River" Green Champion Award, one of the most prestigious environmental prizes in China. Ding was also elected as a representative of Wuhu Youth Federation and Anhui Province Youth Federation for setting an outstanding example for her generation.
Built on the success of the Qingyi River conservation work, the group imitated the 800 Li Wanjiang River Guardian Program. From the 1990s, the phrase Wanjiang started to refer to the Anhui section of the Yangtze River. The group focuses on solid waste and water pollution issues of several Anhui cities along the Yantze River. It also jointly launched a biennial Wanjiang Ecological Governance Forum in partnership with Anhui Normal University and others, as well as gathering a variety of stakeholders exploring environmental solutions in the Wanjiang region. The Wanjiang Program won the National Top 10 Public Participation Cases on June 5, 2021, World Environment Day.
In 2022, Zhang Jingning assumed the leadership role of the group, now also known as Wuhu Ecology. The smooth leadership transition of the Center demonstrates the sound institutional governance of a local environmental group in China.
Wuhu Ecology Center is a classic example of how a dedicated group of young people, through their perseverance and sacrifice, can make a real difference with the right funding, support and guidance. Now employing more than 10 full time staff covering various projects, the undertaking Zhang Huiying began marches on.