Worldwide, the number of people forced to flee their homes because of conflict and persecution exceeded 82 million by the end of 2020. UNHCR, the UN Refugee Agency, works in more than 135 countries to protect and assist these people. It may surprise some that UNHCR has been working in China for more than four decades, transitioning from supporting the government to care for Indo-Chinese refugees in 1979 to assisting a few hundred refugees living in urban areas today. China Development Brief recently spoke to Gui Min and Margriet Veenma from the agency's Beijing office, who generously shared their insights into working with one of the world's largest and most influential humanitarian organisations.
Deciding to join
Since 2008, Gui Min has worked at the United Nations Population Fund, the Food and Agriculture Organization of the United Nations (FAO) and UNHCR. "UN agencies focus on different development and humanitarian areas, but they also have things in common, such as methodology and guidelines," said Gui Min. "And the similarities among UN bodies have enabled me to gain experience in different agencies and find a career path in the UN system."
For Gui, joining UNHCR after staying at the UN for 10 years was both a professional and personal decision. Starting with General Service (GS) positions at UNFPA and FAO, she now works as a National Professional Officer (NPO), a managerial position. Gui had always been curious about the work of UNHCR, which is one of the largest in terms of the number of employees. "What UNFPA and FAO pay attention to are development-related issues, so UNHCR's focus on humanitarian assistance was new and attractive to me at that time," she explained.
Equally a veteran of the UN system, Margriet Veenma worked for the FAO before joining UNHCR and has been working with the organisation since 2002. After studying social anthropology in the Netherlands, she was extremely curious about development work. "But then I realised that development work requires long-term programme planning and enormous patience to see the impact, and my character is too impatient to work in the development world!" said Veenma, with a quick laugh. She then left FAO and worked with the Dutch government to help refugees from the Central African Republic in northern Congo in collaboration with Care International and UNHCR. That was her first encounter with the UN agency. "I felt I had found my organisation! I am more comfortable with the fast pace and more hands-on work." Once she finished the assignment in Congo, she soon resigned from her government position and applied for a job at UNHCR.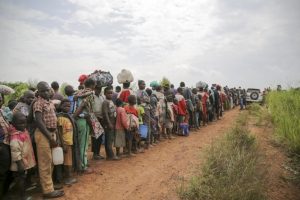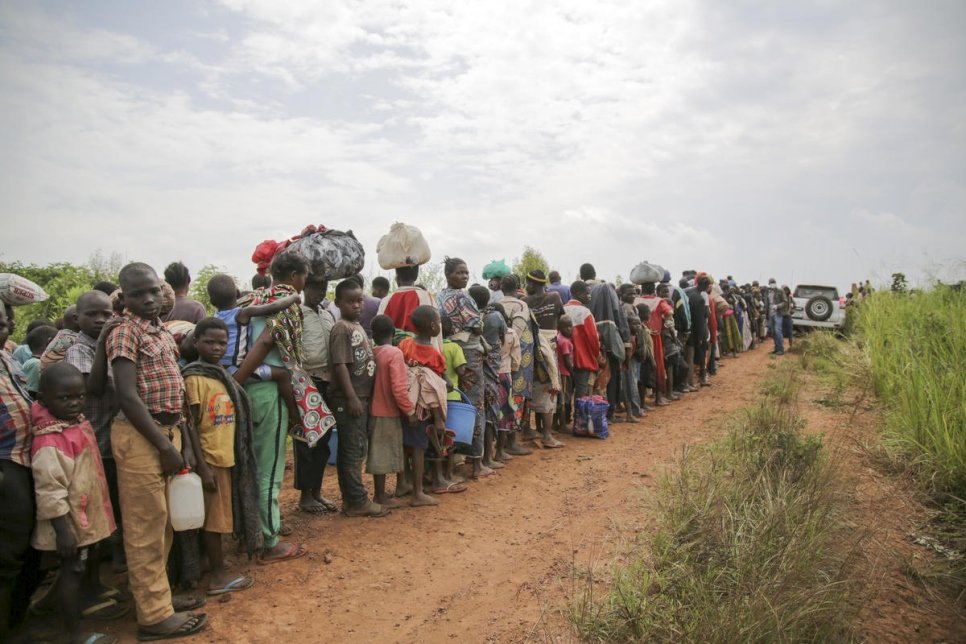 Working at UNHCR
Compared with offices in countries affected by major displacement situations, UNHCR's office in China has a smaller number of employees. This means each team within the organisation may need to be responsible for tasks in multiple areas. Gui Min heads a small team supporting the administration, human resources, programmes, operation, finance and procurement of the UNHCR China Office in Beijing and a sub-Office in Hong Kong SAR. She considers her team's work to be mostly "invisible". "If we do our jobs well, other staff will in fact rarely visit our team – because we plan and prepare everything in advance so things will be in good order. Our team is visible only if some gaps exist in our work, then people will come and tell us that they need help," Gui explained.
One unique area of her team's work is "programmes" – and while this may seem out of place, it is also one of her responsibilities. This is because the UNHCR office has only a small number of staff, so her team is assigned tasks related to both programmes and administration. And in addition, most of UNHCR's positions are field based; yet, compared to other UN agencies focusing on development issues in China, the UNHCR China office is less project-based but more focused on safeguarding fundamental rights and responding to individual emergencies. Also, UNHCR does not have implementing partners in China so they directly offer assistance to Persons of Concern (POCs, meaning people under UNHCR's mandate) in China. Through managing programme-related tasks, Gui Min gets opportunities to help refugees through group discussions, interviews, home visits, emails, telephone calls, and surveys to identify their socioeconomic conditions and needs.
Margriet Veenma's work at the agency has always given her opportunities to work in the field and engage with refugees and asylum seekers face-to-face. This includes her current position at the China Office as the Senior Protection Officer. One significant change she has observed over the years is the organisation is increasingly making more effort to treat refugees as "partners" in its work. This means that refugees are not just seen as a problem, but can also be part of the solution, giving their opinions on existing humanitarian policies and programmes, how they want to be treated and what they really need.
Refugees' voices can contribute to policy improvement. But this mindset of considering refugees as partners, which honours human dignity and choice, is a recent, positive shift in thinking for the whole humanitarian sector. Nowadays, many UNHCR programmes around the world include cash assistance, but in the past, "people were so afraid of giving refugees money and [were] worried they would not have good control of what they did with the money," said Veenma. "But refugees are adults as you and I," she said, "…they are also responsible people who know what is best for them… and their dependents. If any abuse happens for some reason, we are there to mitigate… It is then up to us as humanitarian professionals to see how we can assist refugees and their families."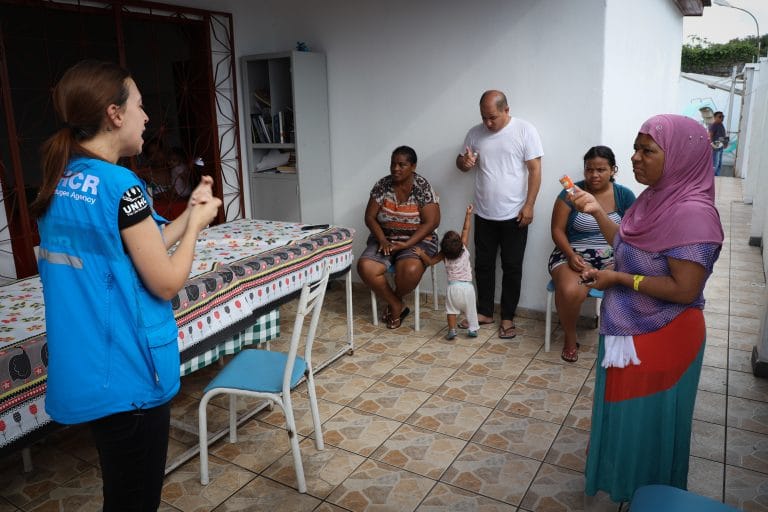 Apart from working with refugees as partners, Veenma also reflected on situations when humanitarian professionals like herself apply other humanitarian principles and methodologies when facing different social and cultural settings. "I think a lot of principles are universal, but how we approach these principles in humanitarian work needs to adapt to the situation." She then gave us an example of a programme she facilitated in a border area between Pakistan and Afghanistan, where the patriarchal system is dominant. During a visit to a village, a meeting with local male elders had to be held before Veenma and her colleagues were able to meet with local women's groups. They successfully won the men's agreement after explaining the importance of including women's voices in decision making. "In this case, my principles did not change, but the way I approached them changed because of the setting. Every time when we apply a principle, we will need to consider how to 'localise' it."
Challenges and coping strategies
Both women feel they have learnt a lot about the issues faced by refugees during their time with UNHCR. "In our daily work, we try to understand their living conditions, plights and needs and play a role as co-workers to face and solve problems together with them. Engagement with individuals and solving specific problems related to people, rather than running expert-designed projects," said Gui. She feels that empathy is one thing that her humanitarian work has given her. "If I were a refugee, facing a situation where I was away from my homeland and family and had to worry about what to eat and where to live, what help would I need?" she said, explaining this is something she thinks about a lot. Her work has helped her to understand that people's lives and destinies are connected with every other person's life and destiny.
Working at UNHCR has also shed new light on humanitarian work for Gui. Transitioning from previous development-related work, she realised she had to develop new management skills to fit her new work requirements. She emphasised the complex nature of humanitarian aid and intervention: "A lot of refugee-related issues involve more than a single problem. This means the support we need to provide to refugees and asylum seekers needs to cover multiple aspects. So it is essential that we manage and coordinate our work professionally. Each employee has to consider how he or she can creatively engage partners from different sectors, fields or industries to offer a holistic solution."
Margriet, who has spent a lot of time in the field meeting POCs and witnessing refugees' lives first-hand, told CDB: "They showed so much resilience with very little resources in an environment where they are struggling daily. I love this work so much because I am able to meet such strong people and help them to move forward; it humbles me and I admire their courage."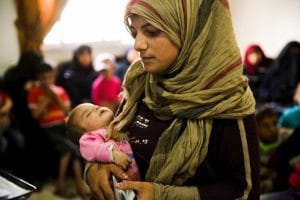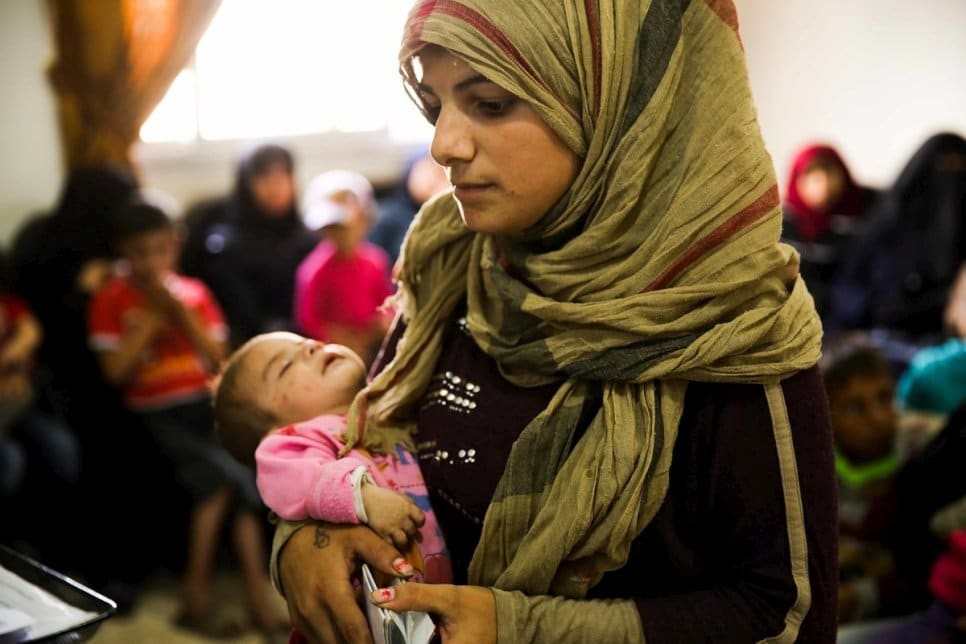 Highlighting the importance of having personal engagement with refugees, Veenma also values the opportunities UNHCR offers to make a bigger impact through negotiations with high-level government officials. "At an individual level, we manage to make small changes every day, but ultimately we need good strategies which can lead to changes in legislation and policies at a higher level," she said. One big advantage Veenma and her team have when talking with governmental officials is that they know the people whom they are serving. "We have direct interactions with POCs on a daily basis and we hear their voices." She stressed that UNHCR works hard to ensure that being a refugee is only temporary. "You do not want somebody to be a refugee for his or her entire life. The aim is always to find solutions so that people do not need to be refugees anymore. But finding solutions can be very difficult," she insisted. "UNHCR alone cannot provide refugees with a place where they can legally stay, or end conflicts, wars and dysfunctional societies so people can carry on with their lives. These solutions will not be solved without the support of governments. That is why we need all states to join us to offer real, effective solutions."
Finding the right people
UNHCR's enthusiasm for attracting the right people is clearly demonstrated by the words of the two women, with both of them providing useful suggestions for young people wanting to join UNHCR or any humanitarian organisation. Gui said that anyone interested should ask themselves if they are genuinely passionate about humanitarian work and whether they truly want to make a difference in people's lives. "When your daily work involves facing individuals who have endured great suffering, every single one of their stories will inevitably affect you and become part of your life," she said, revealing the emotional impact of working with refugees on UNHCR staff.
Gui highlighted the need for a strong sense of mission and responsibility for those working at the UNHCR China Country Office, which also supports China's contributions to addressing forced displacement elsewhere in the world. They also need to consider carefully how to convey messages to the rest of the world and raise awareness of refugees and asylum seekers. Meanwhile, "sacrifice" is another word she wants young people to realise when they decide to devote themselves to humanitarian work. "Seeing colleagues in the field approach POCs in tough environments will help you understand that working with UNHCR is not an easy job. It will affect your life and most likely, your family as well. You have to check with yourself to see if you are ready before you join."
Veenma believes young people should work on things that fit their nature. She encourages young people to explore their passion and interests by trying different things. She says young people should not only consider their goals, but also their personality and character, and what suits them best.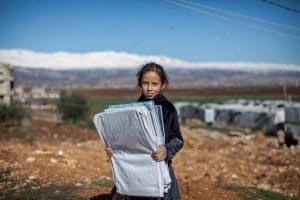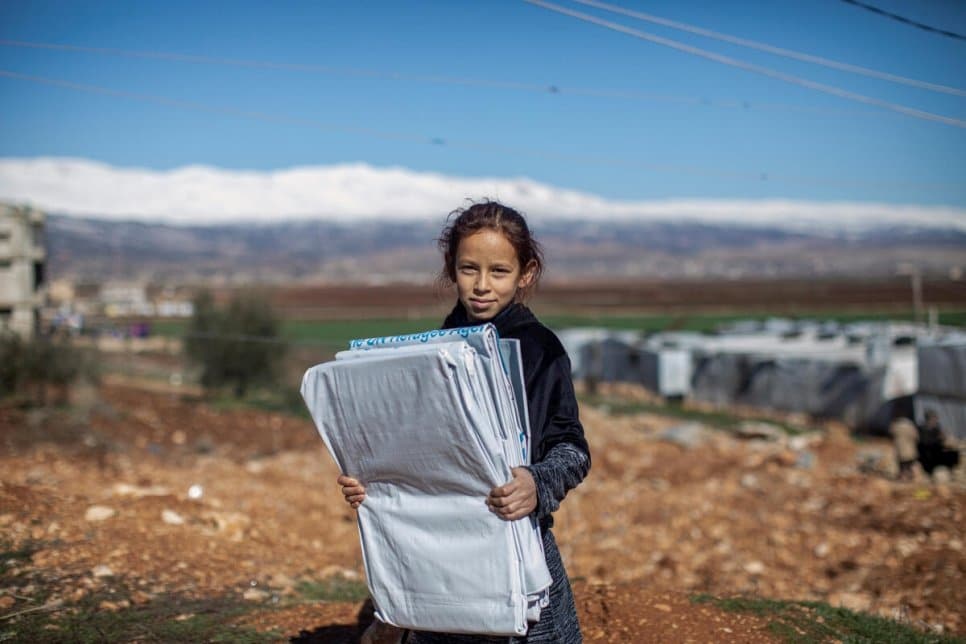 Specifically, she suggested applicants for Protection positions at UNHCR clearly show that their interests and experiences – be it volunteering, research or a part-time job – be in tandem with their passion for social justice and human welfare. "Sometimes I hear people say, 'I want to work for the UN', and I am not very convinced by what they say, because the UN is very diverse. Agencies such as UNDP and UNICEF, they are very different in focuses, approaches and missions. The UN should not be your motivation, you need to know why you want to work for a particular UN agency." Taking UNHCR as an example, Veenma said, "When I look at people's applications, I not only look to see if they have any UN experience, but also if they have any experience working with a marginalised population. I do not mind where the marginalised population is, and they do not need to be refugees, either. I want to hire people who understand what it means to be on the fringes of a society."
Although it has been 17 years, Veenma told CDB she could still vividly remember working in Guinea where she helped refugees from Sierra Leone return home. After all the documents were approved, agreements were made between the local authority and UNHCR to ensure people's safety in their homeland, and discussions were held among refugees about the pros and cons of returning. Those who consented to depart were ready to go home. "People were in buses, and they crossed the river…Then we hired boats and I was on the boat with them. We were crossing the river and on the other side, cars were there waiting to take people home. People were so excited; they were singing and chanting, because they were so happy." People like Gui Min and Margriet Veenma work tirelessly to make scenes like this possible in the hope that one day, no one will be forced to flee. "You will need to be very optimistic," said Veenma as a gentle warning. "Because with one step forward, what follows might be two steps back. Sometimes you will find it extremely difficult to see changes, but continue to work with people, keep calm, be strong in your shoes and be strong in your shoes and be strong for the people."