Most of the time, Wang Jingjing's day is incomplete without snapping some photos of the diverse species around her — from a strange caterpillar to some blooming wildflowers — and uploading them to Blue Map, an app launched by the Institute of Public & Environmental Affairs (IPE) based on China's national environmental data.
Blue Map is an integrated environmental app providing corporate environmental information, supply chain environmental oversight, air and water quality data, and most recently climate data for its millions of users. It also encourages users to upload photos of their natural surroundings — sky, clouds, rivers, hills, plants, animals, and even garbage classification in their neighborhoods.
"To solve China's current environmental problems, it is not enough to rely only on the government," Wang, IPE's co-founder and vice director, told CDB in a recent interview. "It needs extensive public participation, and the public can only make rational and effective choices if they're better informed."
That perception was deeply rooted in the founding of the organization in 2006 by Wang and Ma Jun, a journalist-turned environmentalist who currently serves as director of IPE.
Environmental protection starts with individual effort
In the early 2000s, before the establishment of IPE, the three major focuses of environmental organizations in China used to be tree planting, bird watching and collecting trash.
An English major with the Beijing Institute of Fashion Technology at that time, Wang first got involved in environmental protection when the university associations were recruiting new members on campus. She joined the Green Association as a freshman and soon started helping with trash collection and recycling. Before moving into her sophomore year, Wang became president of the association.
"I was only a freshman with no prior education or systematic knowledge about the environment, so honestly speaking I wasn't feeling particularly confident," Wang said, "I could only rely on my enthusiasm and the willingness to do basic, simple things for our planet."
The China Environmental Culture Promotion Association, under the Ministry of Environmental Protection, offered training at that time on environmental protection for college students. Wang attended from the beginning of the training series and was able to learn from some well-known scholars and experts invited by the association. She then took her notes back and shared them with the members of her association.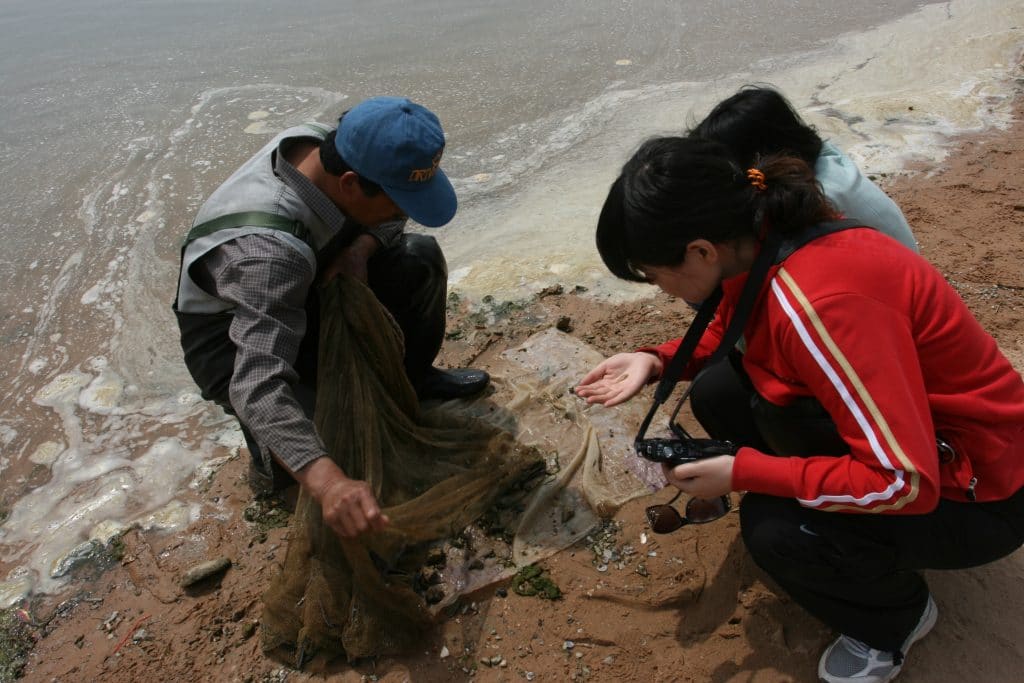 Fresh out of college in 2005, Wang took an assistant position with the China Environmental Culture Promotion Association, and she met Ma by chance while wrapping up the assistant position.
"We share a passion for engaging the public in environmental protection efforts," Wang told CDB, "and he is familiar with the international and domestic environmental regulations and policies." Before long, the duo started to prepare for the establishment of IPE.
A multi-player game
"For over half a year after we founded IPE, I did only two things — copy and paste," Wang said. "There was no established database that we could just take and use at that time, and technologies were not as developed as they are now, so I had to find the relevant data from different websites and manually paste it into Excel and then compile it all into a database."
In March 2007, they published their first database, China Water Pollution Map, at the Journalists' Salon hosted by Wang Yongchen, founder of a Chinese environmental NGO called Green Earth Volunteers, to encourage public awareness and debate of environmental issues.
The pollution map, with a list of violation records from companies operating across the country, immediately attracted media attention and resulted in growing pressure from public opinion, especially on large-scale enterprises.
For about a month after the map was initially published, Wang clearly remembers, her office was filled with representatives from 40 to 50 companies. "I was surprised that we got so much attention, because IPE was such a new organization," she said. "The company representatives were so curious about our intentions and purposes behind releasing the pollution map, because no one had asked the businesses to rectify the problem of pollutant discharge and disclose their progress to the public before."
Before the Measures on Environmental Information Disclosure (Trial) were proposed in 2008, there was seldom legal support for NGOs like IPE to hold the companies accountable for damaging the environment. For the most part, they had to rely on extensive media coverage to put pressure on firms.
Environmental protection is a complex issue, and NGOs play a unique role in this multi-player game that involves both the government and enterprises, Wang said. "Our enemy is not companies or the government, but the environmental problems that we all face. Therefore, we all need to be united to solve these problems."
Making progress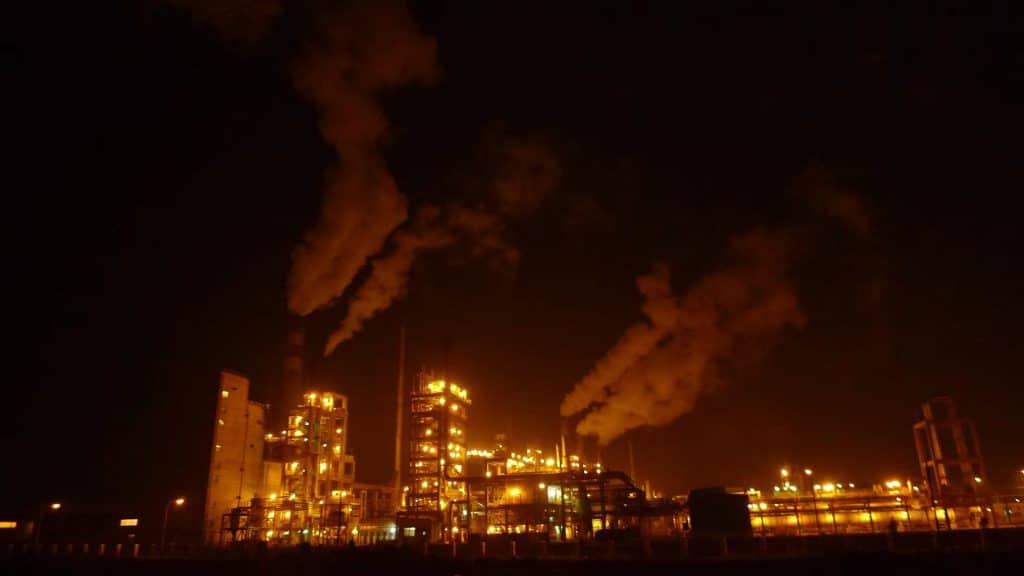 In 2007, IPE and more than 20 environmental NGOs jointly launched an initiative called the Green Choice Alliance to track and control pollution in China's manufacturing hubs. They called for consumers to use their purchasing power to pay attention to the environmental footprint of businesses and appealed to large brands to manage the behavior of their suppliers.
Given their success in calling for big brands to regulate their supply chains, they launched a green choice supply chain project starting the following year. They released detailed lists of the polluting companies and to which businesses they supplied products to, based on multiple rounds of research and data collection on industries such as information technology and textiles.
As a result of the project, Apple released its annual supplier responsibility report for the first time in 2012. Since then, the tech giant has regularly compared the list of its suppliers with IPE's database.
"We now have millions of pieces of data," Wang said. "Companies can just use our data to match with their own, and if their suppliers are recorded violating regulations, they can ask for rectification before reviewing them again. Or if they want to choose a new supplier, they can do a due diligence investigation based on our database."
They also developed the annual Corporate Information Transparency Index (CITI) in 2014 to rank how big brands managed their suppliers, covering more than 600 brands across over 20 industries. The release of the index has encouraged more and more companies to improve their environmental regulations on their suppliers, according to Wang. As a result, over 17,000 companies have improved and explained to the public about their environmental violations, and nearly 70 brands now regularly use the CITI database to manage their purchases.
Since last year, due to the general trend of the "dual carbon" goals (carbon peak and carbon neutrality), IPE has also developed free tools for carbon accounting and carbon disclosure, pushing more than 400 companies nationwide to start their own carbon accounting processes in 2021. They also upgraded their index for company evaluation, adding carbon-related indicators such as carbon target commitments and whether or not they have been implemented, and whether or not their suppliers set carbon goals.
"We think carbon accounting and disclosure are the first steps, very crucial ones, to any scientific carbon emission reduction goals and implementation," Wang said. "As we've always emphasized the importance of public participation, we also developed the dual carbon map that is open to the public, with carbon-related information at the national and local levels."
Challenges going forward
For short-term objectives, Wang said they will emphasize the existing "dual carbon" goals. "We will continue to promote green supply chains and green finance, urge enterprises to decontaminate and reduce carbon footprints, and expand public participation in carbon issues — such as direct participation through the Blue Map app."
In the long run, Wang and her colleagues envision a world with clean skies and water, rich biodiversity, and an environmentally-conscious population.
However, the development of environmental organizations is often limited by unstable funding, according to Wang. "The source of funds is mostly project-based donations, which are not particularly stable. In the past two years, affected by the epidemic, many environmental organizations have faced great challenges in obtaining financing. "
In addition, these organizations are also restricted by various policies, such as registration difficulties and annual inspections, which combined with limited funding make it difficult for organizations like IPE to retain skilled staff.
Despite the challenges, Wang has witnessed an improvement in public attention to environmental issues during her 16 years with IPE. Since more and more people are willing to push for bigger changes through their individual efforts, as an environmental protection organization based on big data, IPE will continue to develop better tools and products for the public to operate and participate more easily and conveniently, she said.