Two left-behind children from a village in western Guangxi were found underneath a bus headed for the county seat on November 23. They were able to reach Xilin county, over 90 kilometers away from their home village, by clinging to the undercarriage of a bus until they were discovered by the driver. They told the Xilin station workers that they wanted to find their parents, who had left home to work in Guangdong.
The two boys' experience was first described in an article posted on social media on November 24. The post was accompanied by a video, showing that when the boys were discovered, they were covered in mud and looked timid. The station workers carefully helped them leave the undercarriage and immediately checked their bodies to make sure that they were not hurt.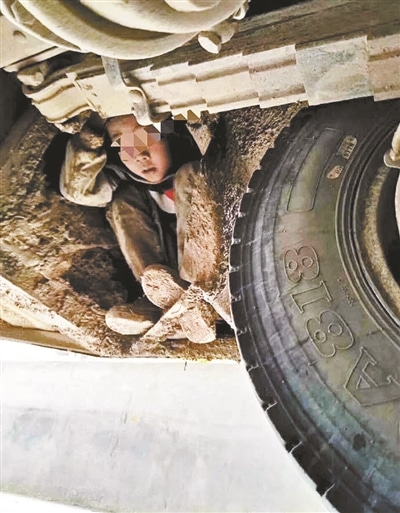 The station workers told reporters from Beijing Youth Daily that they were quite surprised when they first found the two boys, who were small enough to conceal themselves next to the rear tires of the bus. The three-hour trip included many rough roads, and what the boys did was very dangerous. Later, the station workers contacted the local PSB to notify the boys' school. A teacher from the school told the reporter that the two boys were about 8 years old; they skipped class in the morning and the school contacted their relatives soon after they were missing. On November 24, the boys were picked up by their teachers and returned to school safely. The story represents a reminder of the plight of China's millions of left-behind children, living in rural areas while their parents work in far-away cities.