Born and raised in Shanxi Province, one of China's main coal production areas, Tom Wang is an environmentalist at heart. After almost 20 years in Beijing as a journalist and communication specialist in the development sector, including a decade working for Greenpeace, he founded the Manila-based People of Asia for Climate Solutions (PACS) and is currently based in the Philippines.
China Development Brief recently talked to Wang and learned about his pursuit of environmental justice.
CDB: When did you first start paying attention to social and environmental justice?
Wang: In 2000, I was teaching at a local college. That summer, I worked as an interpreter for a World Bank project in my hometown. I was translating for people from Germany, Spain, and the UK as they toured some of the most impoverished counties around that area for a feasibility study of a poverty alleviation project. I was shocked by the living conditions of those villages, which were not too far from where I grew up.
One of the experts proposed moving an entire village (about 20 households) due to the poor natural environment and the extreme lack of water. I disagreed.
I think when generations of people live in the same place, they must have certain reasons, and they have formed their own culture, a relatively stable social network, as well as a lifestyle that they're familiar with. From my perspective, the priority is helping them to improve their lives rather than telling them to move.
That summer changed my life plan.
CDB: Do you mean instead of teaching, you started thinking about other career paths?
Wang: You might say that. But in fact, I like being a teacher — I still do. And that teaching job at the junior college was my first job out of school, so I was about the same age as my students and was more like a friend to them. During summer time, I often took other part-time jobs, for example, I once crossed thousands of miles to work in Guangdong Province. I didn't want to stay in one place forever — I was curious about the outside world, and I also wanted to be a living example to my students, to encourage them to explore the possibilities life has to offer.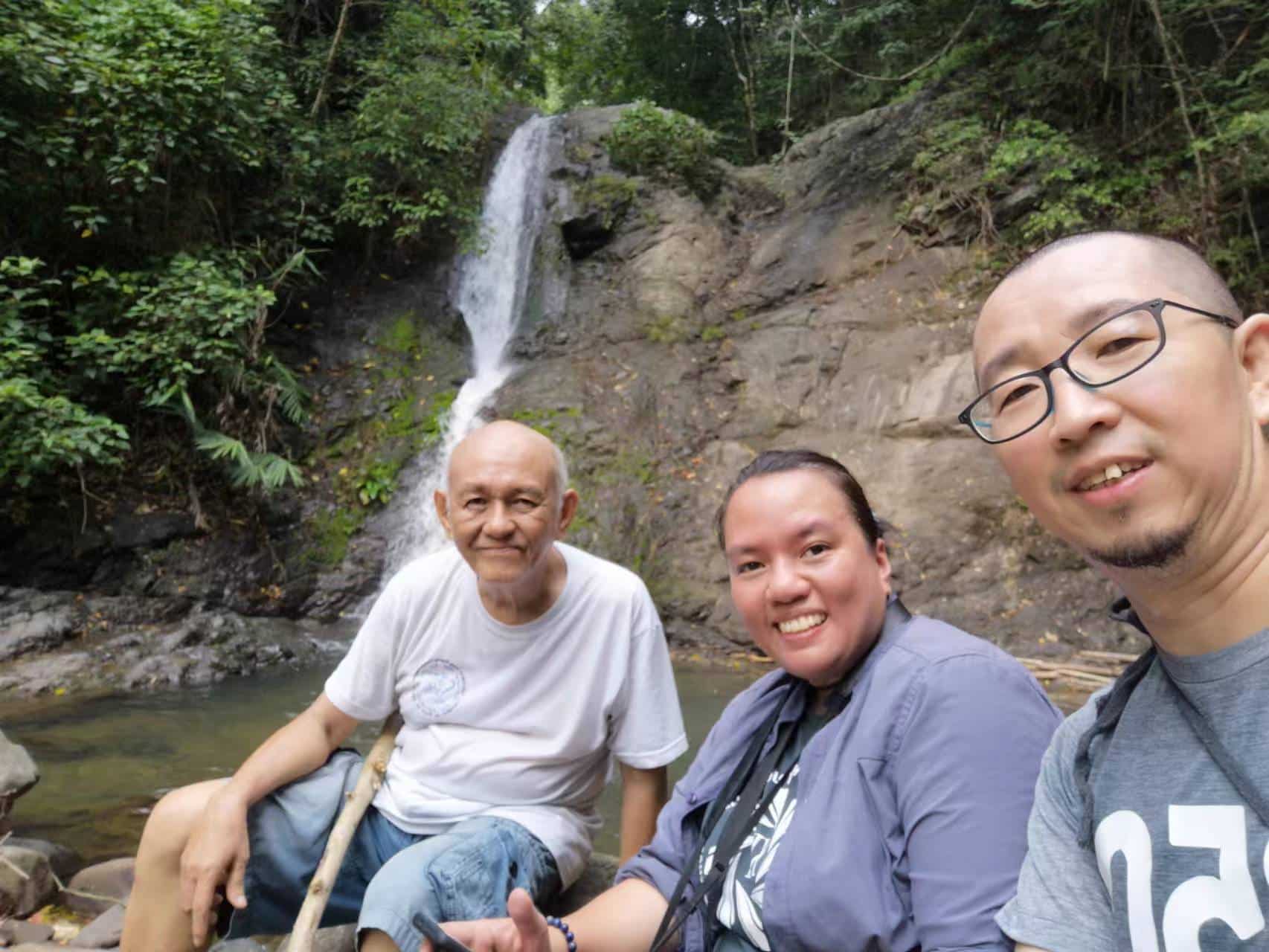 CDB: What did you do after that?
Wang: I left college to apply for a university program in California. After I got to the US, I found out that even with a scholarship I couldn't cover all my costs, so that plan fell through. And I ended up wandering around the west for a few months. I bought a second-hand bike for about $100 and cycled in the mountains and deserts in Arizona, following the route of the railway built by Chinese immigrants during the Gold Rush. When I returned to Beijing in 2002, I'd improved my English, though I still didn't know what to do with my life.
CDB: What did you do in Beijing?
Wang: At first, I translated for an agricultural project while also freelancing for various publications. In 2004, I got a full time reporting job writing industry observations for a paper. Before long, I joined Xinhua Finance News, writing Reuters-style company news in English for the publication.
In 2005, I attended an event hosted by the Greenpeace Beijing office for their report on China's wind power potential and immediately became interested in the topic. So when I learned about their vacancy, I applied for the position and later became their media officer for the forest news team.
CDB: How long have you been working for Greenpeace? Tell us about your experiences there.
Wang: Over 10 years. At the beginning, all the media staff got assigned to their respective team of different projects/subject matters, so I was the media officer for the forest team. At this time Greenpeace was still learning about China, constantly observing the topics covered by Chinese media and familiarizing itself with the media ecosystem here.
The main focuses were energy, forest, agriculture — GM food was a hot topic at that time, as well as pollution such as electronic waste.
In a few years, Greenpeace had expanded pretty quickly, so we pulled all the media officers from each team to set up a separate media team. I started to lead the department in 2007 as their chief media officer, and in about two years, we moved on to integrate our traditional media and new media teams to form the communications department.
Around 2008 and 2009, that was when the climate issue started to get more and more attention, especially with the opening of the Copenhagen Climate Change Conference. That's obviously ongoing, and climate change continues to be a very important environmental topic in China and around the world.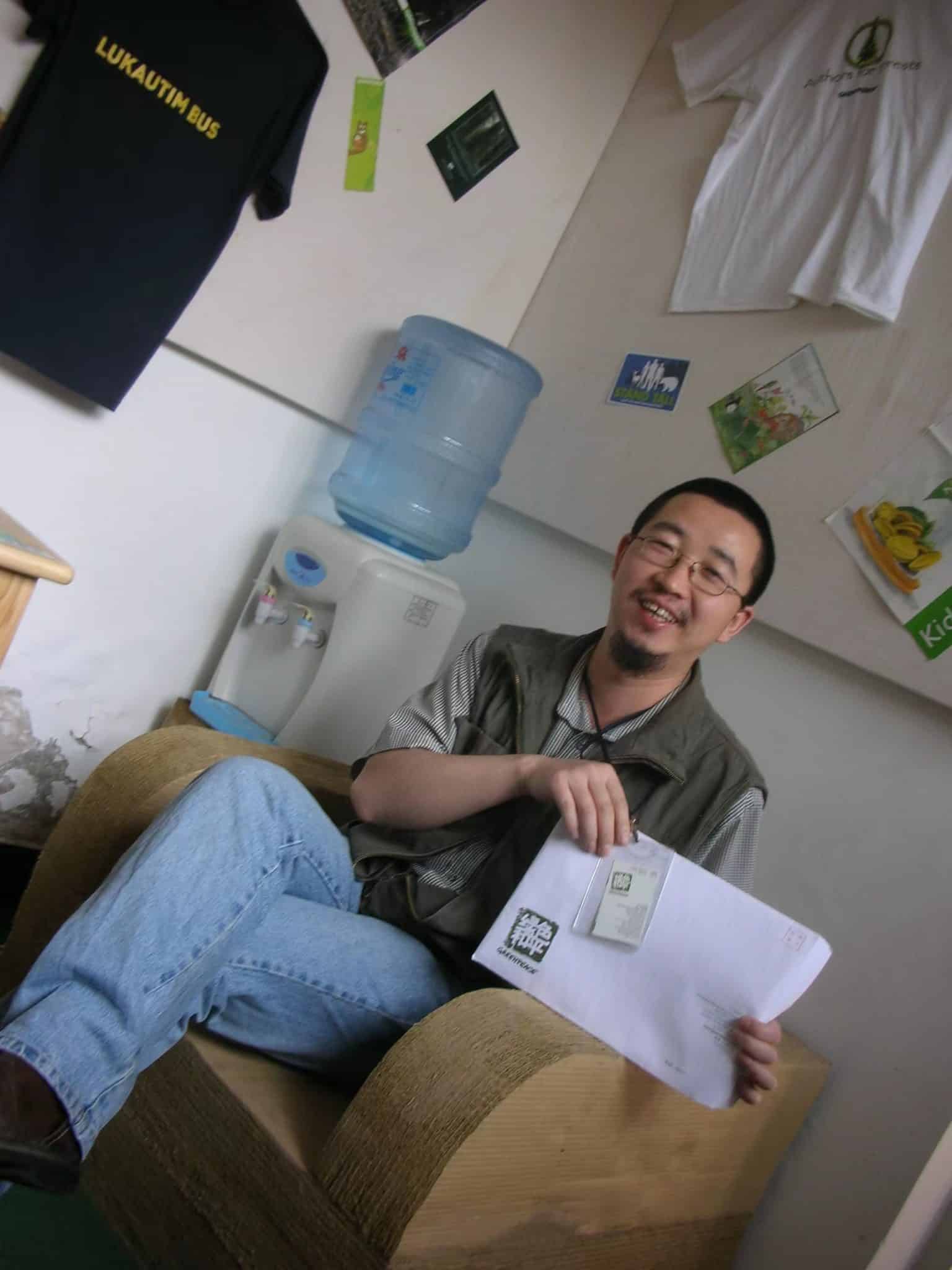 CDB: After Greenpeace, why did you decide to move to Southeast Asia?
Wang: After China's foreign NGO law was implemented in 2017, I planned to set up an environmental NGO overseas with the future option of registering a representative office back in China.
I chose the Philippines for a few reasons. Firstly, it's one of the most affected places by climate change today — the rising sea level poses a real threat to the country's 7600 islands. Secondly, the country has a vibrant civil society. Last but not least, English is an official language of the Philippines and is commonly used by the government – making it a convenient place for me to be.
CDB: Tell us about your organization – what did you do?
Wang: To start with, I wanted to make sure I included "people" and "solutions" into the name of the NGO I set up, because people's stories are always a focus of my work, and instead of constantly talking about problems, which will bring anxiety and a sense of powerlessness to the public, I wanted to show them something more positive — the things that they can do, so I ended up with the name "People of Asia for Climate Solutions".
The first project we completed was a book published in 2019, called Belt and Road Through My Village. We visited about 100 villagers across five countries who lived next to some of the relatively large Belt and Road projects at that time. As a group of people whose lives were being impacted by the projects, their voices were largely ignored by both the government and the media, so we wanted to fill this gap.
After that, we did more work related to China's energy and climate issues. We currently have three fulltime staff, a handful of advisors both in China and the Philippines, and some project-based employees.
CDB: What kind of energy related projects are you currently working on?
Wang: We now pay close attention to how Chinese enterprises overseas can go green and low-carbon. If these companies can be more forward-looking, they should seize the opportunity to raise the standards of the whole renewable energy industry and set its ESG standards.
If we look at the global renewable energy industry, European companies have higher ESG standards, relatively speaking, and are more concerned with their environmental impact. Although Chinese companies currently lag behind, we think the gap is not too big to catch up.
In fact, for China, as a major player in the renewable energy industry with the largest investment quota, the largest output of equipment and some of the most advanced technologies, it's absolutely necessary to become a global leader in this industry — not only in terms of investment in production, but also in setting industry standards. This is our expectation.
Currently there's still a lack of awareness in Chinese companies, unfortunately. They have not yet started incorporating ESG into their core business considerations. They're still only focusing on profit without thinking much about their social and environmental responsibilities. So we as NGOs need to call for better solutions and help facilitate the process.
CDB: So you're hopeful about the energy transition?
Wang: When you talk to people in the renewable energy industry, their awareness of the long-term impact of climate change is very high, which is reasonable because the industry itself is built upon the climate crisis, right? That is, the stronger the sense of urgency about the climate crisis, the faster the development of the renewable energy industry will be.
In addition, the construction period of the projects in the renewable energy industry is generally shorter and the scale of construction sites and investment required is generally smaller compared with traditional energy industries, making it a little more flexible. As a new industry, it also tends to provide some new ways for us to look at our surrounding environment. So there is hope, yes.