The fifth Chinese Charity Expo was inaugurated in Shenzhen on the 23rd of September.
The Chinese Charity Expo is an annual event jointly organised by the Ministry of Civil Affairs, the All-China Federation of Industry & Commerce, the Guangdong provincial government, the Shenzhen municipal government and the China Charity Alliance.
The Chinese government has declared the year of 2016 to be the critical beginning of the process of building a "moderately well-off society". It is also the first year that China's new Charity Law takes effect. This year's expo was thus given the theme of 'promoting poverty relief through legislation'. It is also supposed to stress the concepts of innovation, coordination, green development, openness and sharing. The goal is to create a chain of charity exhibitions, as well as an exchange platform for charitable resources.
The expo's main session covered two exhibitions halls, for a total of 40,000 square metres. Besides, a parallel session showcasing the community work carried out by social charity organisations took place in a nearby neighbourhood.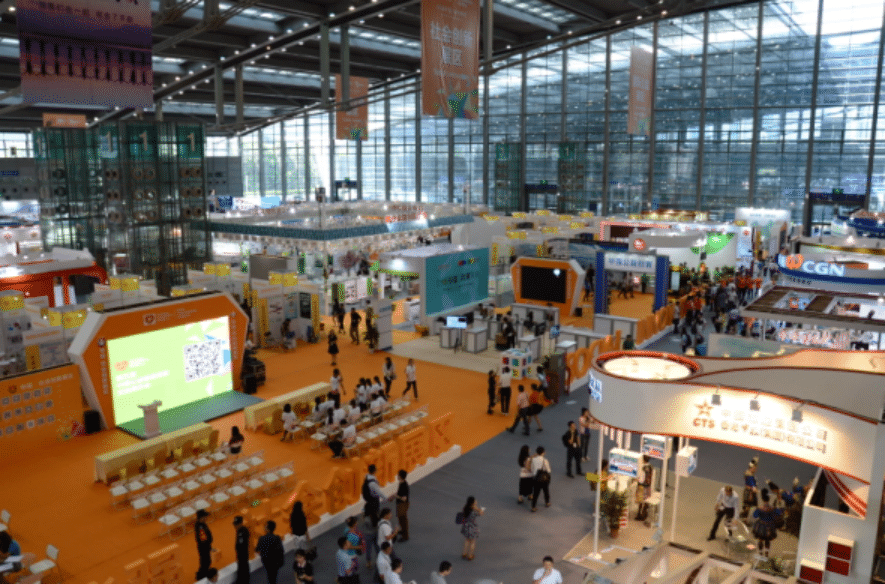 (An image from the fifth Chinese Charity Expo)
The Expo was attended by 2600 Chinese charity organisations coming from 22 provinces, four directly controlled municipalities, five autonomous regions, two special administrative regions and Taiwan, as well as 75 international organizations. These figures represent an 11% increase over the previous year. This year's expo also welcomed many government officials, including the vice chairman of the People's Political Consultative Conference, the chairman of China's Charity Alliance, the Minister of Civil Affairs and the Secretary of the Guangdong Provincial Committee of the CPC.
During the event a "charity culture park" was set up, promoting the modern concept of charity and its achievements. Discussions were held about the new situation facing the sector now that the Charity Law has come into force. The Expo also aims to be closely integrated with China's strategies for poverty relief. The efforts of social organisations towards targeted poverty relief were presented during the Expo. It is hoped that this will stimulate the power of Chinese society to reduce poverty.
On the opening day five contracts for resources exchange programmes for over 100 million yuan were signed. The Wanke Group donated 30 million yuan for building an intangible cultural heritage museum in Tibet alongside the Shenzhen municipal government, and Fenzhong Media donated 20 million yuan to fund targeted poverty relief. Participants were also provided with an image room presenting more than 400 films related to charity, a charity bazaar, a finance zone for auctions and a charity hike for 200 families.
The UN Secretary General Ban Ki-moon sent his congratulations, saying that "charity is an important way to express the unity and friendship between countries and their people. It's among the best investment we humans can make for the future."