Despite a drop in temperature over the weekend, members of the SURF cycling club gathered near Shanghai's Huangpu River as usual one Sunday in December. But something was a little different this time: a group of 15 teenagers from Xing Xing Cai, some of their parents, and 15 volunteers were coming along for the ride.
The group were there because of the STAR Project, also known as the Riding with Autistic Teens project — launched by SURF Club to enhance their social skills and to raise awareness of autism.
Xing Xing Cai is a private non-profit organization providing diagnosis, treatment and learning programs for children with autism. Established in 2017 under Shanghai Pudong Disabled People's Association, it aims to help autistic children integrate into society.
"The weather didn't put the kids off, I've heard that some of them got up at 5 in the morning out of excitement," said Martin Voon, one of the leaders of STAR Project.
"I look forward to more volunteers getting involved with our work, and I also hope that more organizations and companies will pay attention to these children and provide them with encouragement and support."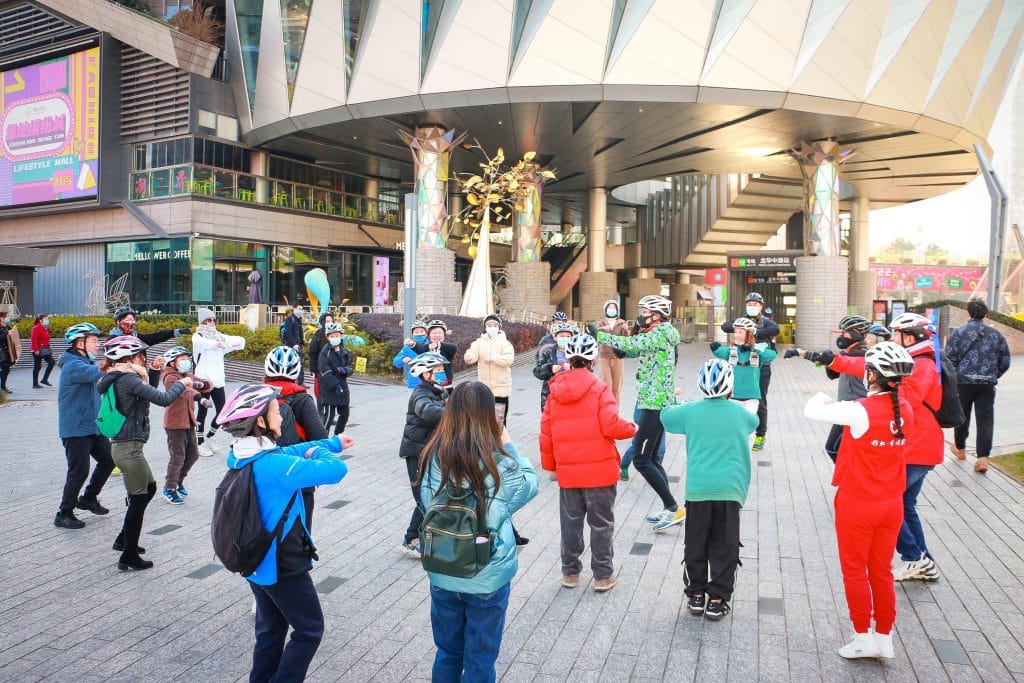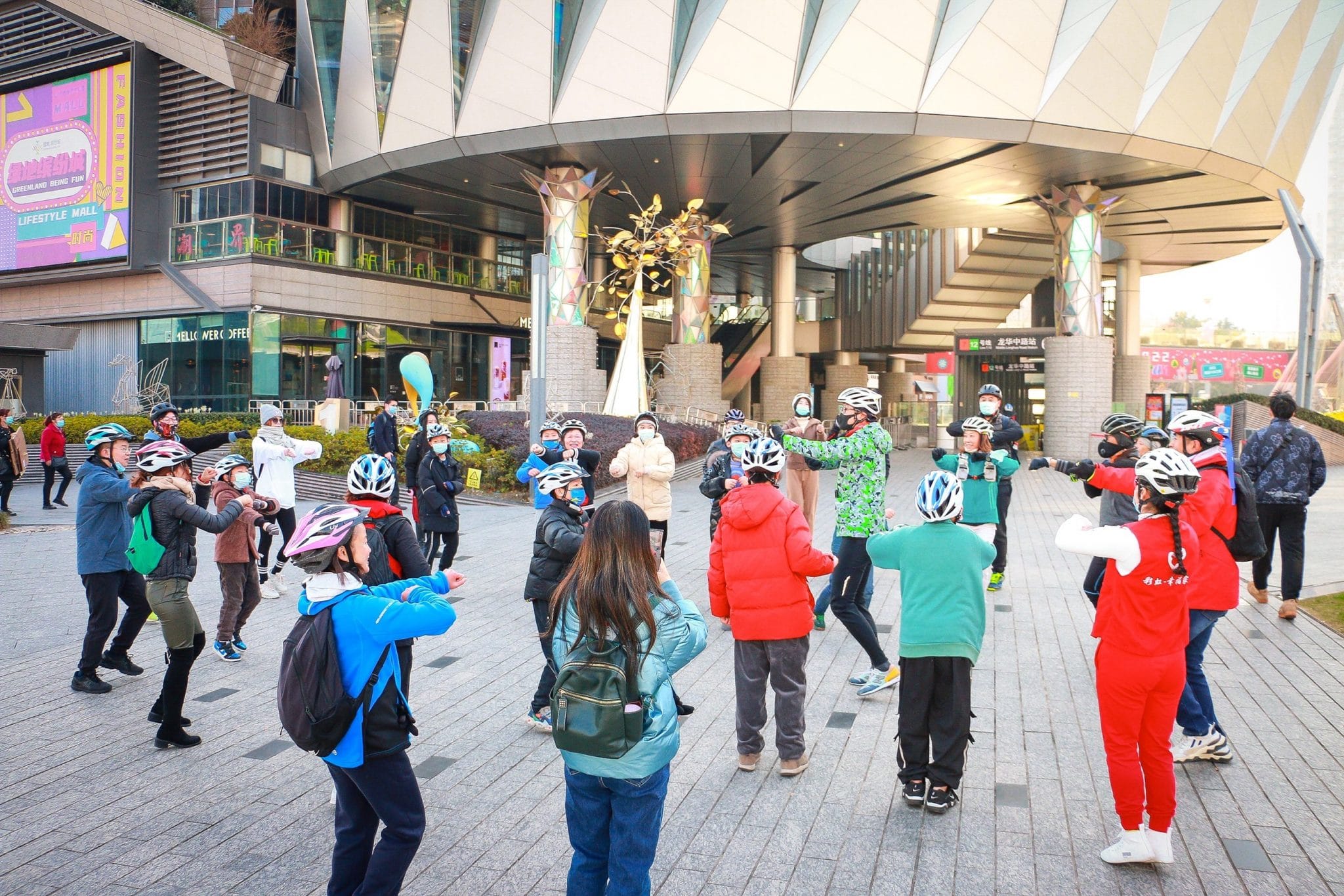 Biking for the disadvantaged
Voon, a Singaporean national, landed in Hong Kong in 1995 and first moved to Shanghai in 2000. He set up the SURF Club a decade ago with his friend, a bike shop owner and fellow cycling enthusiast.
"For 10 years, the club has been committed to promoting healthy living through cycling, and three years ago, the Shanghai Aihao Children Rehabilitation Training Center approached us in need of some volunteers to assist with their cycling activities designed for children with autism," Voon explained.
That experience inspired the club to finally launch the STAR Project this year.
"After the charity rides with Aihao, I thought it was a good idea — since our club has been promoting healthy lifestyles, why can't we spread that on a larger scale to some of the disadvantaged groups in society," Voon told CDB in a recent interview.
"And based on our previous contact with the autistic children, it was natural that we wanted them to be the main recipients of our assistance."
The club registered a charity account in July with Shanghai United Foundation (SUF), the first independent public grant-making foundation in the city founded in 2009, in order to help raise funds for Xing Xing Cai.
Exposing them to the outside world
SURF Club has two WeChat groups with around 700 members, and they are currently looking to recruit 100 of them as volunteers.
"We've got around 70 at the moment, and we've started the training sessions for them," Voon said.
The volunteers started their training in October at the Aihao Children Rehabilitation Training Center. Volunteers are taught about autism and shown case studies to help them understand the disability, as well as given tips on how to accompany autistic kids as volunteers.
"I am very fortunate to have participated in the volunteer training," wrote Jin Liang, a SURF volunteer after attending one of the sessions.
"It was after listening to the introduction that I started to understand autistic children more and realize how little I knew about this group beforehand. I hope I can learn more about these children after actually riding with them."
Yet even with careful preparation, unplanned incidents can sometimes occur.
"We've had occasions when the kids don't listen to instructions, or they fight with each other. We usually try to communicate with them unless it gets out of hand, then we'll let their teachers and parents deal with the situation because they know better than our volunteers do," Voon explained.
"But it's also part of the process for them to develop communication skills outside of Xing Xing Cai."
Through the project, Voon said, the autistic children can stay healthy, communicate with more people outside their own bubbles, and eventually perhaps some of them will find employment.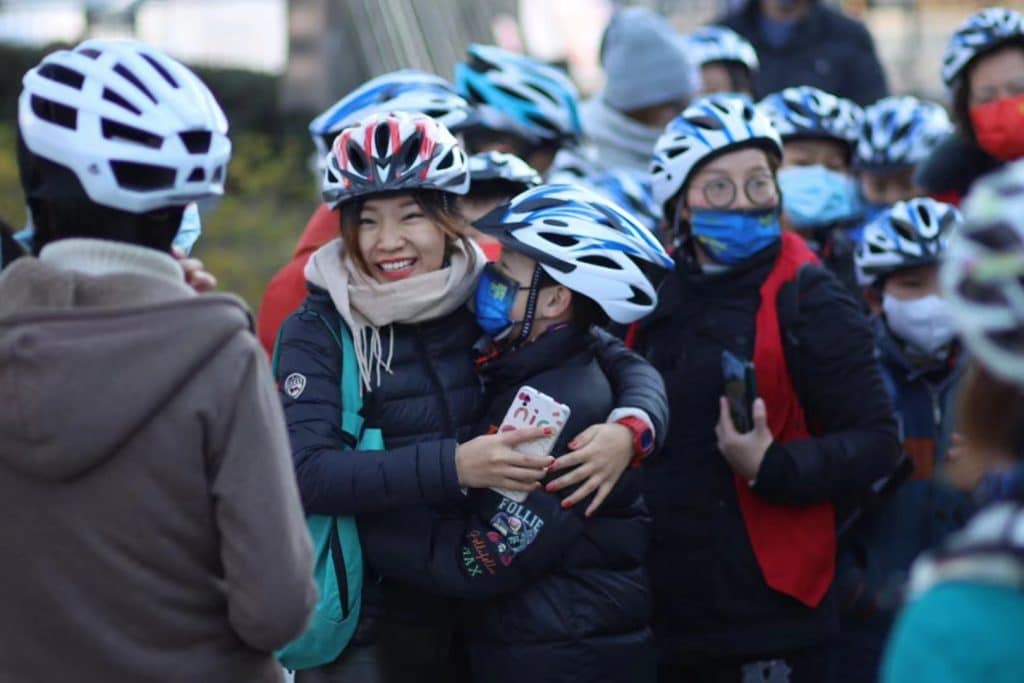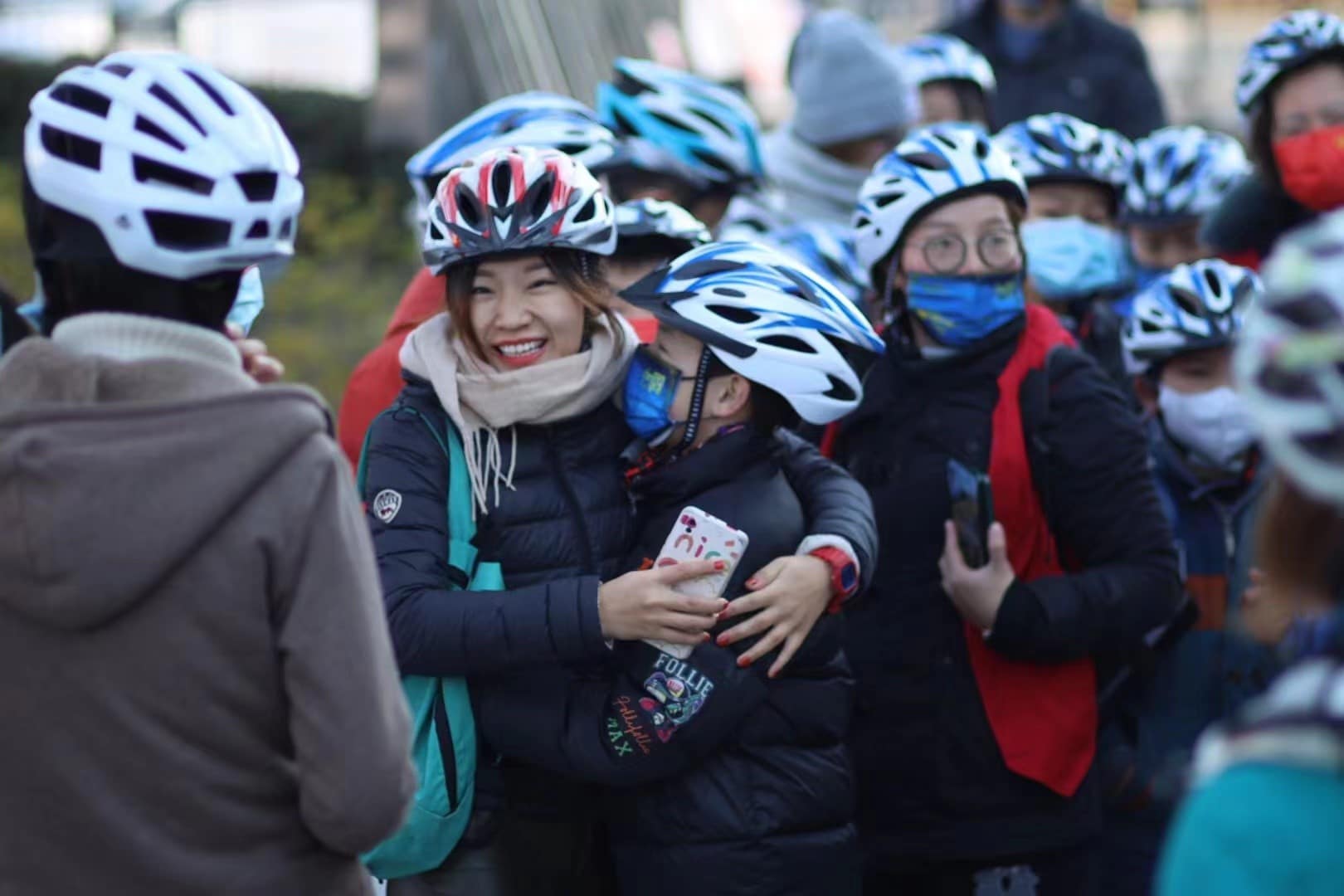 Let the world see them
Xing Xing Cai currently accommodates 185 students ranging from five to 25 years old; most of the students stay there only during the day, while several dozens live on campus. Depending on their situations, the students are divided into different grades, from kindergarten to fourth grade.
STAR Project has two main goals: one is to get more autistic children involved in cycling — and the other is fundraising.
"We raised an initial 50,000 yuan ($7,842) at the beginning of December — 30,000 from our major sponsor, the Polish Joint Stock Shipping Company; and the rest mainly from individual donations," explained Yu Ting, a leading volunteer at SURF Club who's in charge of operations for the STAR Project.
"We are definitely looking to continue our fundraising efforts and to raise awareness of more people in this group."
The fund will be used to sponsor their activities, repair school buildings and classrooms, improve children's living conditions, purchase materials for classes and help build special sensory rooms designed to deescalate autistic children when their behavior gets out of hand – especially when they try to hurt themselves.
Xing Xing Cai currently functions as a school, a rehabilitation center and a charity house, and it faces increasing demand to provide skills training to some of the older students.
"The reality is that their parents' biggest worry is who will take care of their children after they've gone," Voon said.
"So our project will also explore ways to match some of the adult students with mild autism to work for charity organizations or businesses that offer a supportive environment."