Every year since 1998, owners of cats and dogs have descended on Shanghai for Pet Fair Asia, which describes itself as the "largest exhibition for pet supplies in the world". It features a range of competitions including the CKU Dog Olympics, which sees canines competing in events that require months and months of training by owners.
The fact that an event like this is held regularly in China is somewhat extraordinary, considering that the keeping of pet dogs was largely banned in the country until 1993. But dog ownership has exploded in the last few decades. Reliable figures are hard to come by, although there were thought to be around 50 million in 2019.
But the increase in pet dogs has also led to an increase in homeless and unwanted animals. The issue has become such a big problem that many cities have introduced strict rules on ownership.
So who takes care of these unwanted dogs when their human companions no longer want them? Often, nobody does – leaving them to their fate. However, a lucky few are rescued by animal shelters.
CDB recently spoke to Andrea Gonzalez, 27, a volunteer at a shelter called Hui's Sanctuary which operates as a social enterprise in Beijing's Tongzhou District. It was set up a few years ago by a man surnamed Hui, and so far it has rescued over 1,000 animals and rehomed around 800.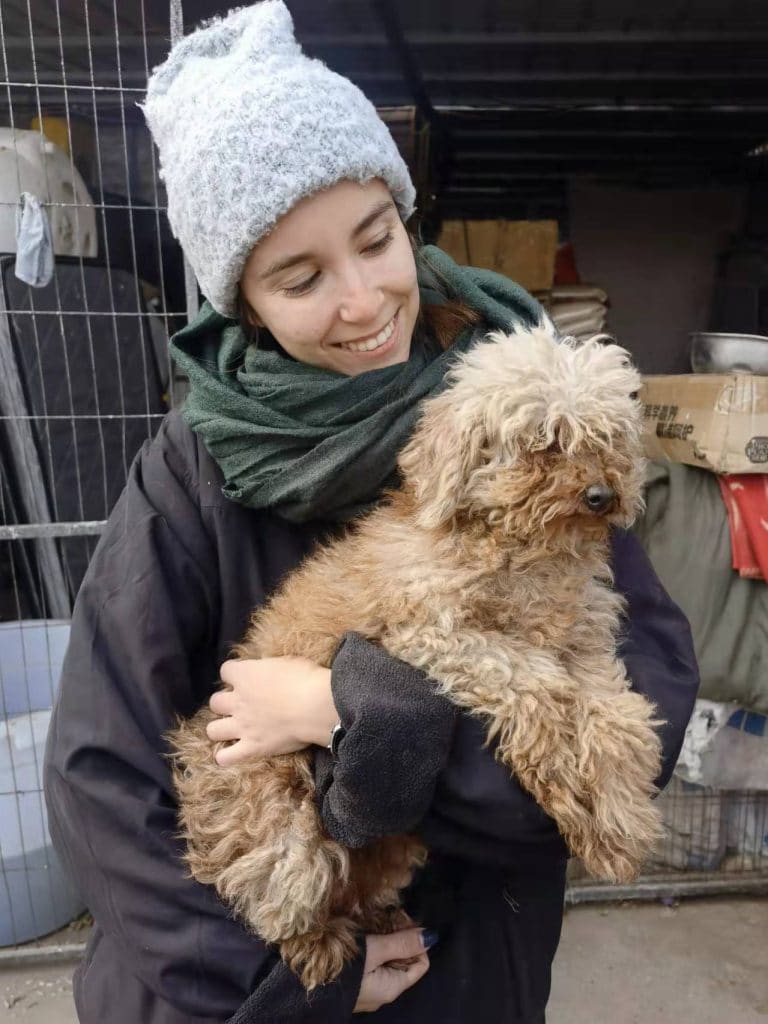 Gonzalez arrived in Beijing last year after a career working in the events industry in her native Spain.
"I've been volunteering at dog shelters for the past eight years and I heard about this organization from a friend," she told CDB.
Within a month of arriving in the city, Gonzalez was regularly visiting Hui's to help with caring for the dogs, as well as rescuing strays and trying to get dogs rehomed.
The organization is mainly run by volunteers but currently has one full-time member of staff.
"Normally when you arrive, there's a lot of cleaning to do. Once the cleaning is done it's time to refill all their water bowls. Then some of the dogs will be walked outside on a leash, or if it's quiet, perhaps they'll be allowed to run around inside the shelter," says Gonzalez commenting on her duties at the shelter.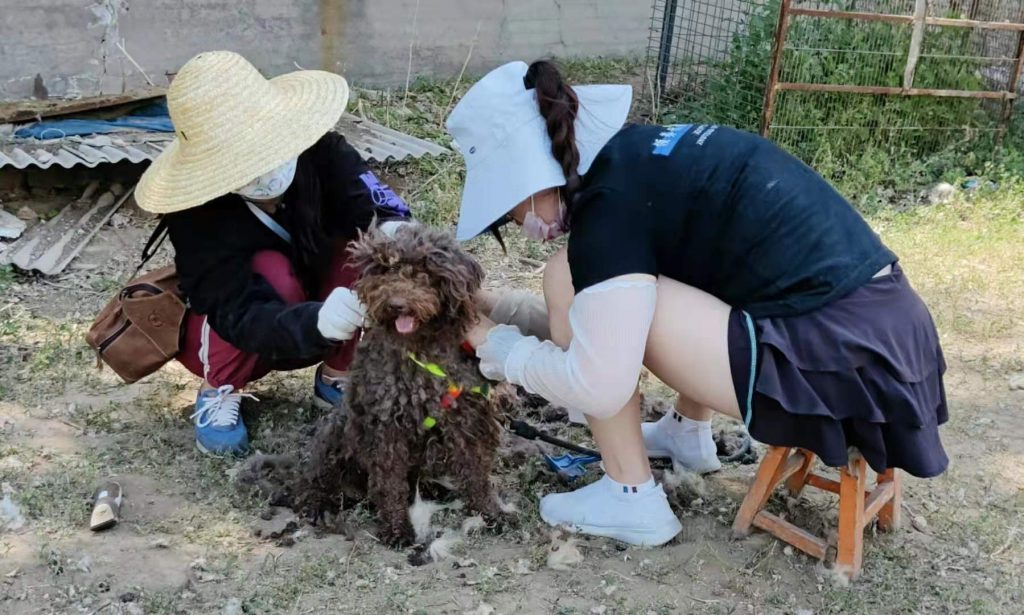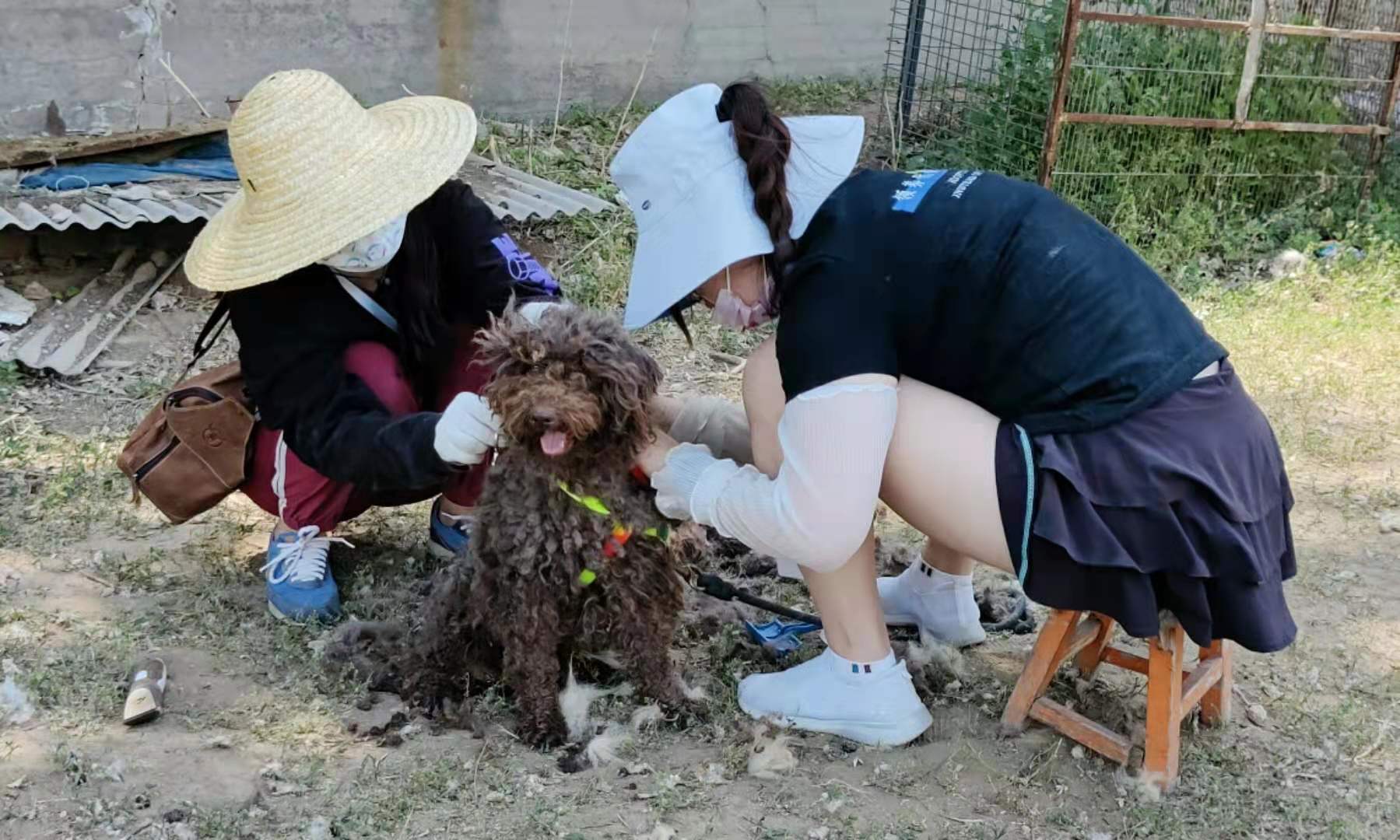 "Of course, the dogs don't really care about the cleaning part – most simply want to spend time with us. So after that's all finished we'll give them some attention."
The care and attention the dogs get is very much part of the philosophy at Hui's. It was set up with quite a simple mission: to provide dogs with the best possible quality of life until they find their "furever" home. The shelter is simply seen as a transit point, not a final destination.
Currently around 60 dogs are housed at Hui's. While this might seem like a lot of animals to take care of, the shelter has faced more difficult situations in the past.
"It's been a bit of a rollercoaster at times. During the summer we had around 150 dogs to look after and suddenly we were told to find a new location as the area was set to be redeveloped. We only had around two weeks to move all the dogs to where we are now – it simply wasn't doable."
Despite the challenges, the volunteers managed to ensure the dogs' needs were put first.
"We managed to get the word out; we held some events and raised some money. Within the space of around one month we had managed to get around 80 or 90 dogs adopted and fostered. It was very gratifying."
But a month after moving to its current site, Hui's Sanctuary faced a new problem – neighbors were unhappy about the noise and the shelter was told to close.
"The dogs had to be moved to different places. We ended up finding fosters for many of them and currently they're sort of scattered all over the place. Now, we're working on installing noise insulation for the place."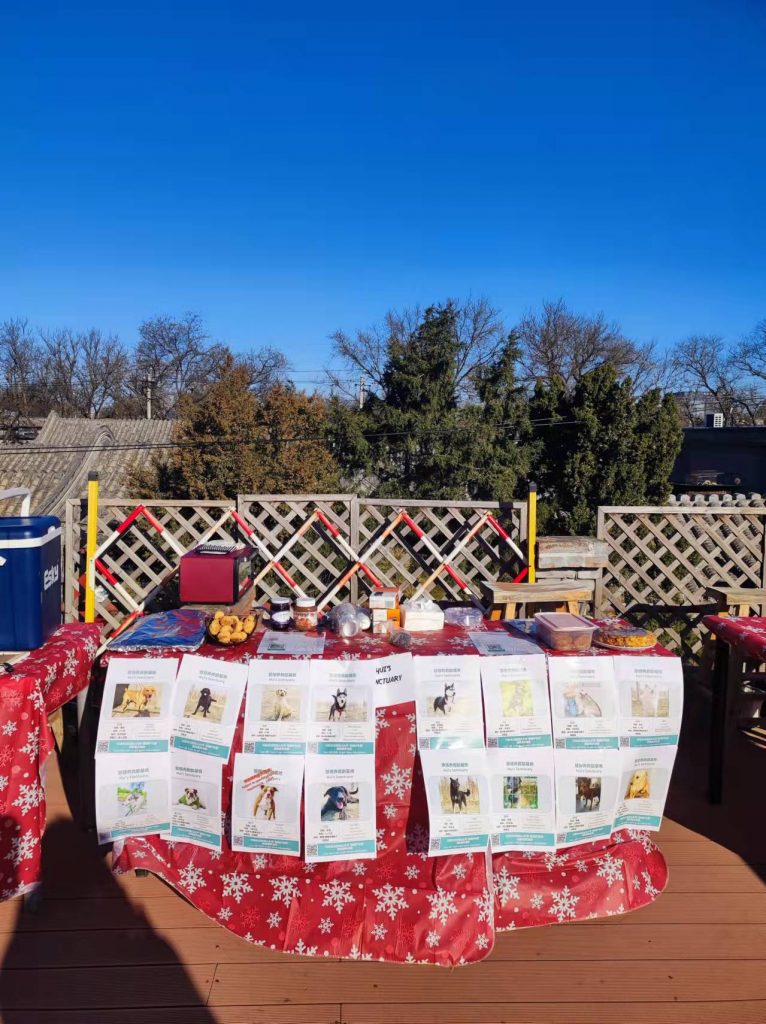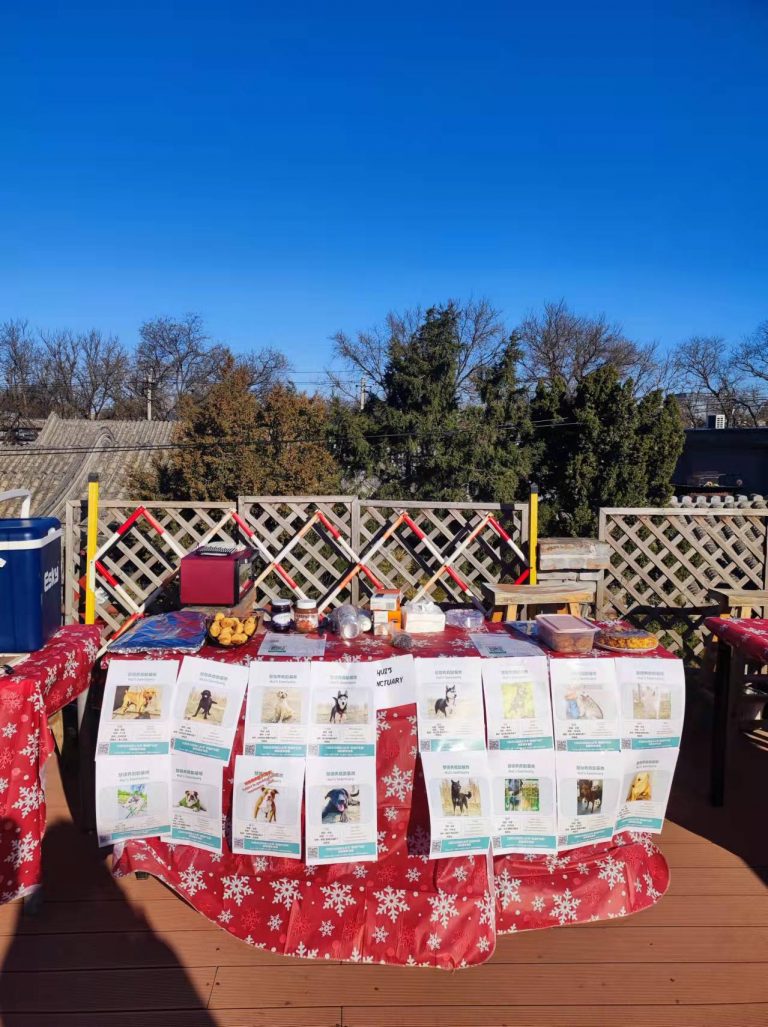 Gonzalez says that the situation is not especially unusual. Animal shelters often have a rather precarious existence and one complaint from a member of the public can cause serious problems.
Most people who have visited Beijing's clean and tidy downtown areas will probably not have encountered any stray dogs, so the sheer number of animals looked after by shelters such as Hui's can seem surprising. But among the shelter's many residents, a few clear trends can be identified.
"There's a lot of smaller dogs that were either destined for the meat trade or used for breeding. In particular, there are usually a lot of poodles. Also, there's the Chinese rural dog. Among the bigger dogs, we have quite a few Labradors and huskies. Often with the bigger dogs, when owners initially get them, they have no idea how big they can become."
The reasons for abandonment vary but the level of care and upkeep that dogs need is certainly one. Bigger breeds can be costly to feed and vet bills for any dog can spiral for some medical conditions. As dogs age and their health declines, some owners simply decide they don't want the hassle.
"Many people don't really know what they're getting into when they get a dog. Sometimes they simply can't pay the bills, but other times it's behavioral reasons – they haven't trained their dog or done any research. The dog then misbehaves and suddenly they don't want it anymore."
Unfortunately, this is also the reason why some adoptions organized by the shelter fail.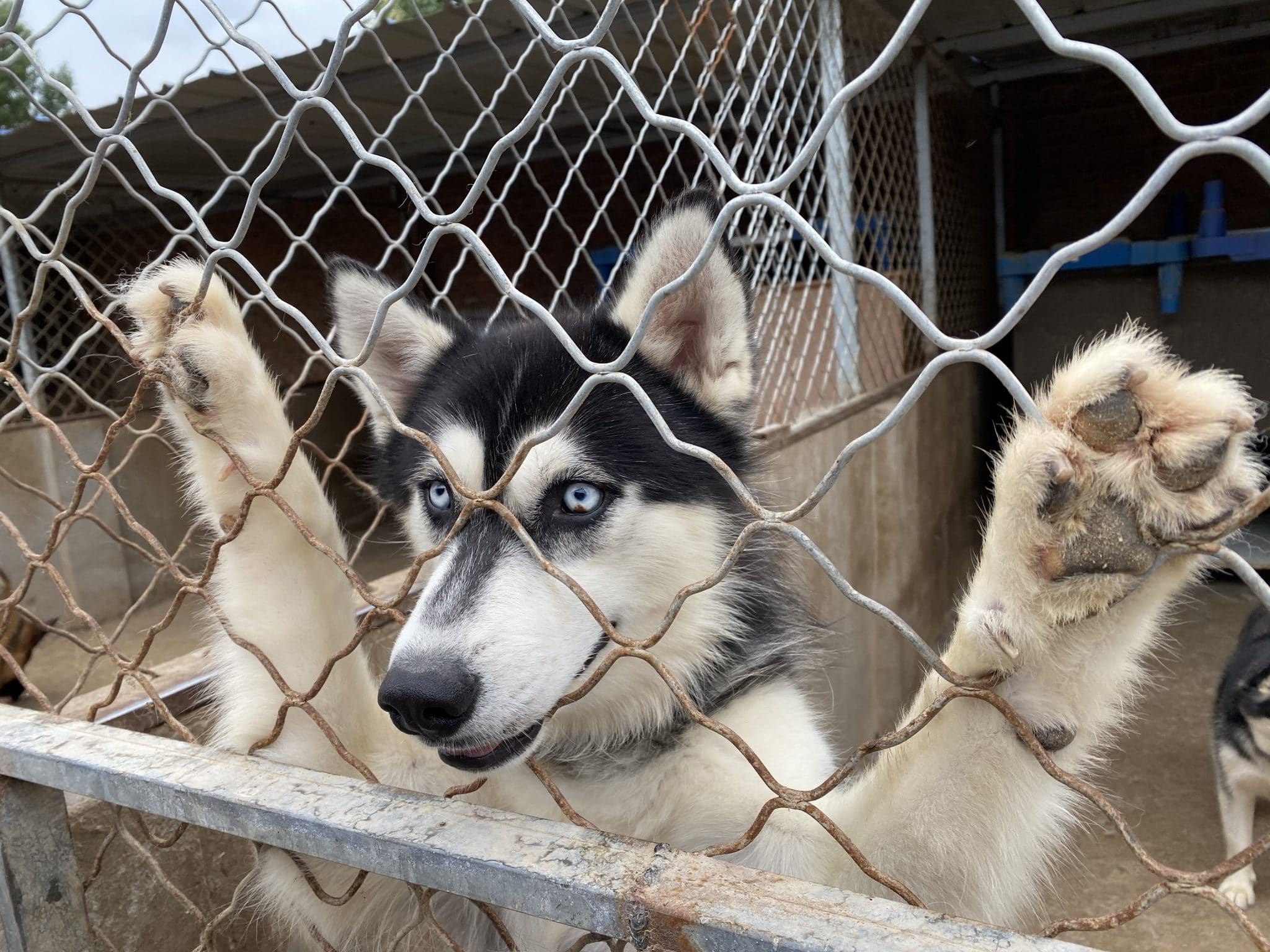 "We've had quite a few occasions when people have come to the shelter; they go through the whole process. We meet them, they meet us, they meet the dog – we might even visit their house. And then they take the dog home. One day later they want to return it because it doesn't know how to go upstairs or it chewed something," she says.
"There's no tradition of having dogs here. People might see them, like them, but it isn't like having a toy. Some people don't know what their needs are."
Gonzalez says that the situation for dogs in China is generally improving, and that many owners are kind and knowledgeable. But unsurprisingly, working at a shelter inevitably means coming across cases of animal abuse – particularly as many of the dogs have been rescued from the meat trade.
Dogs also frequently enter the shelter with injuries – increasing costs and adding to volunteers' workload.
"Before the summer we had a lot more with injuries, like dogs that had been run over and required surgery."
To meet its funding requirements the shelter relies on donations, both from individuals and businesses. The money it raises helps pay for the everyday running costs, as well as buying food and medicine.
For now, the focus at Hui's Sanctuary is simply on finding a solution to the noise complaints. Whether the dogs end up staying at their current site or will need to move again is still an open question. But one thing is not in doubt: volunteers like Andrea Gonzalez will ensure that the shelter continues to operate somehow, somewhere. For Beijing's homeless dogs, they are the difference between life and death.