The number of Chinese firms operating abroad has significantly increased over the past two decades, especially since the start of the "Going Global" policy and the Belt and Road Initiative (BRI). Over time, obstacles and resistance have arisen in some communities impacted by companies and their operations.
One of the key things Chinese companies overseas need to do to mitigate any negative impact is to take into consideration the needs of local communities — in addition to their own agenda, according to Yu Yin, who's currently part of a Hong Kong University research team looking at how NGOs can help promote environmental governance in BRI projects.
Often it involves Chinese companies overseas taking a more inclusive view of local concerns and improving their communication, Yu told CDB in a recent interview.
The ideal relationship, she said, would be one in which the local community affirmed and was able to benefit from the project.
Issues impacting local communities
After years of Chinese companies operating overseas, the social and environmental impacts have become increasingly alarming to the international community. One of the reasons is that many of the overseas projects undertaken by Chinese companies are related to infrastructure construction, which naturally has potential long-term and irreversible impacts on the local environment and society.
Also, when it comes to accounting for the social issues that follow the environmental ones, the subject of responsibility is often unclear, Yu said. For Chinese companies, when they build dams and roads in rural China, for example, they focus only on the construction part, leaving planning, coordination, lobbying and management to local poverty alleviation offices and other departments.
However, some local governments in the BRI countries do not have such institutions and thus lack the capacity to deal with these issues. So neither local governments nor companies know how to prepare for or solve these problems.
"In recent years, we have heard quite a lot of international voices saying that Chinese investments have not yet brought positive development to the local communities, and the relationship of the two parties is tense," Yu said. In some cases, locals who were displaced by the investment are facing difficulties adjusting to the new environment. Elsewhere, construction has ground to a halt or been delayed by strong pushback from local communities.
Judging by previous projects, the reputation of Chinese companies in quality control may be good, but when it comes to the social and environmental problems caused by these infrastructure projects, it has become very controversial, according to Yu.
Some NGOs want to change that and improve China's responsibility for environmental and social issues through a variety of advocacy methods, she said. In fact, the government has also focused on these issues in recent years, by issuing policies and hosting more and more seminars on how to implement higher-quality and greener Belt and Road projects.
The role of NGOs
Despite these efforts, Yu said the role of NGOs in the matter is quite indispensable, as neither local governments nor companies are able and willing to take full responsibility in solving environmental or social problems.
Even for NGOs, this is complicated and requires them to mediate between various stakeholders.
Nonetheless, NGOs with extensive experience in rural development, social work, and public administration have a lot of advantages in identifying local needs and being able to translate them into viable projects that companies can understand and support, Yu continued. Senior company managers must also focus on social engagement, hiring specific officers or experts with sociology, gender and anthropology backgrounds to work on community engagement issues on a continuous basis.
Another approach is to work with industry associations and chambers of commerce to develop training materials and provide training to those organizations, which can then pass the information on to their member companies.
"More and more Chinese companies have begun to see the importance of CSR and ESG in their corporate management and growth, opening valuable opportunities for professional NGOs and sustainability consultants to engage with the company and improve the companies' governance," Yu said.
If Chinese overseas companies comply with the recent guidelines issued by the Chinese government departments, the reputation and quality of Chinese overseas investment and development projects will have some obvious improvements. However, the guidelines are not written into law and companies tend to simply ignore them. So how to boost the effectiveness of these guidelines and policies is something the government needs to consider.
Addressing local needs is essential for global development
Yu's interest in this research topic comes from her personal journey as a veteran international NGO worker.
Yu moved to Thailand with her parents in the early 1990s as a middle school student. She went on to university there, joining several student clubs and taking extensive field trips that opened her eyes to a range of social issues, including post-war security concerns, poverty, unwanted pregnancies and sexual exploitation.
She moved back to China in 2003 and began focusing on the protection of the Mekong River in Yunnan Province. She first worked at the Yunnan Participatory Watershed Management Research and Promotion Centre (Green Watershed), an environmental NGO founded in the aftermath of the 1998 Lashihai dam project by Yu Xiaogang. The project resulted in the flooding of large swaths of farmland in the Lashihai watershed, which is mostly inhabited by indigenous people from two ethnic groups: the Naxi and the Yi people.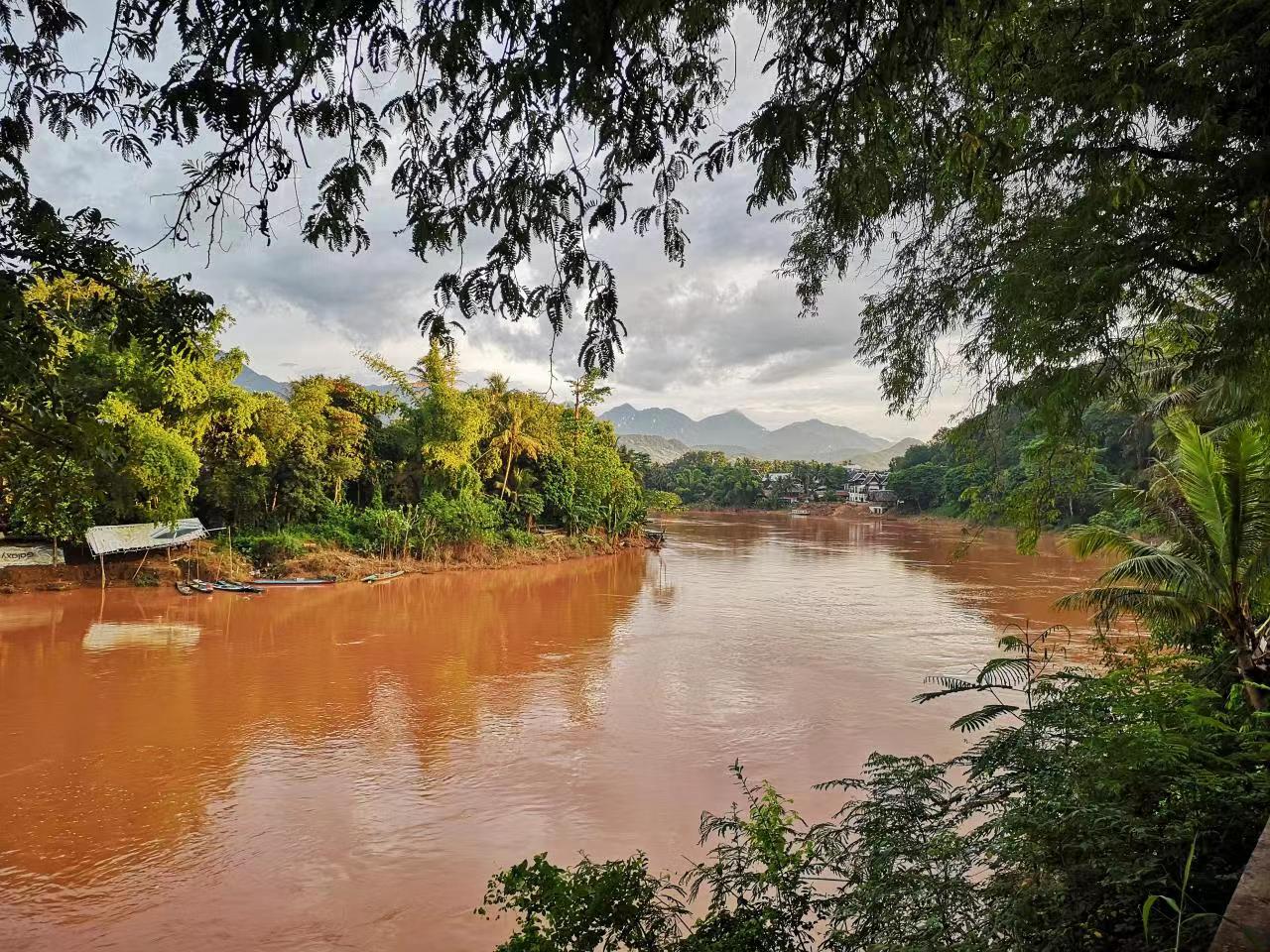 Green Watershed, based in Kunming, capital of Yunnan Province, which was a hub for domestic and international NGOs in the 90s, works with local communities to improve natural resource management, restore and protect ecosystems, preserve biodiversity, promote sustainable livelihoods and build resilience to climate change. During her time there, she saw the difficulties of dam-affected migrants and the deterioration of the watershed's environment. She took part in the beginning of the Nu River Campaign, advocating for the protection of the river – one of the last free-flowing rivers in China – and its freedom from dams.
She has since adopted the principle of taking local communities into account and engaging them in finding solutions for local sustainable development and conservation. She also applied this principle in her later work on Mekong River research, as well as in the coordination of the Global Green Grant Fund's China Small Grant.
One of the misconceptions about river management is that we should maximize the utilization of river resources. But from Yu's perspective, the key is to "maximize the benefits to the rivers' ecosystem rather than the benefits to the dam projects".
She said development plans should consider the impact on the river's biodiversity and indigenous people – particularly those living along the lower reaches. For example, large dam projects should have a mechanism to negotiate with people living downstream on how to share the river in a safer, more environmentally friendly and inclusive way
"Again, I hope when Chinese companies engage in global development projects, they can pay more attention to the needs of local people, respect, communicate and understand them, especially marginal groups with different perspectives," Yu told CDB.
Her vision is to support and advocate China's responsible engagement with the Global South. With the current trend of Chinese NGOs going global, there are plenty of opportunities for Chinese NGOs in facilitating corporate and community relations, working with global civil society to achieve SDG goals, and supporting local sustainable development, Yu concluded. "I'd consider myself a sustainable development practitioner, especially in the context of China going global."