A recent report by Li Qi, a research fellow from the Department of Sociology at the University of Hong Kong, investigates the housing conditions of migrant workers in Shanghai. The report is of value for policymakers and NGOs working in this area who want to understand what they can do better to protect the rights of migrant workers in the future. According to the statistics, in 2017 China had 170 million migrant workers working away from their hometowns, mostly in low-wage jobs. This group are the most vulnerable of all workers in China, suffering from bad working conditions, unpaid wages and above all, unequal treatment on the policy level regarding social benefits and public resources.
The report sums up policies and practices in Shanghai that provide affordable housing for people who do not hold the local household registration (hukou). It is found that migrant workers are often excluded from these arrangements because of the high rents that they cannot afford, as well as the admittance limitations that require them to have social insurance. Most of this type of housing provides a good option for white-collar workers with university degrees, who can afford better living conditons. According to the data from Shanghai's Changning District Public Rental Housing Operation Co., Ltd., as of March 2018, a two-bedroom apartment located on Gubei Road costs 3800-4000 yuan per month (about 50 square meters); while in the Chen Fei Residence on West Yan'an Road, a single-bedroom apartment costs 2200 yuan each month (approximately 30 square meters)
Although the central government has issued several documents to improve the living conditions of rural migrant workers and included eligible migrant workers in the urban housing security system, implementation has generally met with difficulties. Subject to the reality that the social security system is supported and operated independently by local finance departments, the city governments will give priority to ensure the housing needs of residents holding a local hukou. Housing security policies for the migrant population have always involved ranking people into different levels by factors including the nature of their jobs, the length of their social insurance contribution and their years of residence. This makes it difficult for migrant workers to qualify for public rental housing.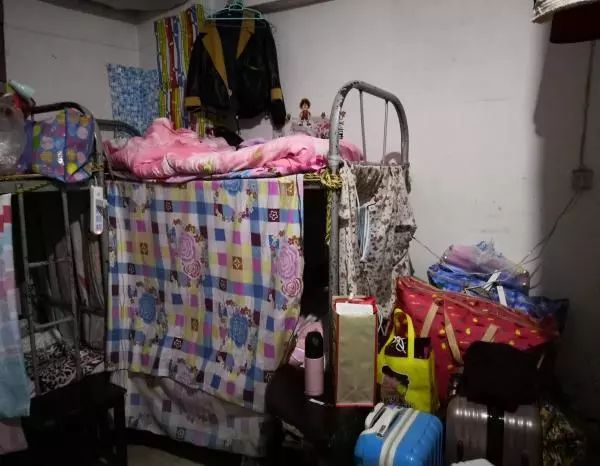 What migrant workers can actually afford are usually the dormitories provided by their employers, rental houses built by villagers in the outskirts of the city, as well as the slums both in the city center and further out. While the dormitories are close to work, workers do not have any privacy in their dorm rooms, which are mostly shared with 3-7 other workers working different shifts; cheap rental housing, although legal, might not qualify them to acquire a "residence permit" in order to get their children into local schools; and slum-like neighbourhoods have long been a target of the urban renewal plan or the plan to "demolish illegal buildings".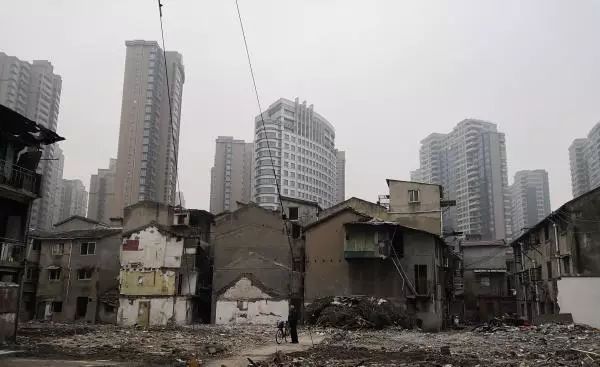 There is also currently a plan underway to control the growth of the population in China's largest urban conglomerations. With the Master Urban Plan for Shanghai (2017-2035), which follows the requirements of the State Council's plan to "strictly control the population of mega cities", China's largest city has also set up a goal of controlling its total permanent population so it does not exceed 25 million by the end of 2020. As of the end of 2016, the permanent population of Shanghai had reached 24.2 million, of which those lacking a hukou were 9.697 million, accounting for 40% of the permanent population. In 2017 the total permanent population of Shanghai was slightly reduced, with a decrease of 13,700 people from the end of the previous year.

The workers that were interviewed for the report were based in one of Shanghai's "urban villages" (a Chinese term indicating a certain type of urban neighbourhood that used to be a village, generally made up of cheap housing inhabited by migrants). They mostly worked as factory floor workers, supermarket clerks, restaurant staff, cleaners and rubbish collectors. The highest monthly salary reported was 5,000 yuan, and the lowest 2,600. Most of them originally lived in another "urban village" in the vicinity and moved to their current place after the demolition of the previous one. However, since there are plans to build new subway lines, they will soon need to find new accommodation again.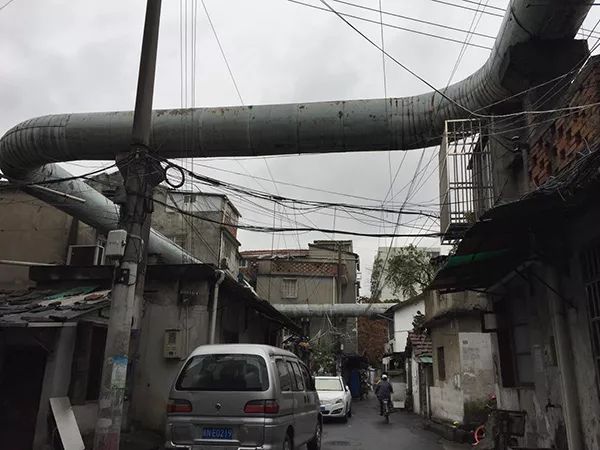 As the management of megacities is undoubtedly a complicated task, it remains a challenge for Shanghai's municipal government to take multiple goals into consideration at once. We have to hope that employers and civil society can both understand the needs of the migrant population, and contribute to improve their housing conditions in the future.