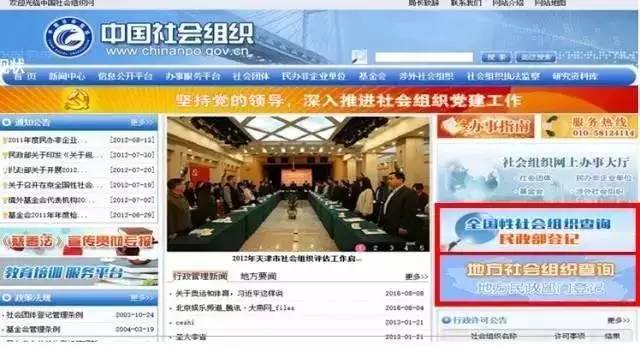 This week, the Ministry of Civil Affairs announced the creation of a public online database that displays information about 700 thousand social organizations across China. The announcement comes as a sigh of relief to many in China in the wake of reports of pyramid-scheme charities and unauthentic organizations. The Ministry hopes that the online platform will increase the transparency of social organizations.
By the end of 2016, there were 332,929 social groups, 358,833 private-run non-enterprise organizations and 5268 foundations in China. These social organizations have made countless contributions to Chinese society. Following the growth of these types of organizations however, many people have begun to worry about the authenticity of their programs and activities. Some people genuinely worry whether these charitable organizations will trick them in the name of charity.
In response, the Ministry of Civil Affairs has established a website that displays information about social organizations, including social groups, private-run non-enterprise organizations and foundations. In addition, the website also provides information on non-governmental organizations and charities. The Ministry has also announced that they hope to improve the website in the future, including the addition of information on annual inspections, reviews, penalties, recognitions, etc.
PC and Mac users can go directly to the website at www.chinanpo.gov.cn. Those using mobile phones can search chinanpogov on Wechat's search bar or scan the QR code below to view all the information.