Recently a video of doctor Wang Chunsheng, who has given vaccinations to children in mountainous areas in Xi'an county, Hubei province, for 38 years, has earned people's attention and praise online.
Doctor Wang is 63 years old this year, and he was re-employed after retirement by the health center of Xi'an county, where he was born and grew up. Back in 1975, a severe measles outbreak occurred in the area and more than 20 children were infected. Wang was an amateur doctor at that time and all he could do was witness how the villagers begged gods and shamans to expel the disease instead of accepting doctors' help. Tragically all of the infected children passed away later, which was a terrible shock for him. Three years later, Wang became the only doctor administering vaccines in the county. In the past 38 years, he has walked over 100,000 kilometres to visit all the villages and administer vaccines to more than 6,000 children.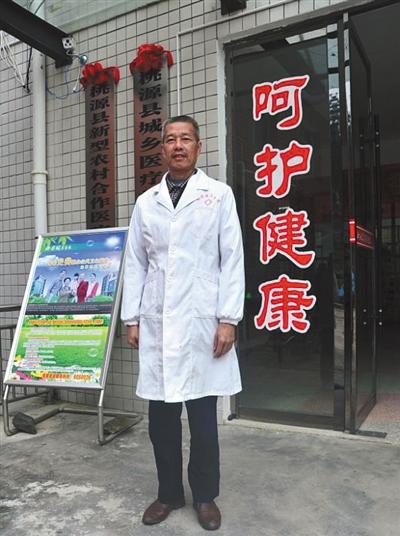 Wang remembers that when he first started this job, there was no road or highway in the mountainous area, where the mean altitude is above 560 metres. He had to carry vaccines to visit each family and walked more than 30 kilometers a day. However, in Wang's mind, the most difficult part was to persuade parents to accept vaccinations and let their children receive them. When he first walked into the region, villagers completely refused Wang's suggestions. In fact, they thought the idea of giving an injection to a child was ridiculous and avoided him. Wang soon realized that rather than providing vaccines, spreading the notion of the importance of epidemic prevention and control was far more urgent. Since then, he always brought educational materials and patiently talked to every family about epidemic prevention measures. Nowadays, years later, every villager knows Wang and always welcomes him warmly.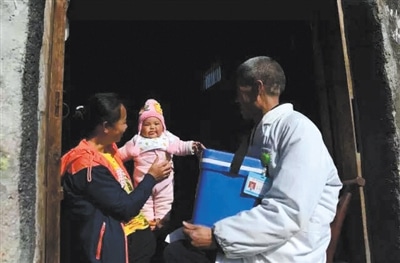 According to official data, over the past 10 years there has been no single case of measles, epidemic encephalitis B or meningitis taking place in Xi'an county, and there have been no major infectious disease outbreaks or public health emergencies occurring either. In recent years, children's immunization coverage in Xi'an county has remained over 90% and the rate of safe vaccinations has reached 100%.