Editor's Note
The author of this article, Chau Ho, is a freelance consultant on sustainable development in Asia. She is a Sinologist and has worked in Myanmar, where she has supported international and local development projects in the banking & financial, energy and educational sectors. The views and opinions expressed in this article are those of the author alone.
COVID-19 is shaking the world, and nations are having to cope with negative impacts caused by their systemic weaknesses. China and Myanmar, as separate nations, are facing their own challenges during the pandemic. However, as partnering countries of the Belt & Road Initiative (BRI), China and Myanmar should adopt a sustainable form of cooperation in order to avoid putting complex investment projects at risk. The bilateral mega infrastructure projects of the so-called China-Myanmar Economic Corridor (CMEC) have the potential to become flagship projects for a promising partnership. However, Sino-Myanmar cooperation is facing long-lasting difficulties. Therefore, conflict management has become a focal point as COVID-19 has potentiated the urgency to forge ahead with the adaptation and transformation of a more resilient Myanmar.
China is currently recovering from COVID-19, while Myanmar is still under shutdown. Though there is hope that the first COVID-19 outbreak in Myanmar will remain under control, solidarity is seen as a key by the United Nations to successfully take control over the pandemic. António Guterres, Secretary-General of the United Nations, has pleaded on that account for multilateralism, prompting for coordinated solidarity among the global community. Unless individual states show a will to take over responsibility for fellow countries, there will be growing hardship caused by COVID-19.
China is in the midst of getting back to its 'new normal', with the economy restarting. Uncertainty is still prevailing and Chinese people are anxious to see how other countries are struggling to contain the virus and what socio-economic consequences could follow. There is high awareness about the interdependence of all national players in this global pandemic. How shall China move further internationally in times of COVID-19 and beyond? The world has experienced the downsides of globalization. Economies – including the Chinese economy – are facing growing pressure to rethink their global activities.
After the Covid-19 pandemic, governments and private entities should restructure their systems and ways of operating. China is one step ahead and already entering a new phase with mid-term goals requiring well-planned execution to boost its economy, ease COVID-19's long-term damage, strengthen existing structures but also restructure foreign policy, whereas Myanmar's system in particular lacks a buffer for human and social capital, institutions, communities, production processes or investment partnerships to cope with the damaging effects of COVID-19.
China is eager to transition its investment projects in Myanmar from the conceptual stage to concrete planning and implementation. When the Chinese president visited Myanmar in the beginning of the year, he reportedly aimed at reinvigorating stalled infrastructure projects. Despite several memorandums of understanding and agreements being signed with Myanmar's leaders to speed up the development of the China-Myanmar Economic Corridor, negotiations are complicated. There is a metaphoric gap between the Chinese and Myanmar parties that has its roots in a lack of familiarity between the two nations. The Government of Myanmar is cautious alongside its de facto leader Aung San Suu Kyi, who has stressed that mutual respect and understanding are keys to bilateral ties – a request for Chinese solidarity with Myanmar.
China can be an integral part of the solution by showing flexibility in policy in times of conflict and by strengthening its foreign policy in support of and together with Chinese civil society actors in Myanmar. Sustainability advocacy from Chinese NGOs can tackle dissent within current Sino-Myanmar projects. Lobbying by means of building intercultural bridges will create familiarity and trust among stakeholders. COVID-19 has shown the world the devastating consequences of weak and unsustainable socio-economic structures. The 'new normal' of collaboration between China and Myanmar will profit from the joint work of Chinese and locally-based NGOs to lift Sino-Myanmar cooperation to a resilient level.
Below we will look into present-day Myanmar and recent China-Myanmar cooperation. We find it important to identify what role civil society has played so far and how Chinese NGOs can make a substantial impact in Myanmar.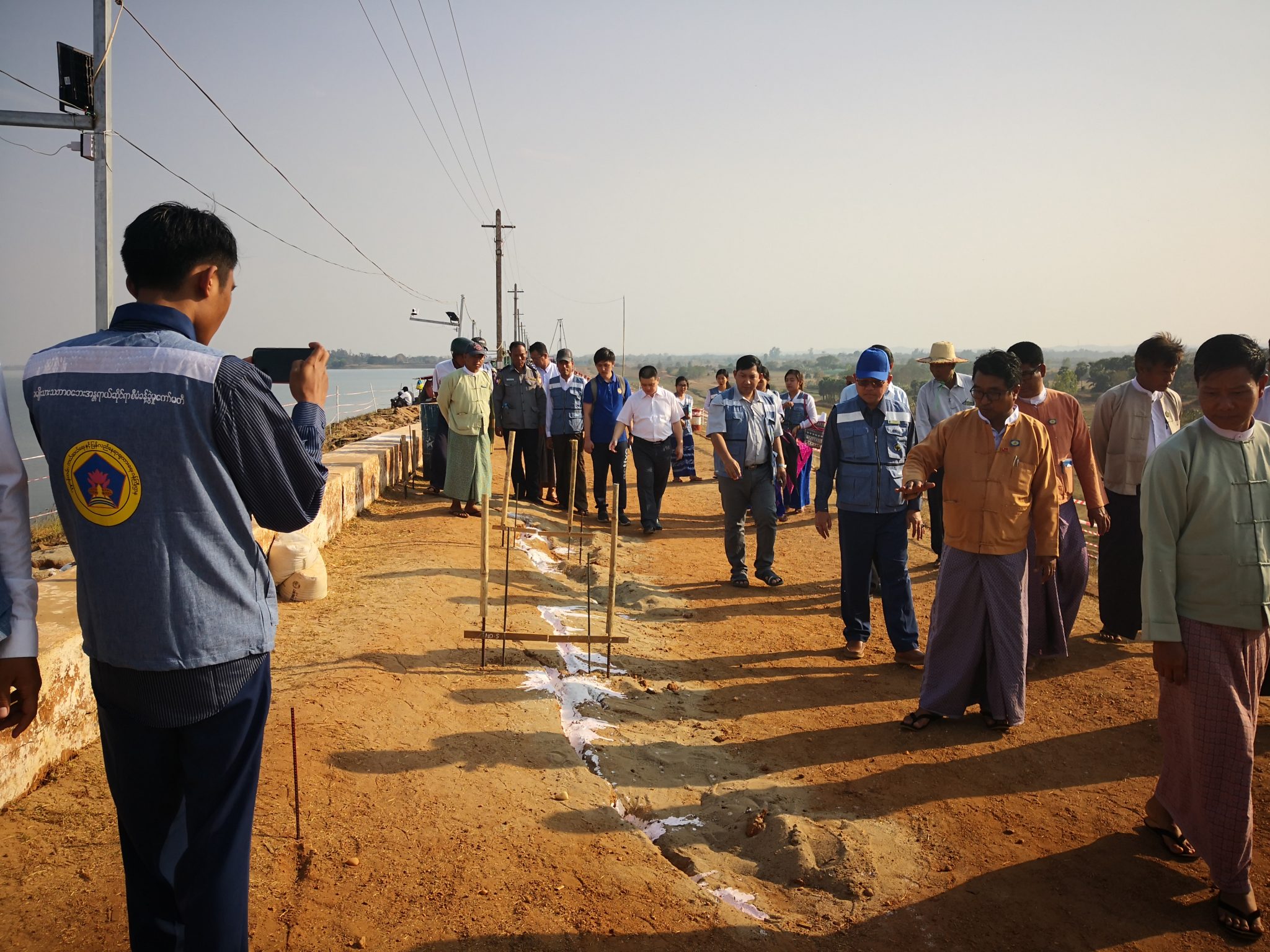 The China-Myanmar Economic Corridor is a joint initiative within China's BRI. China is Myanmar's second biggest investor. Myanmar is a key partner within the BRI and borders China's south. As the largest country in mainland Southeast Asia by area, with a population of around 54 million people and more than 2000 km of shared border with China, Myanmar's geostrategic location and prospects for regional trade are compelling. It has the highest rates of economic growth in the Asia-Pacific region. According to World Bank data prior to the COVID-19 pandemic, economic growth for Myanmar was projected to increase to 6.3% in 2019/20 and 6.4% in 2020/21. Due to impact of the pandemic however, economic growth is expected to decline to 2-3% in 2019/20.
There are some rays of hope for Myanmar and its neighbours in the region, as their economies may recover next year with growth rates of 4-6% provided that severe domestic COVID-19 outbreaks can be avoided. With the trend towards China restructuring its global supply chains in the near future, Myanmar alongside Vietnam and Mexico is seen as being able to profit from the new economic orientation.
Foreign Direct Investment (FDI) is crucial for Myanmar's economic development. Regional armed conflicts and the internationally criticized Rakhine crisis in 2017 have weakened Myanmar's prospects as a recipient country for FDI inflows and for multilateral cooperation. In particular, Western countries are reluctant to invest in Myanmar. Asian investors from China, Japan, Korea and Vietnam are less likely to draw a direct line between economic engagement and political risks. Furthermore, structural reforms are required – not only to stimulate infrastructural investment but also to improve business operating conditions to create a more enabling environment for investment in Myanmar.
Myanmar was closed off for 50 years during military rule. When Myanmar opened up in 2011, this was followed by a landslide victory for the National League for Democracy (NLD) during the elections in 2015. Since then, Myanmar's economy has grown rapidly and a competitive local and international NGO sector with development agencies and an active civil society has been established. Myanmar is a religious country that is around 90% Buddhist, while the remaining 10% of the population consists of Christians, Muslims, Hindus and others. As charity and philanthropy are widespread, Myanmar's culture is often regarded as very giving and kind. Donations in various forms and other acts of humanity are essential in local society. Myanmar's Buddhists follow the Buddhist Laws of Karma, according to which every action has a reaction. In other words, the energy generated by a person now will affect them some day in the future. Not only individuals but also companies in Myanmar, including foreign businesses, are now trying to be 'good', implementing CSR activities with a focus on charitable engagement, and sometimes even achieving sustainable results.
Development work in Myanmar has also realized that the facilitation of the private sector's development can be remarkably impactful. Local business development can leverage effects for the country's economic development across levels and sectors. A Community Development initiative can simultaneously generate a positive impact for the business of target individuals and their households, their neighbours and the whole village and district. The creation and continuity of local ownership within target communities is crucial for sustainability. Several private sector development programs funded by European, American and East Asian agencies and NGOs are putting their focus on support for local governance and ownership development. Public-private partnerships have the potential to sustainably incorporate established foreign companies in development work as well.
Regarding the work of Chinese NGOs in Myanmar, there have been several projects with a philanthropic and humanitarian focus and some with a focus on sustainability. Blue Sky Rescue Myanmar, the China Foundation for Poverty Alleviation and the Global Environmental Institute are perhaps the most notable Chinese NGOs operating in Myanmar. What they have in common is their lower profile compared to the highly visible Western NGOs and governmental development agencies in Myanmar. Japanese, Korean and Chinese aid tends to be less intertwined with Myanmar's international development community.
Blue Sky Rescue (BSR) is an organization committed to providing emergency rescue for disasters and accidents, humanitarian aid to victims, and promoting knowledge of disaster prevention and mitigation. BSR started its interventions in Myanmar in 2014 with support for capacity building, for instance by conducting trainings for medical care, fire control and search and rescue. Besides, BSR has provided relief aid, for instance via avalanche rescue and flood relief in cooperation with Myanmar's government departments. The Coordinator of Blue Sky Rescue Myanmar, Mr. Liu Wei, has been based in Myanmar for nearly two decades. As he reported to us, Blue Sky Rescue Myanmar has mainly donated medical equipment to the Ministry of Social Welfare, Relief and Resettlement during COVID-19. The NGO has also facilitated trainings at local schools to improve hygienic behaviour. A mission of the Blue Sky Rescue team from China to Myanmar has not been needed yet, as Myanmar has been spared from a severe COVID-19 outbreak so far. Since the end of 2019, BSR has been registered as a foreign NGO in Myanmar. This registration process has taken around two and a half years – which is standard duration in Myanmar.
The Global Environmental Institute (GEI), which just started its operations in Myanmar in 2018, is implementing projects fostering ecosystem conservation & community development. The Chinese NGO aims to enhance Myanmar NGOs' capabilities in community-based conservation and development in areas including Sagaing and Bago Region and Shan State. Myanmar is one of the world's most disaster-prone countries, exposed to multiple hazards including floods, cyclones and earthquakes. Thus, demand for improved disaster and climate-resilient infrastructure is high. GEI is currently seeking out cooperation with the private sector, for instance through energy-related initiatives. Additionally, GEI is currently exploring opportunities to jointly address transboundary, illegal wildlife trade with the Wa minority and stakeholders from Shan State focusing on Myanmar's border trade with the Chinese Yunnan province. As GEI is based in Beijing, they had to pause on-site operations in Myanmar due to COVID-19. However, they still managed to donate medical equipment to affiliated Ministries and local NGOs via local partner organizations.
There is a positive trend for Chinese civil society engagement in Myanmar. Their needs-oriented approach has the potential to sustainably address weak structures and Sino-Myanmar conflicts in border regions, in resettlement issues with investment projects, or in the environment. Under the framework of the China International Development Cooperation Agency (CIDCA) and within the frame of BRI activities, there is a great demand for Chinese civil society to bridge gaps. In order to establish Sino-Myanmar flagship projects, stakeholders have to position themselves better by bringing in Chinese NGOs. Increased resource acquisition support from the CIDCA would enable Chinese NGOs operating abroad to tap their full potential. Funding and enabling development policies can empower experienced Chinese NGOs to add value to the Chinese model of foreign development aid in Myanmar.
Nonetheless, official development assistance from experienced non-profits in Myanmar is no guarantor for sustainable success. The Peace Process of Myanmar – unresolved up to the present – is an example where the effort of external parties has not led to long-term conflict resolution: foreign support to the Myanmar government and military for border conflicts in Rakhine, Kachin and northern Shan State has been a sensitive topic. Myanmar's peace process is highly complex and shadowy. The parties involved come from different minorities, parties and communities, with different interests and oftentimes invisibly interconnected. The neutrality of advisors and donors within the peace process was not always given. Interference through technical and monetary assistance, for instance the supply of military hardware and technical training to the United Wa State Army, the Ta'ang National Liberation Army, the Kachin Independence Army and other armed groups, or governments' cash donations to the National Reconciliation and Peace Center or the Joint Ceasefire Monitoring Committee as support for the peace process have received criticism and distrust from stakeholders. External facilitation attempts might even have added fuel to the fire. On the other side, the Myanmar government has an exceptionally sensitive stance regarding humanitarian issues. They are being closely watched by the international community.
Therefore, critics have concluded that the peace process is better left to be resolved by internal stakeholders. However, a prompt end to the conflicts seems unlikely. The NLD is inclined to close down camps with internally displaced persons in Rakhine and Kachin state and send the people back home. Many locals consider this plan a strategic approach to appease the Western world rather than one based on actual improvements in the conflict situation or feasibility aspects. Substantial progress in the peace process or the Rohingya conflict is not expected to happen before the upcoming general elections, scheduled for the 8th of November 2020. There are prospects that the elections could de-escalate the conflict. Ethnic political parties are expected to perform strongly in the upcoming elections. They might even win control over some sub-national parliaments.
One striking aspect of many of Myanmar's conflict situations is the following one: there is a strong correlation between low human capacities, weak economic development and areas prone to internal conflict, such as in Kachin and Rakhine State. Many conflicts in Myanmar are driven by bad investment projects and approval procedures, which are complex and non-transparent, as well as by poor economic governance. This insight should lead to urgent action. Local bureaucrats should work on industrial policies to push for responsible business approaches within the private sector. This includes the need to recruit more talents, but also on the other side to favour foreign and local investment partners who want to actively build resilience through sustainable business approaches in Myanmar.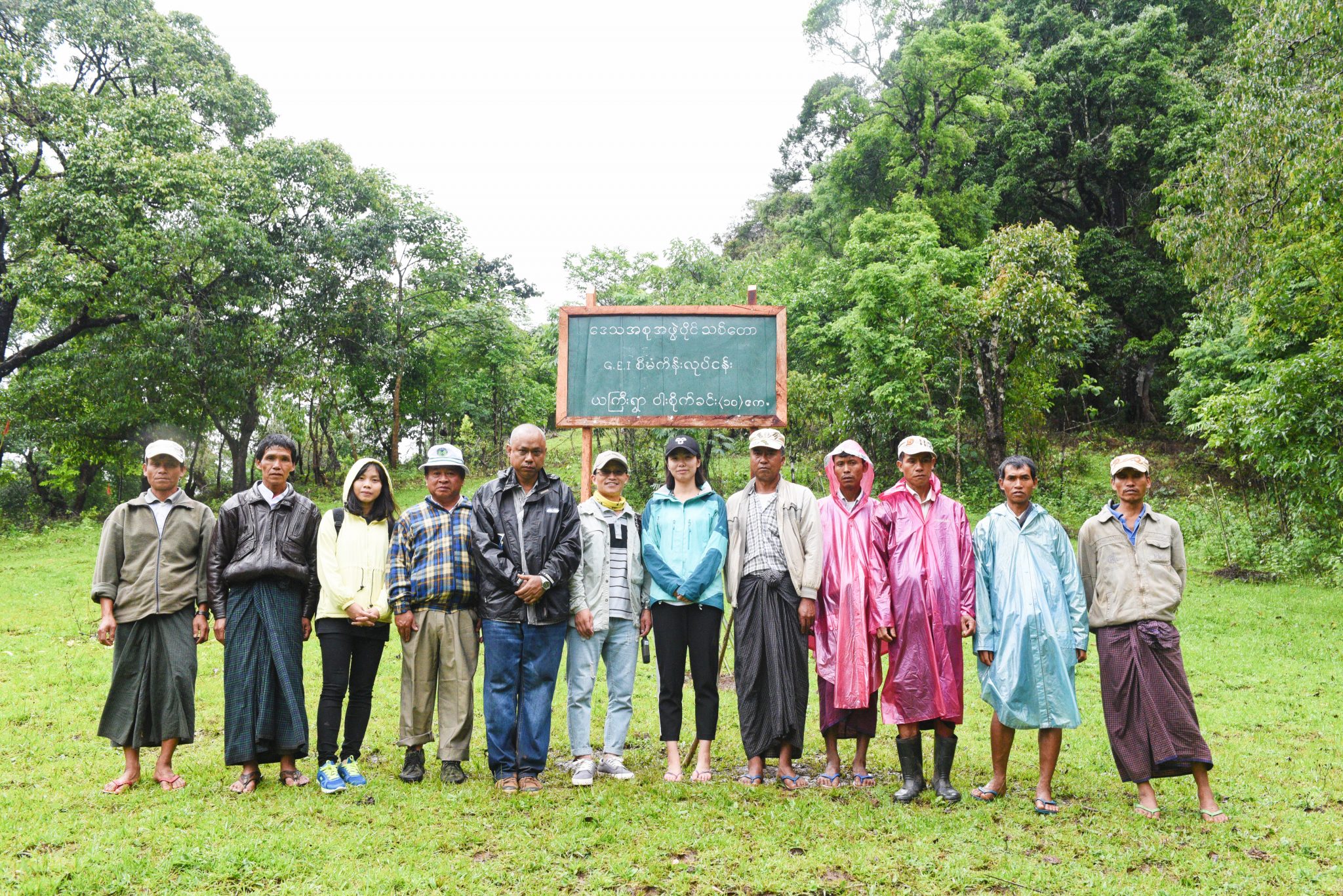 GEI and local partners visiting a community conservation area in Ya Gyi Village
Foreign investment is highly welcome in Myanmar. Accordingly, China's growing economic activities have been setting the focus on Myanmar's development through investments in trade and business within the BRI. However, mega projects such as the Myitsone Dam or the Kyaukphyu Special Economic Zone (SEZ) deep-sea port project have faced disruption followed by suspensions or delays in negotiations and implementation. Conceptional negotiations of such Sino-Myanmar infrastructural projects have been criticized as not transparent and long-winded. The credibility of the Government of Myanmar is at stake in cases of publicly perceived mismanagement of investment projects. Moreover, lack of communication can fuel skepticism and fake news, and it does influence the mood of the population towards Sino-Myanmar cooperation.
The Kyaukphyu Special Economic Zone is a central component within the CMEC. The Kyaukphyu deep-sea port project can be considered to be a mega-project, both in size and complexity. Kyaukphyu is a major town in Rakhine State, located on the Bay of Bengal coast. Kyaukphyu could act as CMEC's maritime gateway, therefore it possesses high economic and strategic value for China's BRI. It provides Yunnan province with access to the sea and further can strengthen China's presence in the Indian Ocean. Shorter routes for China's imports from South Asia, West Asia and Africa to Mainland China can be ensured this way. Moreover, China's dependence on the Straits of Malacca and the South China Sea can be reduced with the CMEC. Apart from that, Myanmar does recognize the potential benefits of the CMEC projects for its development. Myanmar's underdeveloped infrastructure is a major weakness for economic growth. This deep-sea port is expected to upgrade transport and logistics, boost trade activities and strengthen interconnectivity while creating new jobs in Myanmar and the region.
Major concerns of the Kyaukphyu port project are its high cost and economic viability. Time-consuming renegotiations led in 2018 to a downsizing to a total investment of 1.3 billion USD estimated for the first phase. Costs have been trimmed by 80% and the China-Myanmar holding ratio has been altered from 85:15 to 70:30. Myanmar insisted on a hard bargain in order to establish project terms better suiting its interests and development priorities. Things are moving slowly. This is partly due to bureaucratic red tape, inadvertently slowing down decision-making in Myanmar, but also tied to the culture. Local negotiators tend to assess their counterparts as fishy if they push for fast decision-making.
A strong lobby in Myanmar is also pushing for the enactment of legal safeguards (compensation, resettlement etc.) for affected farmers and fishermen before the project's implementation is sped up. Rights activists, local fisherman and farmers are raising concerns on the environmental and social costs of the project. They fear that fishing restrictions and land acquisition imposed by the government will result in loss of the local communities' livelihood. The progress of the Kyaukphyu SEZ is happening under the watchful eyes of not only the Rohingyas, but all the people of Rakhine State, who see their status and prospects as directly connected to the Kyaukphyu SEZ activities. Due to the Rohingya conflict, a depoliticization of the Kyaukphyu projects does not seem possible.
Lack of transparency during the consolidation phase has resulted in distrust among stakeholders as well as with international observers. The Government of Myanmar is in a delicate situation, needing to solve lingering official unease regarding the Kyaukphyu SEZ scheme. In addition, the complex conflict dimension with stakeholders including investors, policy makers, ethnic armed groups, civil society representatives and local communities does require a strategy of solidarity.
Prior to COVID-19, the Kyaukphyu SEZ central body had been coordinating the assessment of the environmental and social impacts of the port project. Furthermore, there were ongoing negotiations between the China International Trust and Investment Corporation, the Chinese-state firm leading the project and the Ministry of Planning and Finance of Myanmar regarding the transition documents. The construction of the port is expected to start after the finalization of the environmental and social impact assessment (EIA). The findings of the EIA and in particular its subsequent actions will be of major significance for both the future of Kyaukphyu port and long-term Sino-Myanmar cooperation.
Issues still to be addressed regarding the Kyaukphyu SEZ projects, such as compromising on environmental impact, and the management of resettlement and internal conflict in Rakhine State, clearly reflect Myanmar's development status. Myanmar is not a stable investment location yet. Foreign investors in Myanmar should bear in mind the Government of Myanmar's Sustainable Development Plan (2018-2030), which consists of three pillars: Peace & Stability, Prosperity & Partnership and People & Planet. Myanmar is obviously not purely focusing on developing a stable and growing economy with improved job creation opportunities, but also prioritizes peace, human resources & social development as well as natural resources & the environment.
Foreign investors have to realize that exclusively short-term, profit-oriented investments hardly have any future in Myanmar. Instead, it is important to develop transparent long-term investment plans with a focus on sustainable growth and local ownership. Myanmar is creating an enabling investment environment for FDI, however weaknesses in soft and hard infrastructure will require investors to support Myanmar's human capacities in operating areas and build resilient and reliable supply chains in order to mitigate risks. Moreover, any investor, no matter if local or foreign, who wants to smoothly operate in a local community needs to gain a so-called 'social license to operate'. The social mood and people's perceptions play a key role in driving acceptance and behaviour.
Discussions have started in previous years about how development agencies, for instance the UNDP and international NGOs, can support Chinese NGOs to go abroad and mediate with Chinese companies operating overseas along the South-South Cooperation. Such concepts can lift Chinese state-owned enterprises or smaller companies operating in Myanmar to another level, since many of them lack experience of working abroad, and Myanmar and Chinese working and social cultures can differ substantially. This issue has to be taken seriously. It is time to realize that non-profit and for-profit work in Sino-Myanmar cooperation can complement each other in an amazing fashion. Civil society and business actors from China and stakeholders based in Myanmar should engage to improve communication and transparency, so that investors understand stakeholder risk and local concerns. The Myanmar Centre for Responsible Business (MCRB) is a Yangon-based initiative of that kind which encourages responsible business activities in Myanmar, and has inter alia facilitated multi-stakeholder discussions involving business, civil society and government and sharing of information about current and proposed investments in the Kyaukphyu area, including investments associated with the Kyaukphyu SEZ.
There is a wide range of possibilities for Chinese NGOs to sustainably engage in Myanmar if their mission is explicitly requested by the Myanmarese side and tailored to its needs. A coordinated cooperation of equals with local actors increases the chance that interventions are accepted and actively supported by involved stakeholders and target communities. Local ownership is key for sustainability. Therefore, it is important to trust local staff and partners and promote their personal accountability. Sometimes it can be challenging to find suitable incentives to keep staff and partners committed and focused if these groups don't see themselves as capable of acting.
Knowledge is power, but it is lacking in Myanmar. Thus, Chinese NGOs can facilitate capacity development. Weak structures in Myanmar hinder many sectors, such as the educational, health, agricultural and banking & financial sectors from driving sustainable development. Chinese NGOs can offer technical and advisory services in partnership with local and foreign stakeholders in order to pool expertise, leverage effects and avoid overlapping efforts. Such cooperation can create increased visibility for Chinese NGOs within the international development community, leading to improved trust and credibility, locally and internationally. Furthermore, Chinese NGOs can get better access to international funding, if they choose a cooperative and transparent approach. Taking a multi-level approach can enhance sustainable impact in Myanmar, therefore it is advisable to seek out cooperation with local governments and communities but also to focus on meso-level actors such as academia, associations or village development committees in order to leverage resilience by developing human capacity and strengthening existing structures.
Chinese NGOs operating abroad largely rely on private donations, membership dues or international grants. Funding from the Chinese government is sparse. Chinese foreign policy tends to underestimate the potential of Chinese NGOs working abroad. Their local reach, knowledge and networks can leverage effects for private sector development within the BRI, risk management during COVID-19 and for Sino-Myanmar intercultural communication.
Communication is another bottleneck for Sino-Myanmar cooperation. Communicational tools are limited. The facilitation of mutual exchanges in politics, education and academia, and science or culture can be boosted twofold. Increased people-to-people exchanges can firstly improve mutual interest, familiarity and trust between the people of China and Myanmar. This will secondly form a stronger base and sensitivity to cooperate and better cope with conflicts. Chinese NGOs can serve as medium for foreign stakeholders to understand local conditions. For instance, Chinese NGOs can act as a platform which connects stakeholders from both countries, and assists Chinese companies to extend their network with trustable contacts in Myanmar and vice versa. Or Chinese NGOs can act as consultants for Chinese companies on local environmental policies and labour standards. Language barriers and diffidence are still obstacles for smooth Sino-Myanmar cooperation. The community of ethnic Chinese in Myanmar should also be encouraged to mediate for improved intercultural communication and the establishment of a stronger Sino-Myanmar cooperation network.
Both China and Myanmar can safeguard a stronger base of mutual understanding and trust with the assistance of their respective civil societies.
COVID-19 has opened a new chapter for Myanmar to grow along with Chinese NGOs and locally operating Chinese companies, as responsible business approaches have become more potent and urgent for the corporate, globalized world. An increased commitment of business actors towards Chinese civil society alongside local and international NGOs and the government will merge networks, mediation tools and local knowledge, helping to solve environmental issues and find good strategies to address socio-cultural differences in business. This is key for social advancement. If Sino-Myanmar approaches follow UN Global Compact goals and other international guidelines and standards, they will fundamentally gain credibility. China can proactively become part of the solution by showing solidarity in its actions with Myanmar. Myanmar is looking for investment partners who are reliable and understanding allies – who act as friends. If ongoing Sino-Myanmar projects are not handled solely as economic cooperation, meaning not simply as transactional interactions but as relational ones, this will develop and consolidate the bond between the two countries. China's foreign policy, working in concert with its NGOs, can pioneer holistic approaches in Myanmar and set an innovative and responsible example for the world.