Tianjin Radiant Banyan Development Centre for Children with Special Needs mainly treats children with autism spectrum disorder (ASD). It's currently home to around 40 children. In order to better understand ASD and what the center does, CDB interviewed its chairperson, Hu Yunting.
The center is funded by Hu and her partner, although it also qualifies for government subsidies.
Hu revealed that she entered the field for three different reasons. Firstly, her role as a mother. Secondly, the encouragement she got seeing her friend struggle, overcome, and succeed in this field over the years And thirdly, her niece, who was diagnosed with autism at the age of two but has thrived despite her condition.
"Seeing the differences we can make is what got me into this field of work," she said.
The center was appointed as one of the certified and subsidized facilities in Tianjin by the local government in 2020. Before it was established, most staff members had at least five years of experience taking care and providing rehabilitation services to children with disabilities. During those years, each had helped to promote understanding of autism and helped hundreds of children and families.
Autism and how to identify it
"Usually there is a myth when it comes to autism. In recent years television shows like Good Doctor have helped to idealize people with the condition," Hu said. She argued that many programs create an image of autistic people as having extraordinary abilities, which is not always the case.
"Autism is a genetic disorder, which cannot be 100 percent treated. We don't call it a disease. It is more a disorder and can sometimes even be overlooked," said Hu. She pointed to "interactions" as being one of the key differences between neurotypical and autistic children. "These children focus more on physical things than human beings, which often leaves them with a lack of human interaction," she said.
"The early symptoms actually differ from one child to another. But the core symptoms are a lack of speech development and little social interaction."
Along with the two symptoms outlined above, Hu said that parents should look out for various signs at different stages of development. Signs include, at 6 months old, no distinctive smile or happy emotions; at 12 months old, no expression of single-syllabled words; at 24 months, not being able to copy or repeat phrases and words. Symptoms such as these are worth investigating further.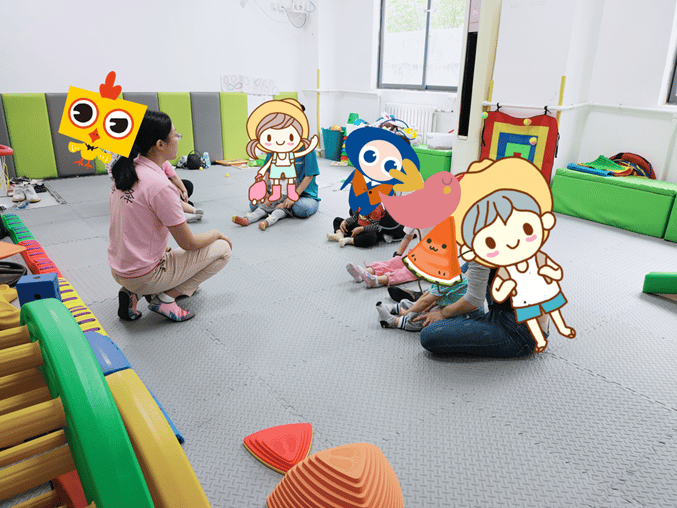 "The earlier you find out, the earlier you can start treatment and get help, which will ultimately make significant differences in these children's lives ."
Lack of awareness and China's progress
While the majority of the public is still uninformed about autism, Hu feels that China has made progress in supporting children with the condition.
"In Tianjin the number of children being screened for autism has reached 99.4 percent, with the government covering the cost. From the beginning, parents receive education from the hospital if their children show signs. Children receive compulsory tests at 8 months, 1 year, and 2 years," she said. In recent years, several local government departments have paid attention to this condition and offered various types of support.
Hu also mentioned that because many people are unaware of autism, centers like Tianjin Radiant Bayan Development Center are currently trying to get more people to understand what the condition is, with the aim of improving acceptance of autistic people in society, particularly for young kids in kindergarten and school.
Autism therapy at the center
When a family comes to the center, a child will first be given tests to determine their current abilities, such as cognitive knowledge and verbal behavior, and sensory integration, and then a discussion will be held with the parents regarding their core priorities and concerns. According to Hu, some parents are more focused on behavioral problems such as controlling emotions, while others, especially parents of high functioning autistic children, prioritize academic results. She added that in the latter case, the center tries to help parents better understand why their child may not be as fast at learning as neurotypical children. How fast an autistic child learns may not be related to IQ, but to the child's difficulty in processing logic and other things.
However, for high functioning autistic children, academic programs may form part of their treatment plan. Hu said that while some kids might show particular interest and a talent in certain subjects, sometimes she does not know what to expect. "Every day is challenging. It's like a pandora's box. You just never know."
Children being treated at the center range in age from 16 months to 12 years old – and the aims and difficulty of treatment are different for each. For example, for children under 2, "floor time" is used. During floor time, the child will lead the way by showing his or her interests.
Afterwards, when there is an interaction, the teacher will try to bring them out of their world. "Although this may sound easy, this takes at least six months," she said.
The center offers different classes: one on one classes and group classes. One of the aims of the lessons is to teach the children how to control their temper by making them aware that they are in a public place; it also aims to teach children the social norms of being in a classroom or public space.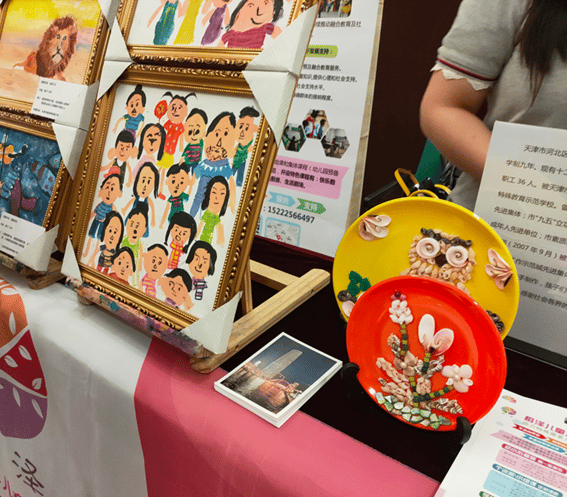 Acceptance
Everyone can help autistic people integrate into society by assisting them, perhaps at school or in the workplace.
Hu explained that when interacting with autistic people "whatever they do to you, it is not intentional or personal". She gave the example of an autistic child ignoring someone that is speaking to them, and advised that the speaker should not get disheartened but instead should try to interact with him or her by squatting down and making eye contact. But she again emphasized to not expect an immediate response.
Autistic children in classrooms can also face difficulties as their behaviors are often not understood by their peers. The education each parent gives to their child about autism could help to bring about a more accepting classroom environment for autistic kids.
Hu also suggested that the government should provide more training opportunities for special needs teachers to advance in their profession, and offer a  special education degree from a recognized local university in the future.
As autistic kids become adults, she argued that it is important to give them the right opportunities and support within a relaxed working environment. This is because when they find the right work and opportunity, they will still be able to make a valuable contribution to society. "They need to be accepted. They are a part of us."