May 29 is the International Day of UN Peacekeepers. According to the Ministry of Foreign Affairs, since China's first participation in a UN peacekeeping mission in 1990, nearly 50,000 Chinese officers and soldiers have joined UN operations in more than 20 countries and regions, with 16 having lost their lives.
CDB recently interviewed Chen Yang, a former UN Peacekeeper, who is currently the founder and president of a Chinese grassroots NGO, the Rising Sun Work Development Center.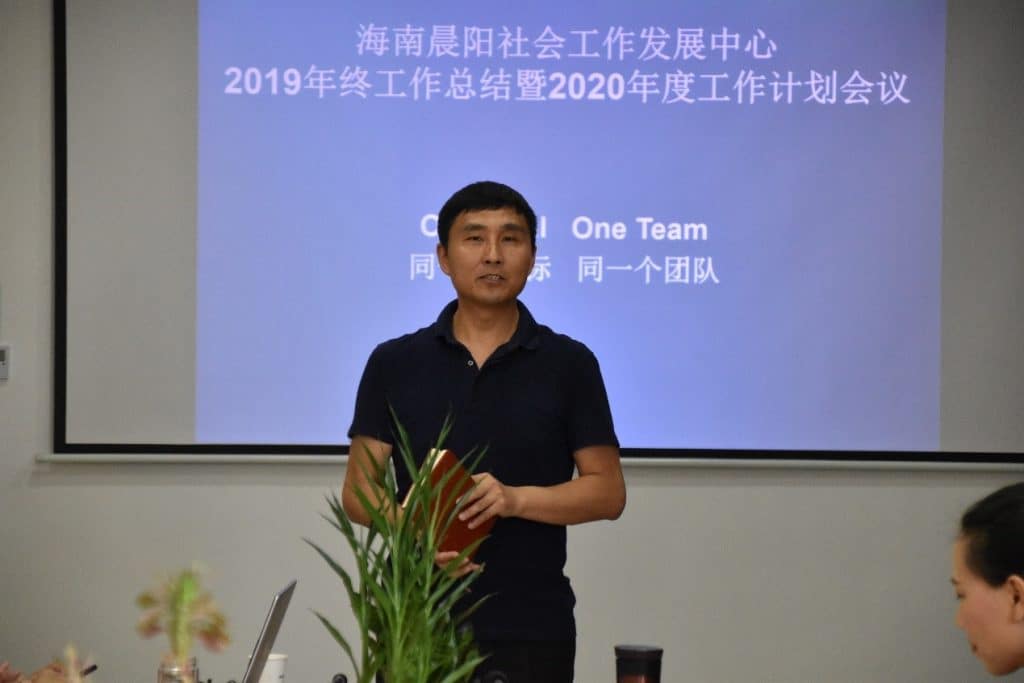 Twice to Africa with the UN
Chen was born in a small secluded mountain town in southwest China. His childhood dream was to see the outside world, so he decided to enlist in the People's Liberation Army (PLA) at the age of 16.
He would have stayed in the PLA until retirement like many of his comrades, but in 2003, his assignment as a UN peacekeeper completely changed his life.
At that time, China was becoming more and more involved in peacekeeping operations. After receiving a request from the UN to send four to five additional officials as military observers, the Chinese Ministry of National Defense conducted an open selection for the entire army.
Chen was successfully selected from nearly 500,000 competitors, and was sent to the Institute of International Relations to improve his English, political literacy, diplomatic knowledge, and communication skills. He was then given his first assignment, at the United Nations Mission for the Referendum in Western Sahara (MINIURSO).
At the beginning, he worked as part of a military observer team based deep in the desert. Each day his job was to drive to the border to supervise the ceasefire between the Moroccan government and the Polisario guerrillas, and record whether there were any abnormal military deployments and weapons shipments on both sides.
Once during a routine patrol, he rescued a local Bedouin girl bitten by a snake, using traditional Chinese medicine to heal her, and was rewarded by the commander of MINIURSO, making him well known around the entire UN camp. To some extent, this helped him to be promoted to chief communication officer following three months as a military observer.
Thanks to this new position, he was able to meet more friends working in different UN agencies, and start learning about INGOs, international aid, and sustainable development.
In July 2006, after completing his assignment in Western Sahara, Chen returned to China.
Four months later, he received another peacekeeping assignment and was sent to Liberia, where China sent a complete contingent consisting of an engineering detachment, a transportation detachment and a medical detachment. Chen worked as the chief liaison officer, responsible for equipment inspection for the entire mission area.
After completing his second assignment in Liberia, Chen could have been promoted in the PLA, but he decided to change direction and join an INGO and devote himself to the field of sustainable development.
Working for INGOs & local NGOs
The first INGO Chen worked for was the Beijing Office of Handicap International. He contributed a lot to the procurement and transportation of materials for disaster relief work after the Sichuan earthquake in May 2008.
Chen also took part in the establishment of a long-term partnership between Handicap International and many local institutions, promoting lots of meaningful projects in Sichuan.
In 2011, Chen joined another INGO, Plan International, where he worked for another two years.
INGOs were active in various regions and sectors at the time, bringing advanced development concepts, huge financial support and practitioners. Chen learnt a lot from his experiences in INGOs, and then devoted himself to domestic Chinese NGOs.
He participated in the early preparatory work of the China Charity Federation, initiated by the Ministry of Civil Affairs. He also worked in various NGOs in Beijing and Shanghai, including the Anna Chennault Foundation (ACF).
In 2018, Chen moved to Hainan to set up the Rising Sun Work Development Center. The center mainly focuses on three projects: the Children Friendly Space, Public Incubator, and Social Work Online School, all of which are precisely aimed at the needs of local communities.
On the one hand, Chen strives for resources for NGOs from the government and commercial sector, and on the other hand, he firmly defends their independence and principles.
Expectations on NGOs and INGOs
Chen said that, many people have concluded that the support of an INGO is no longer needed, because China's economy has developed rapidly over the past few decades.
However, there're still many social problems in China, such as the gap between rich and poor, something that cannot be ignored. Many people still live in less developed areas, and even in developed areas there are many urban poor.
He also pointed out that, the development of Chinese NGOs is in urgent need of technical support from the international community.
"In recent years, the number of Chinese NGOs has mushroomed, with a current total of more than 800,000. But their capabilities are still very limited."
He expected that, If UN agencies and INGOs could communicate more with them, providing advanced development concepts and management tools, it would greatly improve local NGOs.
Besides, the lack of funds also restricts the development of Chinese NGOs. Both direct financial assistance, and improved fundraising capacity are needed.
"Despite the challenges, China's development is still a huge opportunity for INGOs to help build a better future."
Article photo provided to CDB.