On July 16 COFCO International, the overseas trading division of China's biggest food company, announced that it has signed an agreement with a consortium of 20 banks to obtain a a three-year sustainable development loan of $2.1 billion.
This ranks as the largest ever sustainable development loan in the commodity trading industry, and the first of its kind for a Mainland Chinese company. It is understood that the interest rate of the loan will be linked to the company's sustainable development, defined as the environmental, social and corporate governance performance as assessed by Sustainalytics (a leading provider of ESG research). This mechanism will increase the traceability of agricultural products, with a focus on directly sourced soy from Brazil. To achieve this task an annual assessment will be carried out by an independent inspection party. The credit will comprise three tranches: a 1-year revolving credit facility (RCF), a 3-year RCF and a 3-year term loan.
The Dutch International Group (ING), the Banco Bilbao Vizcaya Argenteria (BBA) and Rabobank are the sustainable development coordinators of the loans, and the Dutch credit institution ABN AMRO is the general coordinator. Jan van Nieuwenhuizen, a member of the Managing Board of Rabobank, was reported as saying that COFCO is demonstrating its determination to improve the transparency of the value chain of agricultural commodities by incorporating key performance indicators for sustainable development into its core financial instruments. By linking the main financial channels with its sustainability performance, COFCO will be able to improve its sustainable strategies in the production operations and supply chains.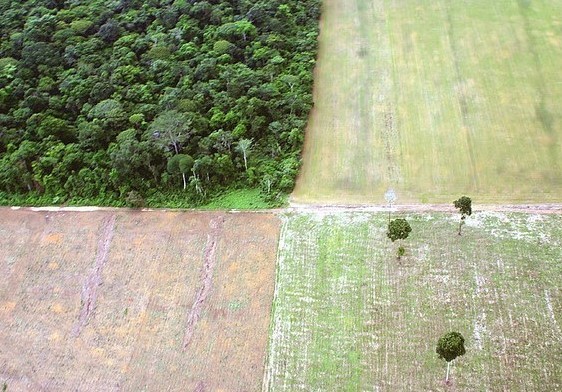 As reported by the Chinese press, the chairman of COFCO International Johnny Chi claimed that as a fast-growing international grain company COFCO's sustainable approach to meeting the growing world food demand is key to the company's efforts. Liu Jun, Chairman of COFCO, wrote an article published as part as the World Economic Forum 2019 Annual Meeting, in which he outlined that businesses, governments, civil society, producers and consumers all have a shared responsibility when it comes to meeting the UN Sustainable Development Goals for food security and sustainable production.
This deal can be seen as the latest example of how green finance is developing across the world, and how the sustainable loan market is growing in Asia.