The donation ceremony for the "Foshan Bike-Travel Assistance Program for Nepalese Mountain Residents" (佛国单车——尼泊尔山地居民出行援助计划) was held on the first of July in Kathmandu. The program consists of donating over 30.000 Chinese mountain bikes to Nepalese people residing in mountain areas.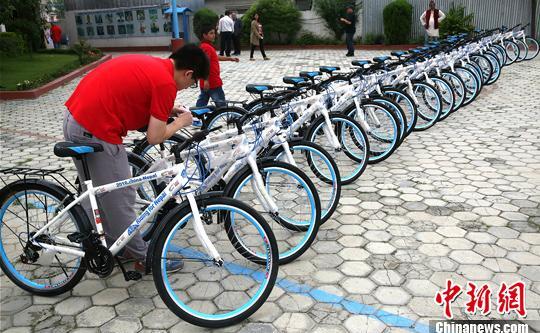 The program was initiated by the Beijing Ci Ai Charity Foundation (CACF), with the hope of alleviating the inconvenience of getting around in Nepal's mountainous areas. According to Wang Xuan, the secretary-general of CACF, the first batch will consist of 300 bikes, the second batch of 1000 bikes, and over the next two years the foundation will strive to achieve the goal of donating 30,000 bikes.
"China has always been Nepal's best neighbor. The bikes brought by a Chinese philanthropic organizations represent the cooperation between China and Nepal's charity sectors and mark the beginning of our cooperation in other fields", was how Khadga Prasad Oli, the Nepalese Prime Minister, commented on the project.