Editor's Note
The following is a translation of an article originally written by Wen Rujun (温如军) and published by China Philanthropist (中国慈善家杂志) on August 17. You can find the original here.
Introduction
This year has turned out to be the most difficult year of the past decade.
However, in contrast to the sluggishness of other industries, young Chinese Internet companies, led by Bytedance, Pinduoduo, and Meituan, have pressed on the accelerator one after the other. In comparison to traditional commercial enterprises, in addition to market share, revenue and other "commercial" values, they seem to prefer to emphasize the mission and vision of the enterprise, which is closely tied to society as a whole.
People have seen these young "big men" in their early 40s repeatedly make great efforts in charity and philanthropy; many people are also wondering whether they are just showing off or they actually have a long-term plan.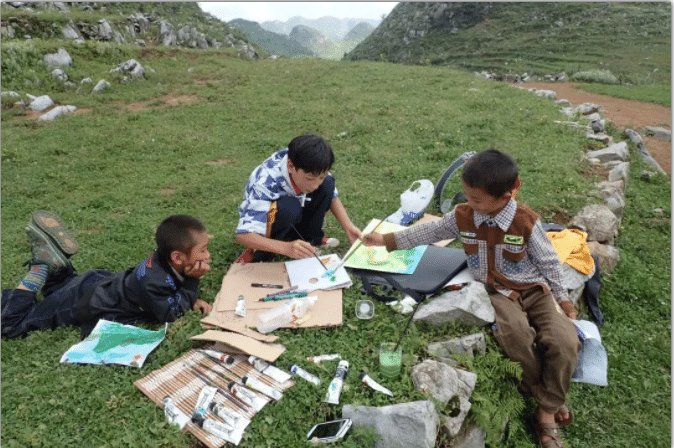 Charity and philanthropy as a strategic layout
"Nowadays, if you don't spend a few hundred million for charity, you are ashamed to say that you are an Internet company."
In recent years, Internet companies like Tencent and Alibaba have become more and more deeply involved in the philanthropy sector, and emerging Internet companies such as Bytedance, Meituan, and Pinduoduo have also not been outdone. The charitable work of China's Internet giants has thus reached new highs.
Some people say that in today's fierce competition in the Internet industry, "philanthropy" is one of the few things that allows these giants to sit down and have a good chat. This was clearly reflected in the "battle against COVID-19" at the beginning of the year.
On January 29, 2020, Zhejiang University announced that it would cooperate with Pinduoduo to establish a special fund for the prevention and control of infectious diseases at Zhejiang University, with a size of 100 million Yuan. On the same day, the foundation announced the establishment of a fund management committee and an expert committee to be responsible for the follow-up management and use of the fund.
The donations will be specifically used to support the prevention and control of viral infections and respiratory infectious diseases, particularly the COVID-19 pandemic assistance guarantee and scientific research, including the provision of medical supplies for hospitals in severely affected areas, rewarding medical staff who have made outstanding contributions, and prevention and control medical research for viral infection and critical care.
Subsequently Pinduoduo announced the donation of one million medical masks, 20,000 sets of protective clothing, 200,000 medical gloves, and 30 tons of medical disinfectant (imported from Germany) to Hubei to alleviate the extreme shortage of local medical supplies.
Meituan announced that it would donate 200 million Yuan to set up a special fund for medical staff support and care; Bytedance donated 200 million Yuan to set up a special humanitarian aid fund for medical staff; Good Future has set up a special fund of 100 million Yuan to fight the pandemic and protect the health of frontline medical staff and the work of "school suspension without class suspension", including providing free online live broadcast programs for more than 500 primary and secondary schools across the country.
Emerging Internet companies used the most direct means to carry out assistance during the pandemic, fully mobilizing resources from all parties, and becoming an important force for charitable assistance in epidemic prevention and control.
According to the latest data provided by ByteDance to China Philanthropist in late July, during the pandemic the company's total donations of funds were 446 million Yuan (of which donations from ByteDance and employees exceeded 425 million Yuan, while the rest were raised from the general public), funding 3733 medical workers.
Given that actions taken during an emergency like the COVID-19 pandemic might not reflect a company's usual charitable work, it might be more worthwhile to look at the long-term corporate social responsibility of Bytedance, Pinduoduo and Meituan and China's other contemporary Internet companies.
On July 1, Pinduoduo's founder and chairman Huang Zheng announced the formal establishment of the "Star Charity Fund" and the donation of 2.37% of the shares of Pinduoduo together with the founding team. The purpose is to promote social responsibility construction and scientific research. On the same day, Huang Zheng announced that he would no longer serve as the CEO of Pinduoduo, and was replaced by the company's co-founder and CTO Chen Lei.
Some analysts pointed out that this does not mean that Huang Zheng has retired from Pinduoduo, but it means that he will work on a more ambitious pattern outside of specific businesses and focus on longer-term goals.
Regarding the establishment of the Start Charity Fund, Pinduoduo responded to China Philanthropist's enquiries by saying that this was not a sudden decision, but rather part of the company's plan. The fund is operated and managed by a third-party professional organization. It is an irrevocable charity fund that guarantees that all the assets of the fund are used for philanthropic purposes.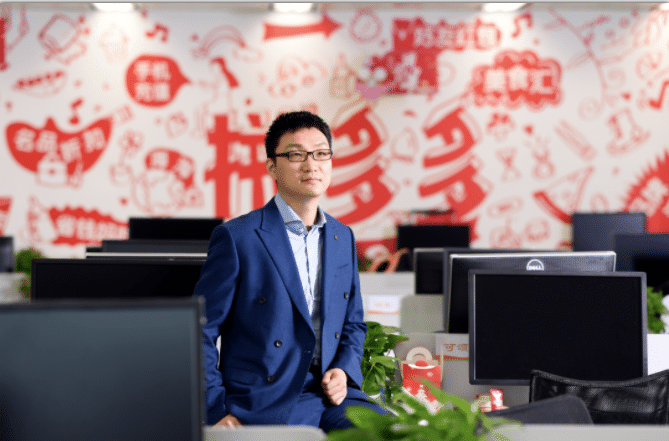 Earlier on, Huang Zheng had stated in Pingduoduo's prospectus that he planned to establish a private charitable foundation and donate the 2.3% of the company's shares held by himself to support the foundation — a commitment with a specific time of realization.
In June 2018, Pinduoduo submitted an IPO (initial public offering) application to the US Securities and Exchange Commission. In July 2018, Pinduoduo rang the Nasdaq stock market opening bell in Shanghai and New York at the same time, in celebration of its IPO.
According to the information disclosed, the purpose of the private charity foundation that Huang Zheng promised to establish, in addition to providing support for employees in urgent need, is to "work hard to promote corporate social responsibility consistent with our values, beliefs and vision".
Most of the media reports on Pinduoduo's prospectus and listing also made mention of Huang Zheng's donation. The prospectus is one of the important documents for a company's listing. It has legal attributes, and its truthfulness, accuracy and completeness are the most basic requirements. Pinduoduo's listing in the US is regulated by the US Securities Act, which stipulates that once any part of the registration statement takes effect, there is a requirement that untrue or negligent statements of important facts be declared, and that the statements should not generate misunderstandings of important facts, and anyone who obtains securities (unless it has been proven that they were aware of such untrue or negligent statements at the time of obtaining them) can bring a lawsuit in any court with jurisdiction under the law or equity.
On July 22, a relevant person in Pinduoduo told China Philanthropist that the Star Charity Fund has just been established and there is still no specific content that can be disclosed to the outside world. In a letter to investors in 2020, Huang Zheng wrote: "We understand and cherish our precious youth more than ever. We are becoming more aware of our responsibilities. We need to prove that our generation is advancing with the times and different from the past. In this new world, new species and new creatures will be born and thrive." As he emphasized, "we will invest more firmly in the future and strive to build the new world in front of us. In this new world, our beautiful journey has just begun."
There are many ways to invest in the future and build a new world. Huang Zheng's choice is to devote himself to charity and devote more of his energy and thinking to Pinduoduo's "international competitiveness". On July 13 Huang Zheng, wearing a white shirt, appeared in the frame of CCTV's "Xinwen Lianbo" at a high-level government symposium of experts on the economy and entrepreneurs, where he made a speech as a representative of the entrepreneurs.
On the same day, Pinduoduo's share price rose 1.12% to $88.280, with a total market value of $105.726 billion.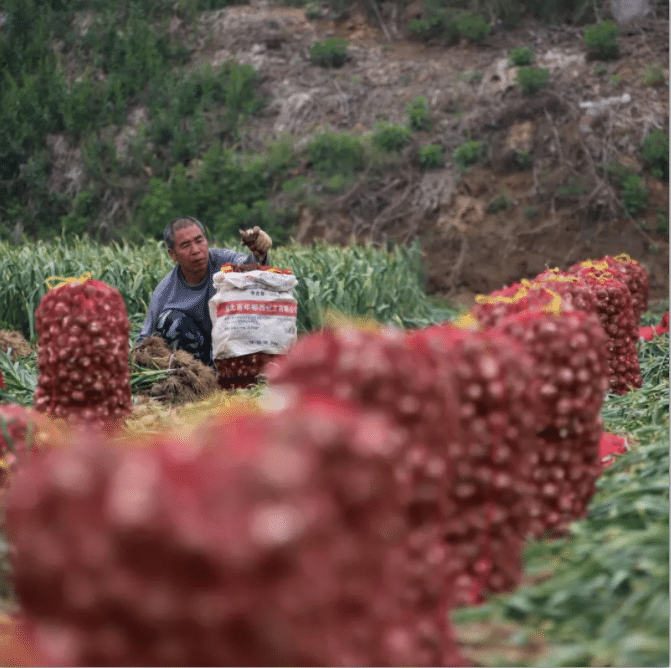 Natural advantages
During the pandemic, Xiao Liu would receive a list of medical staff who had applied for the ByteDance Medical Relief Fund every morning, and then he would need to call them one by one to confirm whether they had performed a nucleic acid test, whether they had been diagnosed, whether the application materials were complete…
Xiao Liu is a volunteer of the foundation. He and five or six colleagues repeat the above work day and night, every day. As an "Internet person" suffering from a certain social phobia, Xiao Liu says that he used to spend less than ten minutes a month making calls, but he often found incomplete information on the application forms. Thinking that this would directly affect the success rate of the applications, he could only bite the bullet and become a telephone liaison officer.
Out of the applicants, some just want to test whether the fund is true or not, and some are pure pranks, for instance someone left Andy Lau's name. When Xiao Liu called the applicant, they directly hung up the phone and would not reply to text messages. Others thought they had encountered a scammer and just called the police.
But no matter what, this fund has helped many medical workers and their families out of trouble.
"The Medical Fund is committed to providing humanitarian assistance to front-line medical workers across the country who are fighting the COVID-19 epidemic, and through the Red Cross Foundation Operating Fund, directly transfers the relief funds to the personal accounts of medical workers, hoping to maximize the role of providing support for them and their family members" Qiao Dong, director of the ByteDance Charity Department, told China Philanthropist.
Qiao Dong relates the case of a doctor who was aided by the fund and died in the line of duty. He had a chronically ill wife, and the doctor was the family's only source of income. After his unfortunate death, the fund's donation of one million was very important to his family. Part of the funding was used to treat the doctor's widow, and part was used for their child's tuition.
The medical humanitarian aid fund was started on January 25, 2020. It was started by ByteDance donating 200 million Yuan to the China Red Cross Foundation. By February 27, the Medical Humanitarian Relief Fund had received new donations worth 141 million Yuan, mainly coming from three sources: first of all, more than 26,000 Bytedance employees voluntarily donated to the fund since February 20; when the company's 1:1 matching donations are included, as of February 27 a total of 31.62 million Yuan had been donated; secondly, there were the donations of 19 companies and 36 individuals including Source Code Capital, Dapu Assets, Eton Pharmaceutical, and Shengjing Jiacheng, which accumulated more than 10.23 million Yuan; thirdly there was a personal donation of 100 million Yuan from Zhang Yiming, founder and CEO of Bytedance.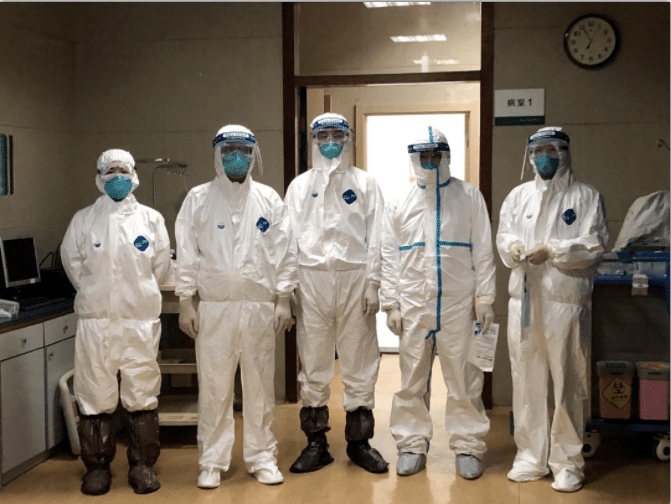 As a representative program for ByteDance, the medical aid fund has fully shown the advantages of ByteDance's platform. Through Toutiao and TikTok's applications webpage, infected hospital workers or their relatives can submit the basic application material; the fund's office can carry out a preliminary assessment of the application, following which the fund's administrative committee makes a final decision, and finally the list of recipients is released publicly.
Regarding the development of the ByteDance Medical Workers Humanitarian Relief Fund after the pandemic is over, Qiaodong says that they will continue to pay attention to the field of medical care and public health, and on the one hand they will continue inviting even more hospitals and specialists to join and set up Toutiao and TikTok's platforms, in order to widely spread knowledge relating to medical care and public health; on the other hand they will cooperate with national medical care organisations, jointly respond to the outbreak of pandemics and distribute reliable information.
In mid-July, the Tencent Charity Foundation, the Narada Foundation and the Chen Yidan Charity Foundation jointly launched the China Internet Philanthropy Summit, where more than 3000 charitable organisations discussed the future of philanthropy in China together. The Ministry of Civil Affairs party member and assistant government minister Wang Aiwen stated that the epidemic had magnified the value of the Internet to the maximum extent.
While giving his reflections on this great test during the summit, Chen Yidan pointed out that during the pandemic, the mood prompted many people to engage in charitable behaviour, which was turned into rational thought and lasting habits through the organizational power of Internet platforms and "digital charity".
Initially the pandemic severed connections between Wuhan and the outside, information channels were blocked, and in addition the inefficiencies of the Red Cross gave rise to a lot of questions. Internet companies rapidly used their own commercial and organisational power and created all kinds of connections with those on the frontline.
It is worth mentioning that the Medical Workers Humanitarian Relief Fund continued operating for 64 days, and every day requests for funding were investigated, the list of recipients was publicised and funding allocated. This broke every precedent for the Red Cross and even for ByteDance itself.
Deng Guosheng, professor and head of the School of Public Policy and Management at Tsinghua University, feels that "Internet enterprises have a natural advantage for doing charity. When traditional companies do charity, they will most often use offline methods, so audience participation is limited, but Internet enterprises can reduce barriers to participation to the maximum extent, and in terms of transparency they can also outdo traditional companies by a significant amount.
Charities join hands to make a break through
The TAL Education Group, a giant Internet company within the educational industry, published their annual report for 2020 on the 30th of June. The report showed that the company had net losses of 110.2 billion dollars, and this was also the first time TAL Education Group had run a loss since they floated on the NY Stock Exchange.
According to media reports, in 2002 the founder of the TAL Education Group Zhang Bangxin was attending school in Beijing, and in order to pull together enough cash to afford tuition fees and daily expenses, he took up private tutoring. Although his masters was in biology, the subject he was best at tutoring was mathematics. From one child to a group of children, he set up his office, and step by step expanded his private tutoring empire – in 2004 the website was officially up and running; in 2010, TAL Education (previously Xueersi) went straight to being listed on NASDAQ, becoming the second company to list on an American stock market after New Oriental, and making Zhang Bangxin the youngest person to ring the NYSE opening bell.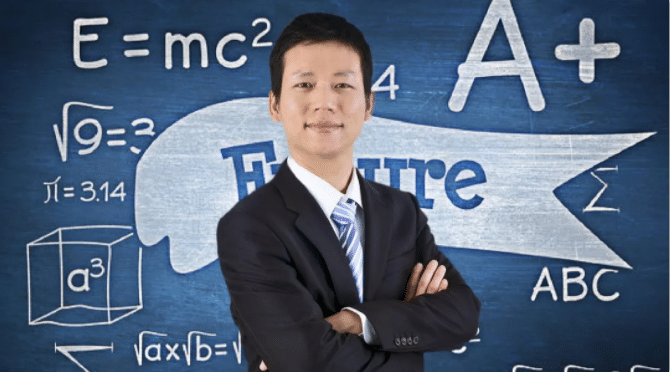 In 2013, TAL Education invested 2 million Yuan to launch the TAL Education Charity Foundation, becoming the first non-public fundraising foundation to be set up in the education and training sector, to "help even more people equitably enjoy educational resources." That foundation's establishment is seen as a summary of the charitable road of TAL Education, and a potent omen for the future of charity.
On the 13th of May 2020, the TAL Education Charity Foundation and the China Foundation for Poverty Alleviation jointly launched the "enjoying a good future together" charity program and set it in motion in Beijing. The program aims to draw support from TAL Education's "Online Hope" educational charity platform, providing free, high quality educational resources to impoverished areas, and assisting the development of equal education. The first program was started off in ten "national-level impoverished counties" like Pengshui in Chongqing and Weining Yi in Guizhou.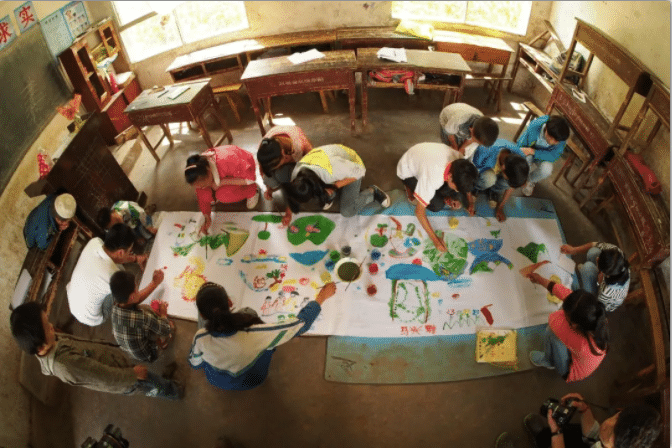 The chairman of the China Foundation for Poverty Alleviation Zheng Wenkai stated that the "enjoying a good future together" charity programme will play a unique role in the process of informationisation of education, and it is a unique example of innovation from a charitable organisation and and Internet company to make a model for educational poverty alleviation.
China Philanthropist notes that this isn't by any means the first time a government-backed charity organisation has collaborated with an Internet company. For example, ByteDance donated 200 million RMB to the Chinese Red Cross to establish the Medical Workers Humanitarian Relief Fund, also a classic example.
Analyzing this, there are grey areas of trust for the traditional model of charity, and the crucial question is that there is no way to establish a link or have a free-flowing channel of information between the recipients, donors and charity organizations. However the Internet companies are able to open up the flow of information.
During the 6th World Internet Conference's "Internet Charity Forum", ByteDance vice-chairman Zhang Yu stated that the Internet has broken down traditional barriers, and it now provides new channels and a new mindset for those who participate in innovative charity projects.
"Only by using the Internet to enable charity can we really have highly efficient, large-scale and sustainable charity programmes." Zhang Yu gives an example: "Toutiao People Search" is a very typical example of a programme where an Internet company takes on charitable functions, drawing support from the accurate "Internet company +" regional pop-up technology which can publicise the info on missing people and help families to be reunited, while also helping suspected missing people in rescue and management institutions to find their loved ones.
Zhang Yu states that the development of Internet companies has broken traditional barriers, and through the related technology and products we can lower the threshold for public participation in charity, genuinely achieving accessibility for everyone.
Losing Money on the one hand, doing great works of charity on the other
On the 27th of July, Fortune China officially presented the 2020 "Fortune 500" chart, and Pinduoduo appeared on the list for the first time, with a 30.1 billion gross income which ranked it in 321st place.
But Pinduoduo was also listed in the 2020 Fortune ranking of the 500 Chinese companies with the biggest losses, with 6.9 million in losses, ranking in third place.
At the moment, Pinduoduo has gained high levels of attention from the capital market, and the number of users has surpassed 600 million, while its market capitalisation has risen rapidly the whole time. It is five years since Pinduoduo's initial venture, and it could be said that the achievements are remarkable, but this is on the back of two inescapably unwelcome words: "financial loss".
According to Pinduoduo's public financial report for 2019, although the platform's past 12 months of GMV (gross merchandise volume) has reached 1.0066 billion, its losses have also grown to 7 billion.
The actual road walked by Pinduoduo in the e-commerce world is an extremely common one, namely large amounts of subsidies, burning through money to take over the market, and then taking the cashflow. People often travel down this path, but Pinduoduo's journey is particularly deserving of attention.
"What is still pending for the Internet companies is that the accounts themselves reflect the state of financial loss, but as their market capitalisation gets higher and higher, this could cause them to be full of confidence for the future, and give them the courage to undertake certain social responsibilities, even though they are in a position of financial deficit", said Deng Guosheng to "China Philanthropy".
According to Jia Xijin, deputy chairman of the Institute for Philanthropy of Tsinghua University, internet companies are pursuing the effects of customer aggregation, and investors throwing all their optimism into the companies seems the likely future trend. Their model is just about throwing money in, and the actual account entries will not help in any way to assess the companies' merits and drawbacks. Therefore, when you look at an Internet company you should consider its prospects rather than the present situation.
Even while losing money on the one hand and carrying out impressive charity projects on the other hand, for Internet companies the future looks bright. For example, Meituan was quickly developed over the last few years, and it already constitutes half the market share of the takeaway market. But the company's financial report last year showed that in 2018 Meituan's deficit was as high as 1.15 billion RMB, and this also led to Meituan bearing the crown of "Deficit King".
On the 19th of October 2017, China's biggest Internet+ lifestyle service platform Meituan Dianping announced the completion of a new 4 billion dollar financing. The founder and CEO Wang Xing said: "after completing this round of funding, the company will enter into a completely new stage – a social enterprise stage."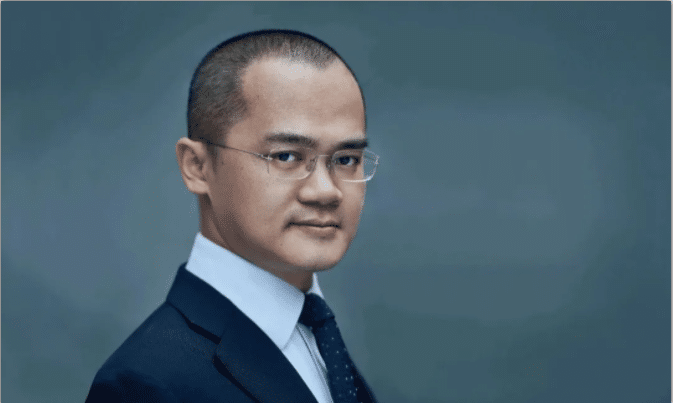 This is a beautiful vision, but there are essential differences between businesses and social enterprises. Deng Guosheng believes a "socially-modelled enterprise" and a "social enterprise" are two different concepts, and all companies could be said to be "socially-modelled enterprises", because they all can objectively solve social problems. But a "social enterprise" is not set up with the aim of making profit, rather its starting point is solving social problems.
Social enterprises originated from a British model. Simply speaking, they engage in a charitable endeavour, and through business activities and market mechanisms maintain their own efficient and sustainable operations.
If you said that an ordinary company has making a profit as its main aim, then social enterprises use profit as a means, helping disadvantaged groups, solving social issues and giving back to society through their earnings.
In any event, this beautiful vision is also the direction of the company's development. On November 16th 2018, Meituan established the Meituan charitable platform "Beijing Meituan Charitable Foundation", whose scope of business comprises providing financial aid to impoverished students to attend school, improving the infrastructure of impoverished schools, medical treatment for the poor, helping with natural disasters, solving living predicaments for impoverished families and elderly people.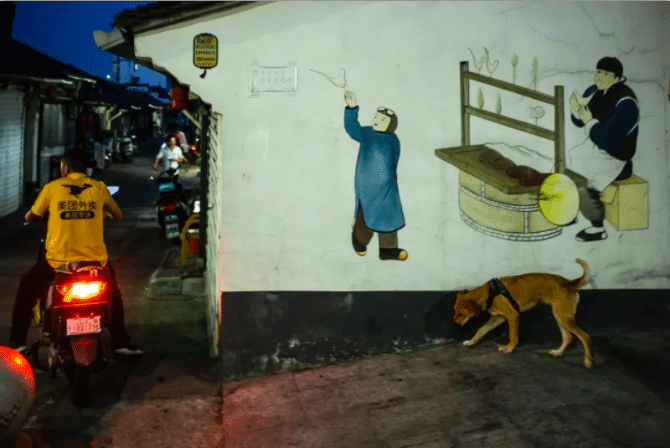 In 2019's "July 17 Riders' Day" (a festival for delivery riders and their families launche by Meituan), the Meituan team responsible for putting together orders and deliveries and the Beijing Meituan charitable foundation jointly released the 'kangaroo baby' charity plan. As the first charity plan in China focusing on delivery riders' children, the 'kangaroo baby' plan which provides charitable support for the children of delivery riders from the whole industry if they come across serious illnesses, accidents, injuries or other difficulties. Delivery riders from Meituan, Ele.me and any other company can apply as long as they meet the corresponding requirements.
Since last year, Meituan charity has collaborated with Meituan Hotels, Takeaway, Tickets and other services and business products to develop the "Meituan Charity business plan", through innovative charitable products, harmonising with the charitable scene, advancing charity within the sector and advocating joint charity, building up a charitable culture, realising online order contributions, and joining together with multi-faceted participation offline, encouraging other players within the service industry to participate in solving specific social problems, and making them become a new force for charity and philanthropy.
In the first half of 2019, Meituan's performance gradually started to turn losses into profits. As Meituan's financial report shows, in the first quarter Meituan's revenue was 19.173 billion RMB, reducing the deficit by 1 billion; in the second quarter Meituan's revenue was 22.703 billion RMB, a year-on-year growth of 50.6%, and their net profit reached 1.49 billion. This was the first year that Meituan achieved a profit.
On the "Fortune" ranking for 2020, Meituan ranked in 102nd place with profits of 2.239 billion.
Pragmatic selection
"Society's most painful issues are the starting point for charity" said the Tencent Charity Foundation founder Chen Yidan, while Meituan's CEO Wang Xing, at the 6th World Internet Conference "Internet Charity Forum", said "society's needs are enterprise's opportunities."
The words of the two "gig shots" read together reveal different methods leading to the same result. Internet companies's forays into the territory of charity are now much more than just a slogan or a mood, in fact they have become an inevitable trend for business development.
For ten years, Wang Xing has been proving his own argument: "eating" has always been a social necessity, and naturally is the greatest opportunity for businesses. Meituan's first line of business was red wine, attracting, serving and retaining customers. Subsequently, "eating" extended to more spheres, from a website that only offered group buying it developed gradually to a platform covering things from takeaways to journey planning, travel, entertainment, shopping and other lifestyle services for all scenarios.
Meituan achieves its business aspirations by satisfying society's needs at the same time as it uses core services to push forward social progress. Wang Xing once stated publicly that "we must be more self-aware, and be more active in taking on social responsibility and creating social value."
China's Internet companies' charity platforms have already been in development for the last 12 years. After the Great Sichuan Earthquake in 2008, the Internet played an important role for the first time, with online disaster relief donations starting to play an effective role. At the time the Alibaba corporation raised and donated 47.447 million yuan for Wenchuan earthquake relief, including 5.947 million donated by the companies and staff, 25 million through the post-disaster reconstruction fund established by the company, and 16.5 million RMB raised through the Alibaba corporation platform.
In the following twelve years, the Internet companies represented by Alibaba and Tencent started to increasingly enter the charity sector. Soon after Pinduoduo, Meituan and other Internet "upstarts" started to take part, and Internet charity platforms of all kinds started appearing, allowing charitable bodies, enterprises, the public and even the government to effectively connect, and promoting the participation of the entire population in the flourishing development of Chinese charity.
In August 2016, Alipay launched the Ant Forest app, where users can calculate the carbon emissions saved by walking instead of driving as virtual "green energy", imagined as virtual trees in mobile phones.
Jia Xijin believes that Internet companies' charity models are more characterised by a mix of business and charity. Their charity can bring more site traffic, which can encourage business; while the business itself contains charitable attributes, for example social value investment.
"The Internet has provided the public with participatory charity, breaking the tripartite model of "donor, foundation, beneficiaries", and removing the threshold for participation. These are precisely the characteristics that makes the integration of workable business and charity become easier, so much so that it is already possible to distinguish between earning money and having strong charitable qualities" Jia Xijin told China Philanthropy.
Due to this, "using science and technology for good" (科技向善) is already not just a sentiment, but rather it is becoming the Internet companies' grand strategy. Consciously combining a company's strategic layout and even its core services with industry development and charity is actually a pragmatic choice, it is the optimal choice for businesses' sustainable development.
It is not hard to see that current enterprises' business activities are closely bound up with charity, and charity has even become a peak commercial value. Those enterprises that can solve society's most painful issues can usually obtain better development opportunities.
Famous economics author Wu Xiaobo stated at this year's China Internet Charity summit that more and more entrepreneurs are putting their social understanding and specialised capabilities into charitable events at the same time as completing their business mission, playing the role of "social entrepreneurs". "Producing goods that satisfy social requirements, and obtaining consumer and social approval through them, is the most important intention for entrepreneurs. At the same time, obtaining the approval of the public through charity is another way to achieve approval."
We can see that the model of "Business + Charity" Internet is already gradually getting clearer, the relationship between charity and business is no longer rejected, while charity has also become a means of business competition which Internet companies engage in to survive and progress.