China Development Brief hosted its annual forum at the Ritan Hotel in Beijing on April 18. The event featured a series of keynote speakers and roundtable discussions exploring issues related to how NGOs might be able to take advantage of the opportunities presented by the post-Covid era.
The event was attended by NGO workers, academics and CSR professionals, including Elizabeth Knup from the Ford Foundation, Tao Chuanjin from Beijing Normal University, Jane Zhang from the Asia Foundation, Wang Rui from GlobalGiving, and Paris Law from Oxfam Hong Kong.
Executive Director Ray Zhang opened the forum by thanking attendees and mentioned that the sector had gone through difficult times during the Covid pandemic.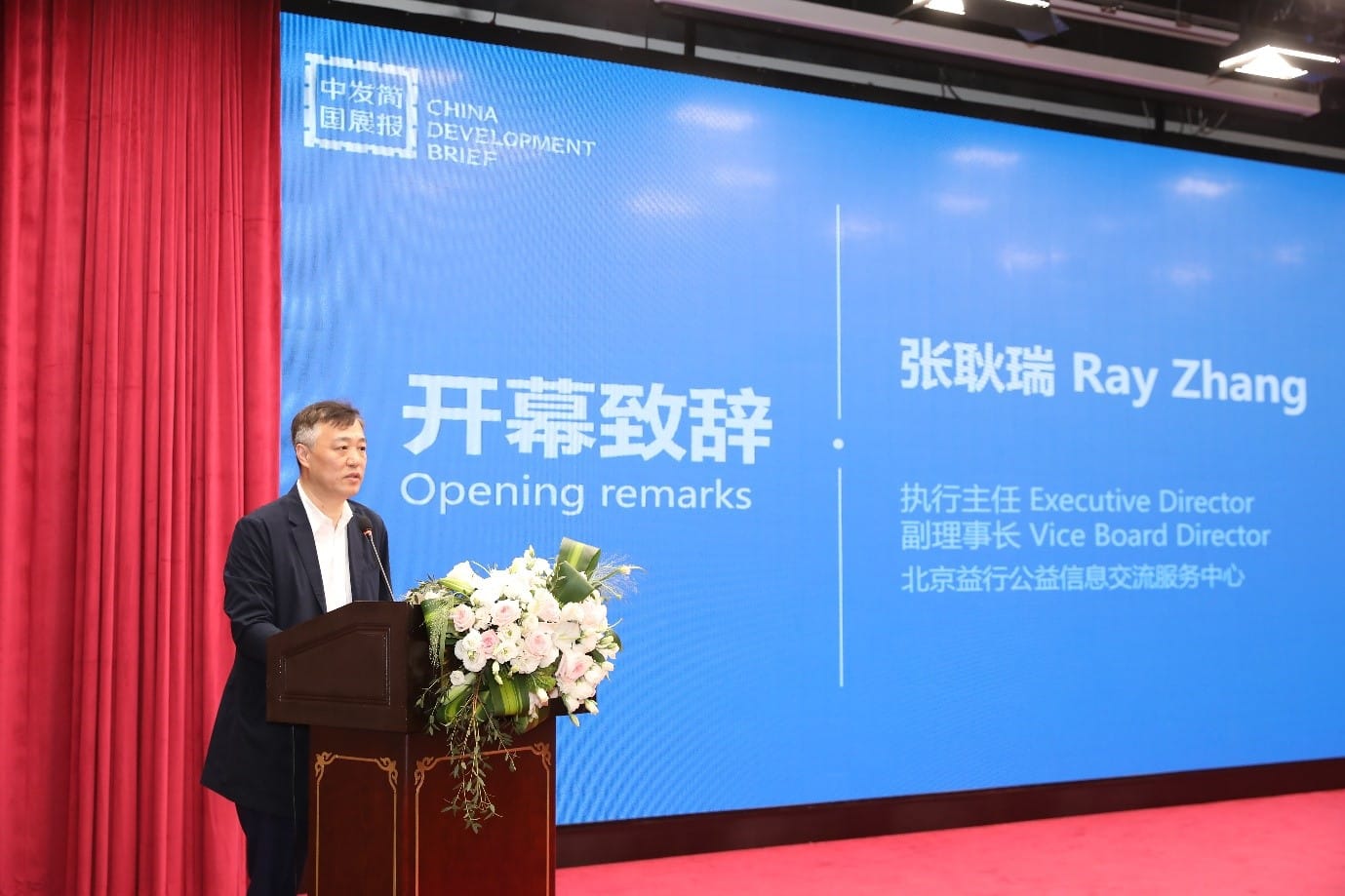 Three roundtable discussions took place at the forum, with one looking at new funding strategies from the perspective of donors, another focusing on INGOs in China, and one looking at strategies for local NGOs going forward.
Keynote speeches were given on opportunities for nonprofits under new policies, the development space for NGOs and CSR policies under the dual carbon goals, and comparing risks and opportunities for NGOs before and after the application of the Charity Law.
In addition, CDB released a special report on China's social organizations following three years of Covid control policies at the event. The organization's Peter Liu revealed that around 20 percent of organizations had shut down during the pandemic, with over 70 percent saying they had been "heavily impacted".
Speakers identified a number of important points including the need to localize, with Jane Zhang arguing that organizations should always adapt to local conditions in their work. She also highlighted how NGOs could seize opportunities by aligning their work with government priorities, such as rural revitalization.
Elizabeth Knup pointed out the inequality between donors and recipients, saying that it was important for funders to support fledgling organizations – not just those that are stable and mature.
Tao Chuanjin focused on the need for organizations to increase their professionalism, meet people's needs and offer real solutions to the challenges faced by society.
Nearly 200 people attended CDB's first forum since 2020, with over 100 organizations represented.