Editor's note:
The China Development Brief (CDB) Forum 2020 was held in Beijing on December 9, 2020 and focused on "Challenges and Responses for Cross-Border Philanthropy under COVID-19."  Leaders from NGOS and experts in relevant fields discussed how the COVID-19 pandemic has affected organisations' survival and development, grassroots-level struggles faced by communities, and the pursuit of social wellbeing. Below is an excerpt from an abridged compilation of statements shared by guests participating in Roundtable Discussion 3.
This excerpt includes the highlights from a conversation on the successes and failures of Chinese NGOs working abroad. Associate Professor Tao Chuanjin from the School of Social Development and Public Policy at Beijing Normal University facilitated the discussion joined by Wu Peng, director of international development at the China Foundation for Poverty Alleviation (CFPA); Li Haiying, specialist at the Secretariat of China Council for International Cooperation on Environment and Development (CCICED); Liu Zhihua, executive secretary general of the Beijing Peaceland Foundation; Qian Xiaofeng, senior director of regional development at the Amity Foundation; Xiao Qing, deputy secretary general of the China Biodiversity Conservation and Green Development Foundation; Pan Yu, executive director of Hunan Aimier; and Ji Lin, secretary general for project development at the Global Environmental Institute.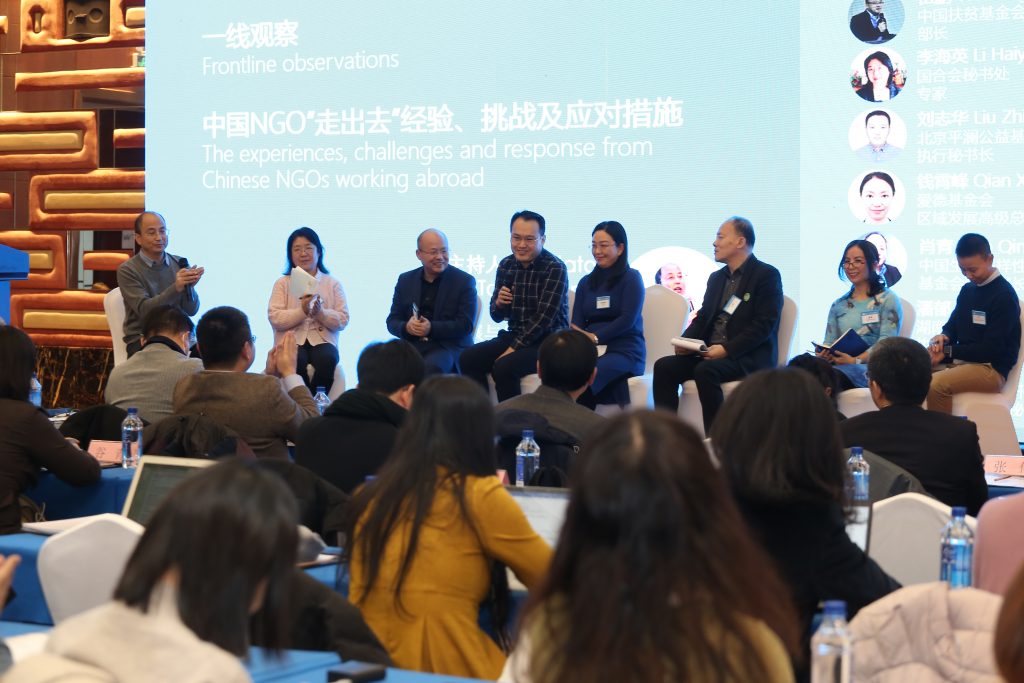 Tao Chuanjin: I would like to invite the seven guests here to introduce themselves and their organisations first.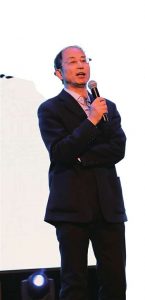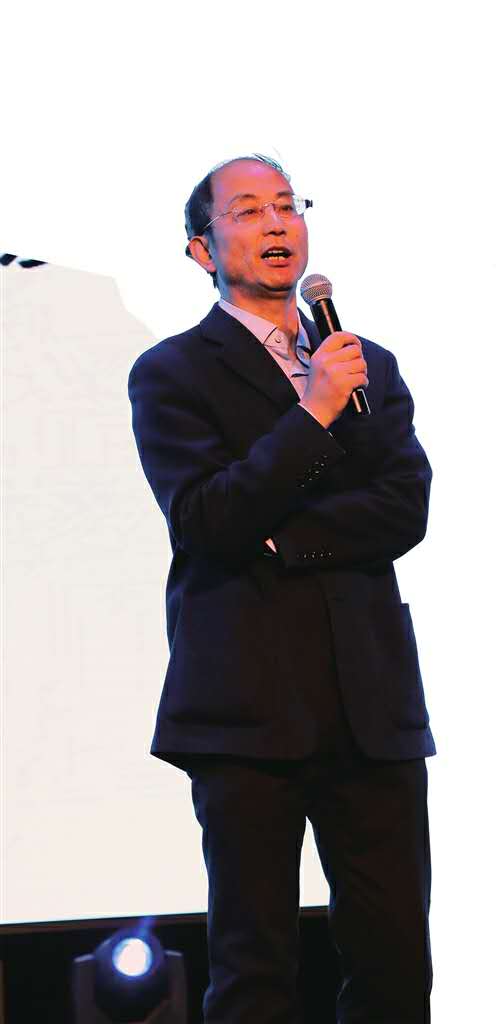 Li Haiying: I am a retired member of the Secretariat of China Council for International Cooperation on Environment and Development. Recently, I have been commissioned by the International Coalition for Green Development on the Belt and Road Initiative (BRI) to prepare a report related to NGOs' "going overseas". The mission of this coalition is to establish a platform for sharing experiences of green development in BRI countries, to provide rationale and policy recommendations for green development , and also to serve as a platform to exchange and transfer green technology information. The report is entitled "Strengthening International Cooperation of NGOs to Promote the Construction of the Green Belt and Road Initiative." The objective of this programme is clear: to promote the greenification of the BRI by driving cooperation between domestic NGOs and international NGOs in the BRI countries.
Tao Chuanjin: What strengths can Chinese NGOs bring to the table when working with international NGOs? What are the challenges?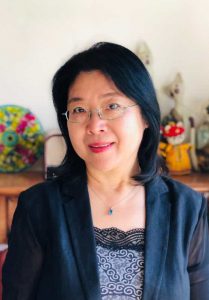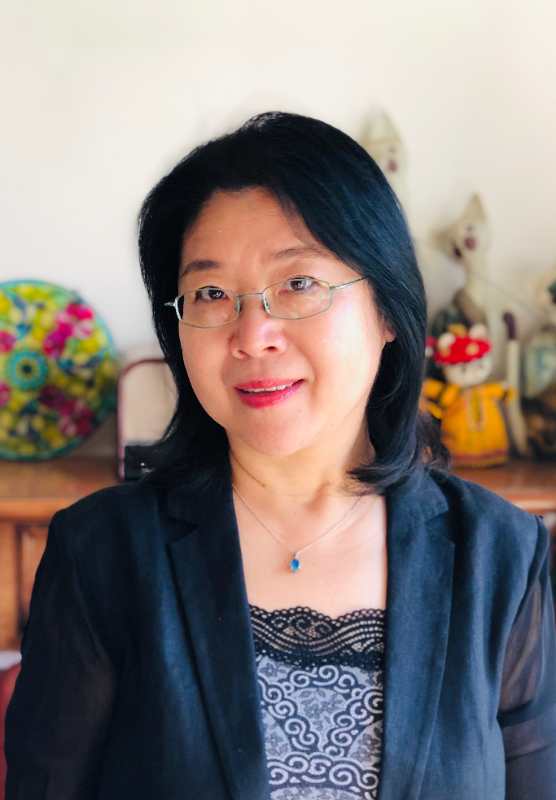 Li Haying: International NGOs working on environmental protection have already been deep-rooted in BRI countries and are doing a great job; this is their advantage. If they work with Chinese NGOs, they will first of all see a basis for cooperation, because a green BRI is in line with the UN 2030 Sustainable Development Goals, including the goals around the Convention on Biological Diversity and the Convention on Climate Change, and promoting the BRI's green development will also contribute to achieving goals related to these international conventions. Meanwhile, coming from the country that proposed the BRI, Chinese NGOs may be better positioned in terms of obtaining information, policy proposals and programme implementation. There is also a practical consideration: some international NGOs have not yet registered with Chinese government departments; if they work with Chinese NGOs, it will be easier for them to work in China in the future.
Wu Peng: I'd like to share both the experiences and challenges of Chinese NGOs going overseas .
The China Foundation for Poverty Alleviation has been working abroad for ten years and has programmes in 24 countries around the world, with officially registered offices in Myanmar, Nepal and Ethiopia, and a total of 30 staff members at headquarters and local offices. When it comes to experience, there are three things worth mentioning.
The first thing is to have an appropriate strategy and implement it strictly; to implement the internationalisation strategy to all departments of the organisation and to carry it out firmly.
Secondly, learning from practical work and improving organisations' overall capacity. Internationalisation is still a new concept to China, so Chinese NGOs need to be humble and learn from international NGOs.
Thirdly, starting from the easy tasks and then moving to the more different ones;  operating overseas programmes should allow replications of good practices in China , so that less efforts have to be made on standards and procedures of programme implementation. More efforts should be put on cross-cultural and cross-social communication, which make it easier to implement programmes successfully in an environment different from China. These are my three experiences.
Regarding the challenges, first of all, we all face the challenges posed by the pandemic. For example, how can school meals be served when schools are closed? How can we distribute care packages? The pandemic has also restricted the movement of people and made it challenging to communicate and manage programmes remotely.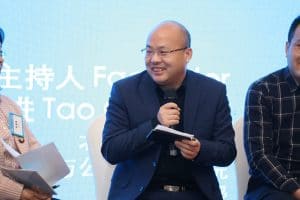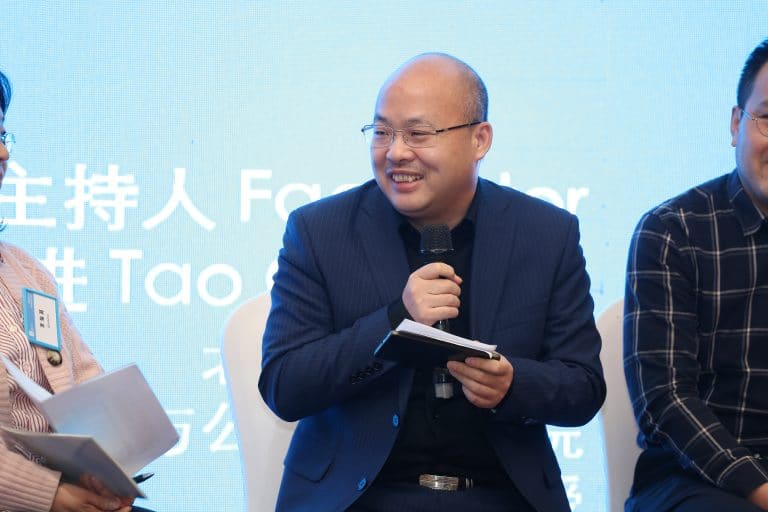 The second prominent challenge is the capacity of Chinese NGOs in internationalisation, including understanding of international rules, integrating into the international discourse system, and getting familiar with the global theoretical framework of and checking if their working methods match international standards. Chinese NGOs have developed many remarkable programmes. For example, poverty reduction is one of their best practices, but we haven't done very well in terms of international advocacy. When Chinese companies encounter challenges overseas, domestic NGOs are not yet capable of helping them address these problems.
Tao Chuanjin: Over the years, you have developed many good programmes, especially livelihood development and poverty reduction programmes. But the ones that you have brought overseas seem to be of a lower technical level. Why didn't you export the higher end ones?
Wu Peng: At the moment, we are not in a position to bring complicated programmes abroad. For example, we all know that Nepal is a "trail runner's paradise" and we have thought about introducing our "Great Walkers Bring Changes At Every Step" programme to Nepal. But a lot of issues would emerge when you cross the border: who will be responsible for liaison with our Chinese and foreign partners? What size of the event this shall be? Should it be organised in Nepal or in China? So, developing a programme overseas is not simply a matter of moving to a new geographic location; the entire focus of programme implementation will have to change. Therefore, we generally move from the easy part to the more difficult part, starting with programmes that are easy to replicate and of manageable risks.
Tao Chuanjin: Can you compare the differences in Chinese organisations going out and international NGOs coming to China between two decades ago and the present day?
Wu Peng: What remains the same is that we are now going overseas in the same way that international NGOs used to come to China. Like international NGOs, we also need to figure out the needs (of local communities) and assess the value of working in partnerships before we carry out cooperation, and we do not just go out on a whim. The difference is that nowadays China's relations with (many) developing countries are fairly good, and Chinese NGOs are generally well received when they go abroad. Our experiences in development are also highly matched with the actual needs of these countries, and entering these countries is usually a smooth process.
Liu Zhihua: The Peaceland Foundation was established in April 2018, with a history of slightly over two years. Our total annual income is approximately 15 million RMB, of which 10% has been invested in international programmes.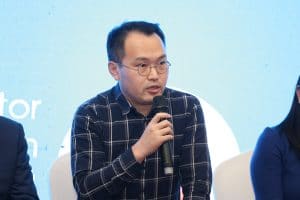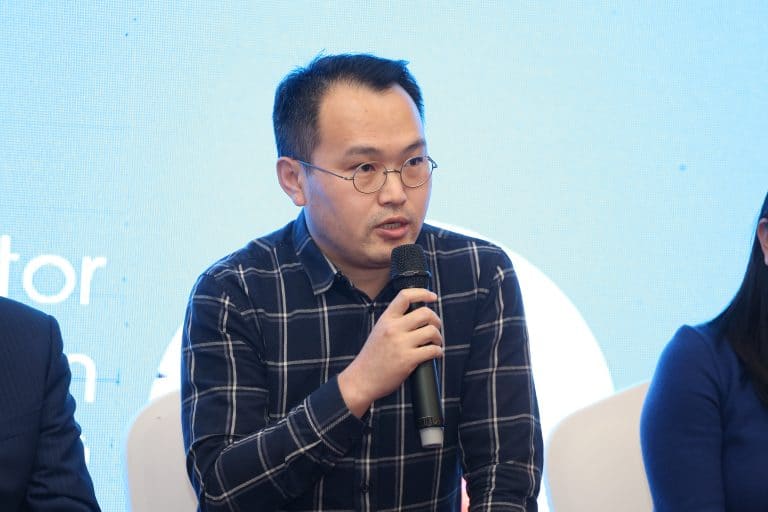 As it is difficult to raise funds for international programmes, our team can hardly survive with the money and donations raised from international programmes fundraising events alone. Although our strategy is to grow internationally, we still have to rely on the budget for domestic programme management to support the (international) team's operating costs.
Tao Chuanjin: Why do you develop international programmes? We have always advocated for the model of managing domestic programmes well  before going abroad. Which model do you think is better?
Li Zhihua: In the long run, it is inevitable for Chinese NGOs to "go overseas", but whether or not they can "go overseas" depends on their capabilities in institutional management, programme management and resource integration. Those organisations with capabilities are advised to go abroad will surely go, as there are still many areas where we are "absent" in the international development field. The strategic vision of the Peaceland Foundation is internationalisation, and we are determined to conduct international programmes no matter how difficult they are, even if we have to pay for them out of our operational funds. There will be more and more Chinese NGOs going out in the future; so if we don't do it now, we will be poorly positioned in the future.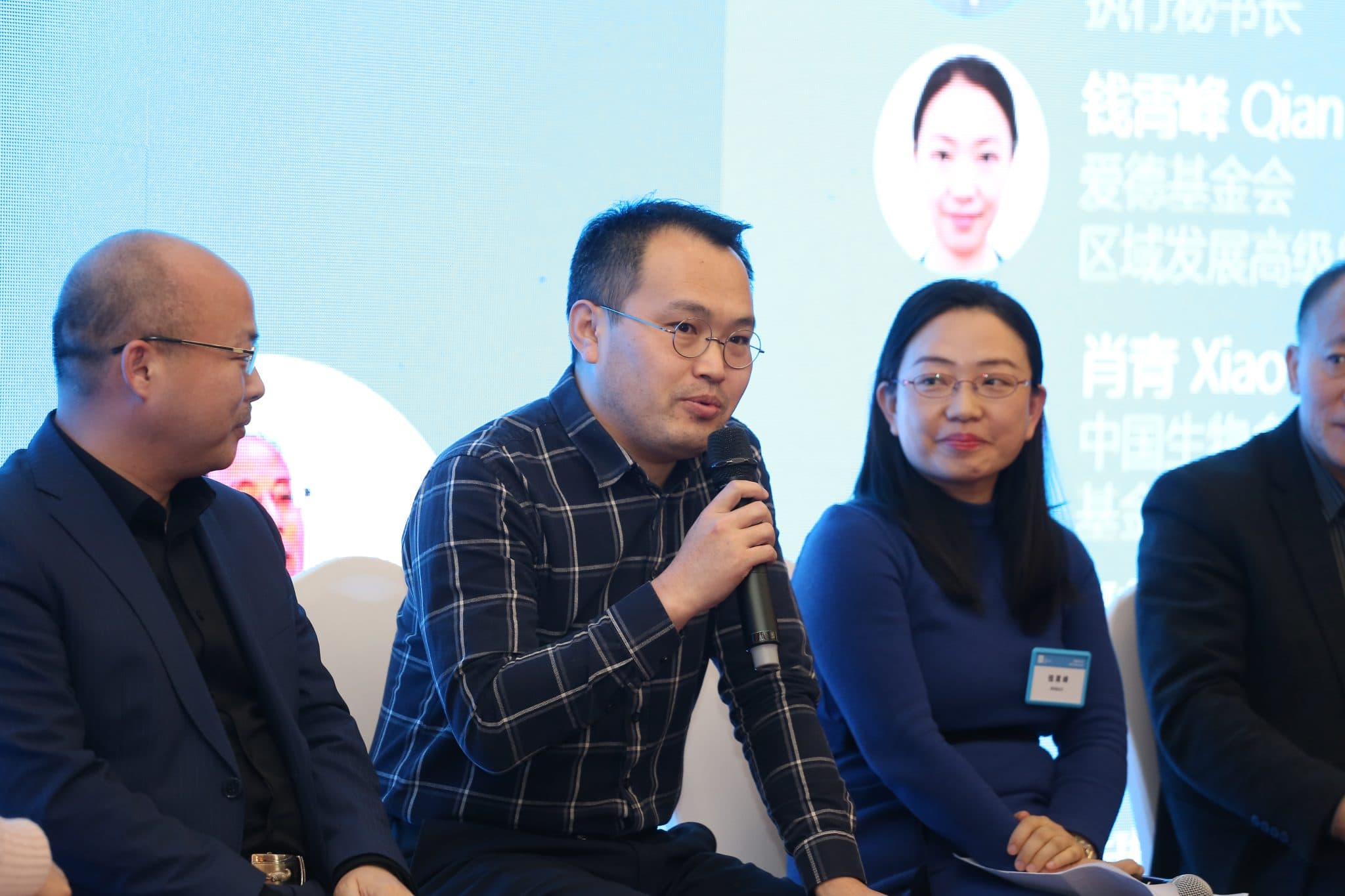 Regarding the challenges, firstly, the pandemic has made it more difficult to raise funds and resources, especially for international programmes. We still need to strengthen our internal capacity building, programme management capacity, fundraising capacity and remote delivery capacity. Secondly, there is still no synergy between different organisations within the nonprofit sector in China for an international programme, whether it is for a short-term or long-term, and most of the "going overseas" organisations that are currently working hard alone. The Peaceland Foundation focuses on response to humanitarian and environmental crises. Due to a limited number of staff and resources, most of our programmes are short-term emergency response to disasters apart from a few regular programmes. In 2020, to support international efforts fighting against the pandemic, the Ministry of Foreign Affairs and the Ministry of Civil Affairs of China designated eight foundations eligible for public fundraising to initiate and undertake overseas aid programmes, an entitlement not available to other charitable organisations. This has made it difficult for NGOs with capacities to carry out overseas programmes to initiate such programmes, and it has become increasingly difficult to raise funds. We need to further strengthen coordination and cooperation with the government and seek policy support.
 Qian Xiaofeng: Established in 1985, the Amity Foundation was within the first batch of Chinese foundations "going overseas." One of the lessons we learned through going overseas is that humanitarian aid programmes can be a good entry point. Over the past decade, Amity has participated a dozen of international humanitarian aid missions, including the emergency responses to the 2013 Philippines Super Typhoon Haiyan, the April 2015 Nepal earthquake, the 2019 Ethiopia drought, the 2020 Philippines Typhoon Goni and the COVID-19 pandemic. Usually, our humanitarian aid operations are followed by community development programmes covering safe drinking water, education and capacity building, depending on local needs. That is, of course, a coping strategy of the difficulties of raising funds for international programmes.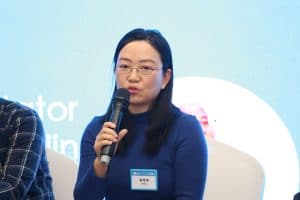 It is not easy to carry out humanitarian aid programmes. You can't just go and respond to a disaster in any country. If you have never done a programme in the country before, you will face challenges of how to proceed without any existing networks. Our experience is that we need to be "embedded" in the international humanitarian aid system. In the early days of conducting international humanitarian aid, Amity sought help from the overseas Chinese communities in the host countries, just like other Chinese organisations did. Beginning with the emergency response to the Nepal earthquake, Amity has explored how to place itself within the international humanitarian aid system. Our membership at the ACT Alliance helped us open a door to not only a lot of information, but potential partners in other countries engaged in emergency relief. Then we could understand and learn about the rules global policymaking. Meanwhile, in this process we have also explored how we can find our own position in this sector.
In 2020, Amity joined the International Council of Voluntary Agencies (ICVA) as its first  member agency from China. Joining these international networks will help Amity to "embed" more quickly and easily into the international humanitarian aid system and play a greater role in it. We also need to actively keep abreast of new trends and discourses in the international system, such as how to better leverage the role of NGOs in developing countries and how to provide them with resources they need to carry out relief operations. Localisation is one of the hot topics in the area of international humanitarian aid. As a Chinese NGO, we need to understand this topic and actively participate in international relief operations and dialogues.
There are numerous challenges for NGOs "going overseas." In addition to lack of funding, there are challenges of how to design programmes that embody development concepts and principles such as empowerment and sustainability, and how to balance these with efficiency, cost control and the trend of scaling up. For example, in the case of Amity's "Care Desks" programme in Africa, which provides desks and chairs for children in slums, we support local people to make desks and chairs with locally available materials, but the cost is high, the quantity is low and they don't look as good as the ones produced in China.
In terms of recommendations, I think we should encourage domestic NGOs focusing on different issues and leveraging different strategies and approaches to work in other countries and regions, building a diversified ecosystem for Chinese NGOs "going overseas."