Education is considered key to interrupting the intergenerational transmission of poverty (ITP). CDB recently spoke to Zhang Shenshou, head of Yicheng Youth Charity, an NGO dedicated to the development of young students from rural areas.
First steps
"I came out of an underdeveloped rural area myself, " Zhang said, "and I know how difficult it is for young people living there."
Zhang was born in a secluded village in Henan Province in the 1980s. He is the second of five siblings.
The most profound memory from Zhang's childhood was that five children followed their parents doing endless farm work under the scorching sun.
There was not much of a harvest, no matter how hard the family worked. At that time, Zhang and his family would dream of escaping their desperate situation.
Similar to millions of Chinese farmers, education for the next generation was seen by Zhang's parents as the only way to change the fate of the family.
Despite living in poverty, the parents did everything they could to support their five children in school, but some of his siblings were not able to complete their education.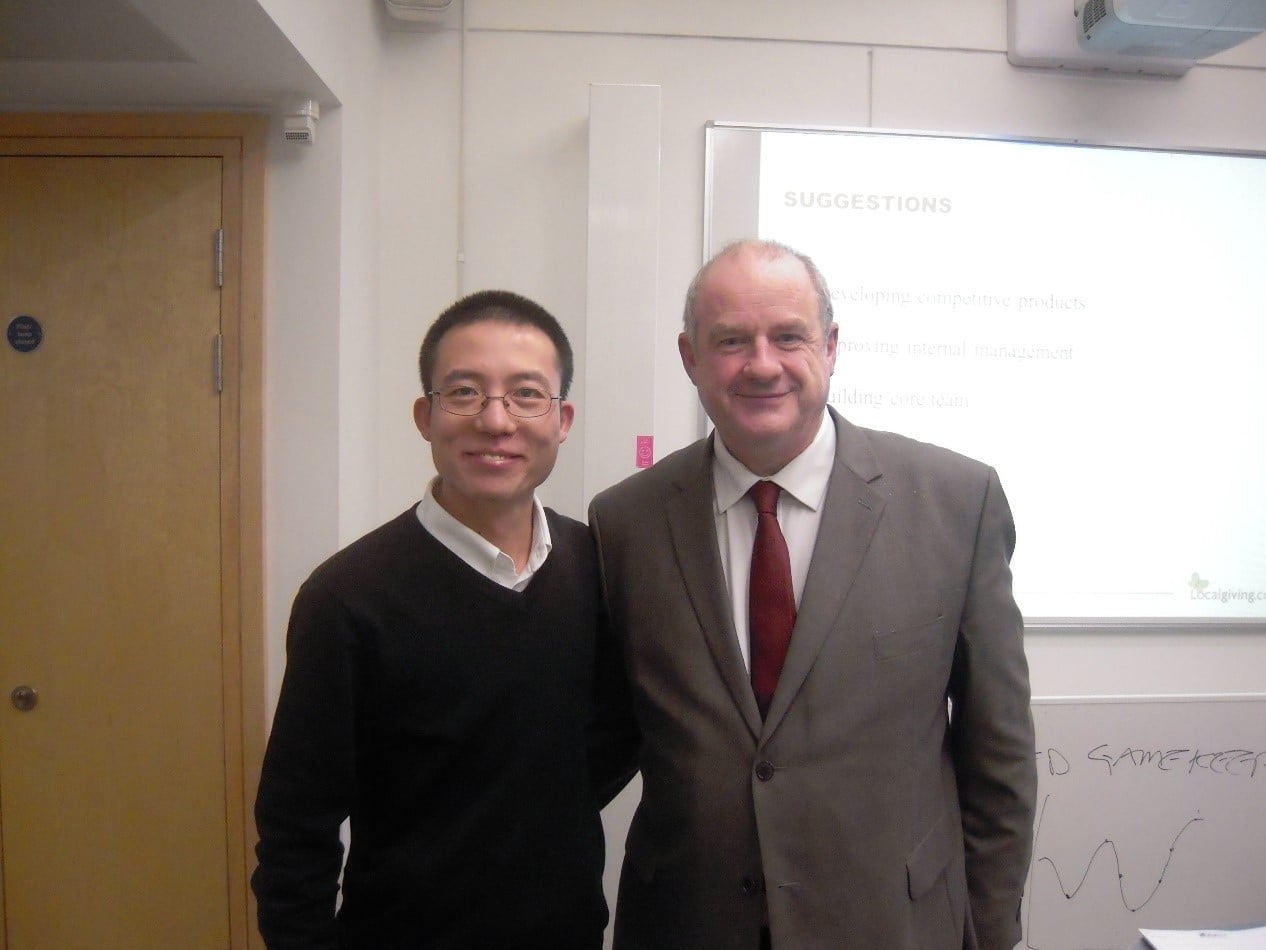 Zhang was the only one admitted by the best local high school in the county seat, with his family placing their hopes in him to lead them out of poverty.
However, after entering high school, Zhang was no longer as outstanding as before. After struggling with learning difficulties for three years, he failed to get good grades in the college entrance examination (gaokao), and had to go back home without any knowledge or skills that would help his family's situation.
But his family continued to support him and encouraged him to take the college entrance examination for a second time the following year.
However, he again failed to get good grades.
Zhang's experience was not an isolated case. Due to big regional differences in the quality of education, most children from rural areas struggle to compete with children from more developed cities when completing the gaokao.
This period proved to be the hardest of Zhang's life, but an advertisement in a newspaper for admission to a private college in Jiangxi Province brought him new hope.
Even though the degree from that college was not a nationally recognized undergraduate course, he decided to leave his hometown and to begin his journey in the city.
Over the next 4 years, through extraordinary hard work, he completed not only the private college degree, but also two state-recognized correspondence undergraduate degree courses through self-study.
After getting these diplomas, he began his career at SF Express Group in Shanghai, with his earnings helping to lift his family out of poverty.
Helping fellow students
While he was in his third year at the college, Zhang searched for a part-time job to supplement his living expenses and enrich his resume.
There was an assistance center at the college providing information, but it charged an agency fee of 60 yuan ($8.30) for each student who found a job, something that Zhang felt was wrong. He had an idea: why not create an organization that truly helps students?
After several months of preparation, he put this idea into practice by creating a student group, the Fraternity Students Association (FSA).
One by one, Zhang visited the shopping malls and companies around the college, negotiated with them, and found job opportunities for the students.
As Zhang managed to find more and more jobs for students, the word quickly spread about FSA, with more people signing up to help others.
By the time Zhang graduated, the number of total association members exceeded 500, with various charity activities regularly organized, such as helping the elderly in the community, voluntary blood donations, and providing information on how to protect the environment.
A path to the non-profit sector
Long ago, Zhang set himself two life goals. One was to help 1,000 students from poor areas to complete their studies, and the other was to study abroad.
In his sixth year working for SF Group, Zhang was promoted to be the assistant to SF's president, after he wrote a 12,000-word proposal letter suggesting that the group carry out CSR activities with detailed planning and charity program design.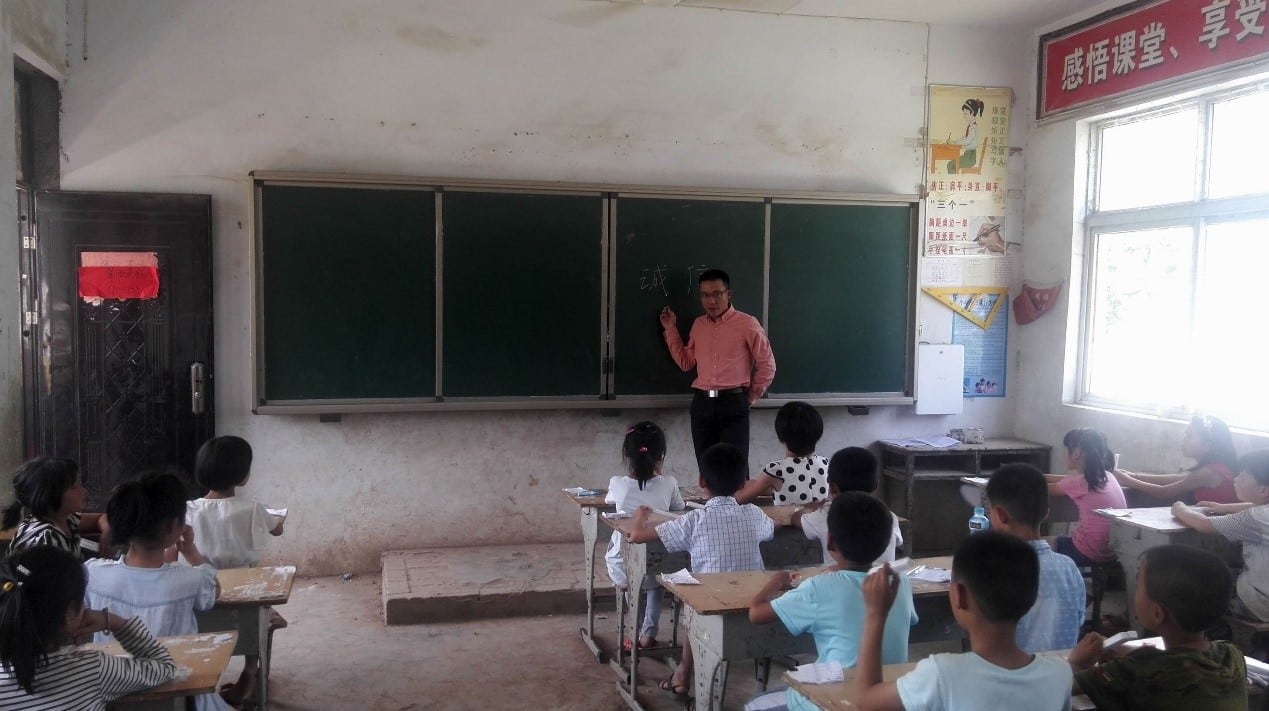 Following Zhang's suggestion, SF Charity Foundation was established the following year. With thousands of annual beneficiaries of SF Charity Foundation, Zhang achieved his first goal much sooner than expected.
He achieved the second goal following years of hard work, repeated applications and waiting. While working for the SF foundation, Zhang successfully applied to the University of Birmingham to study a postgraduate degree in NGO management.
Supported by managers at SF, he went to the UK where he studied development theories, and completed a thesis on promoting sustainable social mobility in China.
After graduation, Zhang had a strong desire to participate in the non-profit sector, and his first choice was to join SF Foundation. But the president instead asked him to take charge of another department. Due to this disagreement, he decided to leave SF Express to continue his charity work.
He returned to his hometown in Henan, working as a volunteer teacher in a rural school. Zhang later returned to Shanghai and became the leader of Yicheng Youth Charity (YYC) in 2015.
One of YYC's biggest projects is to organize capacity building camps. Zhang invites various practitioners from international organizations and Global 500 companies to give lectures to students attending the camps, hoping that hearing the stories of successful people may inspire rural students to make their own life goals, contributing to the fight against the intergenerational transmission of poverty.
"I hope that through our efforts, these students will not only lift themselves out of poverty, but also accept the concept of charity to help others," Zhang said.