This article is part of a series on moms across China collected by the GlobalMoms Initiative.
Many different answers might be given if you asked someone when is the best time to start a new business. However, very few people would have advised a new mom to start a business during the Covid-19 pandemic.
Many people decided to embrace conservative life strategies during Covid. And for one new mom called Jianing, the responsibilities of motherhood left her with little time and energy. Despite these obstacles, she decided to quit her stable job and become an entrepreneur. Her decision has since brought adventure and opportunities.
'I felt revived after seizing this opportunity'
After giving birth, Jianing experienced mild postpartum depression. A sense of isolation and incomprehension hit her, but the heavy burden of childcare left her no time to care for herself. One day, she glanced in the mirror and was shocked at how exhausted and lifeless she looked. Thinking of the other women in her social circle and how full of life they seemed, Jianing became anxious and hoped that returning to work would help get things back on track.
However, things became even worse when she returned to the office: her six-month maternity leave caused her to feel disconnected from the workplace. When talking to younger colleagues with more physical strength and greater ambitions, she realized her future growth in the company was limited.
However, it was during this period that an opportunity in the medical aesthetics industry came her way. She heard that a beauty clinic with a solid client base and a good location was seeking an outside partner. But the opportunity came with high risks. If the investment failed, the losses would be unaffordable for Jianing.
As she debated whether or not to proceed, Jianing's family gave her great support. Instead of questioning the pros and cons of starting a business at such a difficult time, Jianing's husband helped her to analyze the risks and return on investment.
When the analysis showed that the project was worth a try, Jianing shared a detailed plan with her father. Much to her surprise, her father, who could have been the biggest source of resistance within her family, expressed no objections to her plan, but reminded her to take good care of her daughter.
How do you balance childcare and work? Women are often asked this question when pursuing a career. Jianing pondered it over and over again. "I love my child deeply. But if I have to give up every bit of my passion, the love will always be laced with some regrets. Would this really benefit my child?"
The answer for Jianing was clear. "Therefore, my little clinic, amidst wave after wave of the pandemic, quietly opened."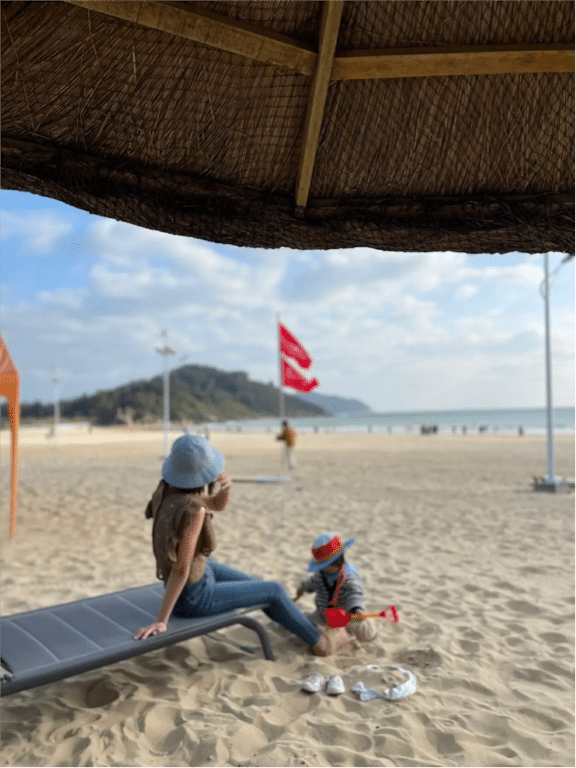 A difficult path
Despite her strong determination, running a business proved tough. In order to control costs, Jianing had to take responsibility for everything in the clinic. Accountant, cashier, greeter, security, general manager, and chairperson — she had to play each role herself, as well as learning many unfamiliar duties from scratch.
Besides the heavy workload, a lack of experience also hindered Jianing. As an entrepreneur, there is no supervisor to criticize or guide. Every mistake will ultimately reveal itself in the profits.
"In the beginning, I didn't even have time to eat. But thankfully, my efforts helped me to get better." In addition to managing the clinic, Jianing had to keep pace with the newest industry dynamics and cutting-edge technical knowledge. "Because I used to be a consumer of medical aesthetic services, I knew that only professionalism and sincerity could carry me far."
Since Jianing started her own business, she inevitably has had less time to spend with her daughter. "That's why I treasure my time with her even more, and with my business now starting to come together, I can set aside one day a week to just spend with her."
As a mother and entrepreneur, Jianing wants to lead by example for her daughter. She wants to tell her daughter that everyone can pursue a dream, and becoming a mother is not a barrier to that.